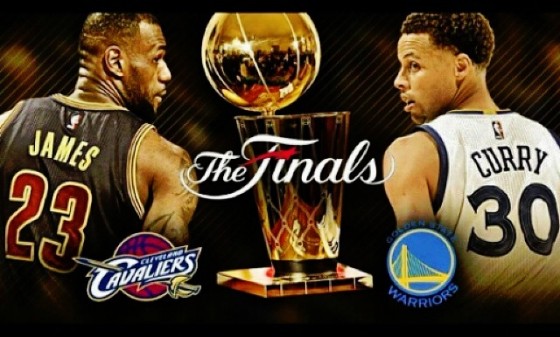 Unfortunately for the Cleveland Cavaliers and LeBron James, they are down 2 games to none, and that's not the worse news. They have been blown out in the first two games of the series and it's not been at the hands of the "Splash Brothers," Stephen Curry and Clay Thompson, but their supporting cast.
The first win for the Warriors featured the outstanding play of bench player Shawn Livingston, who scored a playoff career-high 20 points in a 104-89 win over Cleveland. Game two featured the dominant play of starter Draymond Green, who torched the Cavaliers with 28 points, including five 3-pointers, seven rebounds and five assists, while MVP Stephen Curry scored 18 points despite foul trouble, and Golden State thoroughly overwhelmed Cleveland 110-77 in Game 2 of the NBA Finals on Sunday night. After the game, league MVP Curry was careful not to get too far ahead of themselves when asked about the fact that they had dominated the first two games and were up in the series 2-0.
"There's no point in celebrating or jumping up and down saying, 'Look at us.' We're two games away from winning a championship, but we still have to go out and get the job done," Curry said. "It's a trap to think that we've figured things out, that we have the perfect formula to beat Cleveland and they have no chance in the series. That's not how we're supposed to think." The 33-point win was the Warriors most lopsided ever in a finals game — and they have won the first two by a combined 48 points.
"They just beat us," said LeBron James. "We didn't win anything. No points of the game did we beat them in anything." Now, the series shifts to Cleveland, and James and the Cavs must show up for Game 3 on Wednesday in front of their title-starved fans down 2-0 to the defending champs and with forward Kevin Love dealing with a slight concussion. Game 3 will be Wednesday night at Quicken Loans Arena in Cleveland at 9 PM EST.