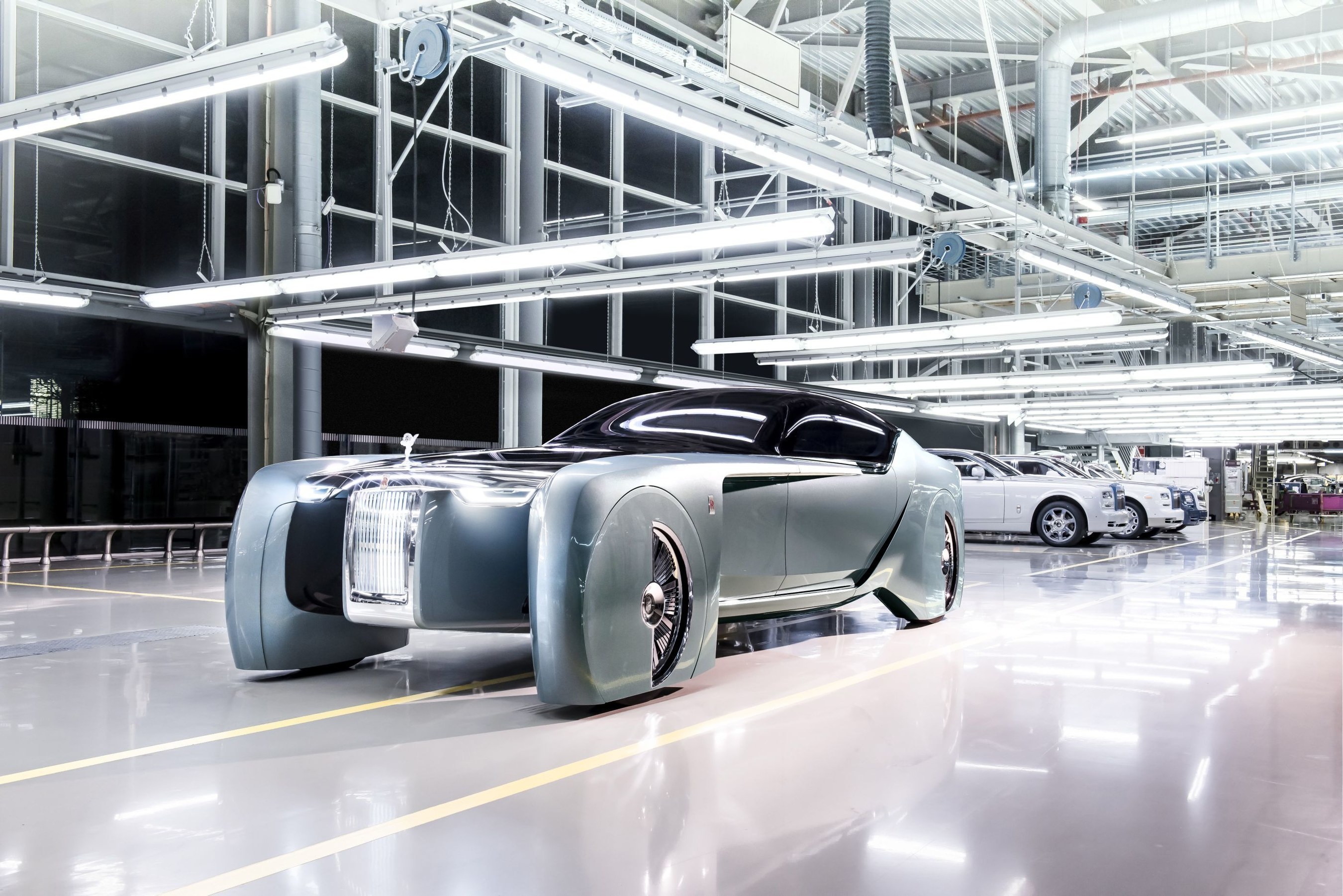 Rolls-Royce rolled out their latest design: the Rolls-Royce VISION NEXT 100.
According to the brand, the car defines the future of luxury mobility. Codenamed 103EX, it is the marque's first ever pure 'Vision Vehicle'.
This 'Vision Vehicle' is one of four announced by the BMW Group in Munich on 7 March 2016, as it launched its centenary celebrations – THE NEXT 100 YEARS. In addition to being the centenary of the BMW Group, 2016 also represents a seminal moment in the history of Rolls-Royce Motor Cars.
For Rolls-Royce, the end of production of the seventh generation Phantom – considered by aficionados to be "the best car in the world" – represents the completion of the first phase of the Rolls-Royce brand's renaissance under BMW Group custodianship. The success of Phantom, Ghost, Wraith and now Dawn serves as the foundation for a bold new chapter.
This highly successful era for the world's most celebrated luxury brand has been driven by a restless commitment to always looking forward.
Photographs of the Rolls-Royce VISION NEXT 100 is now available. They are to be found at http://www.rolls-royce103EX.com and the Rolls-Royce Motor Cars PressClub.