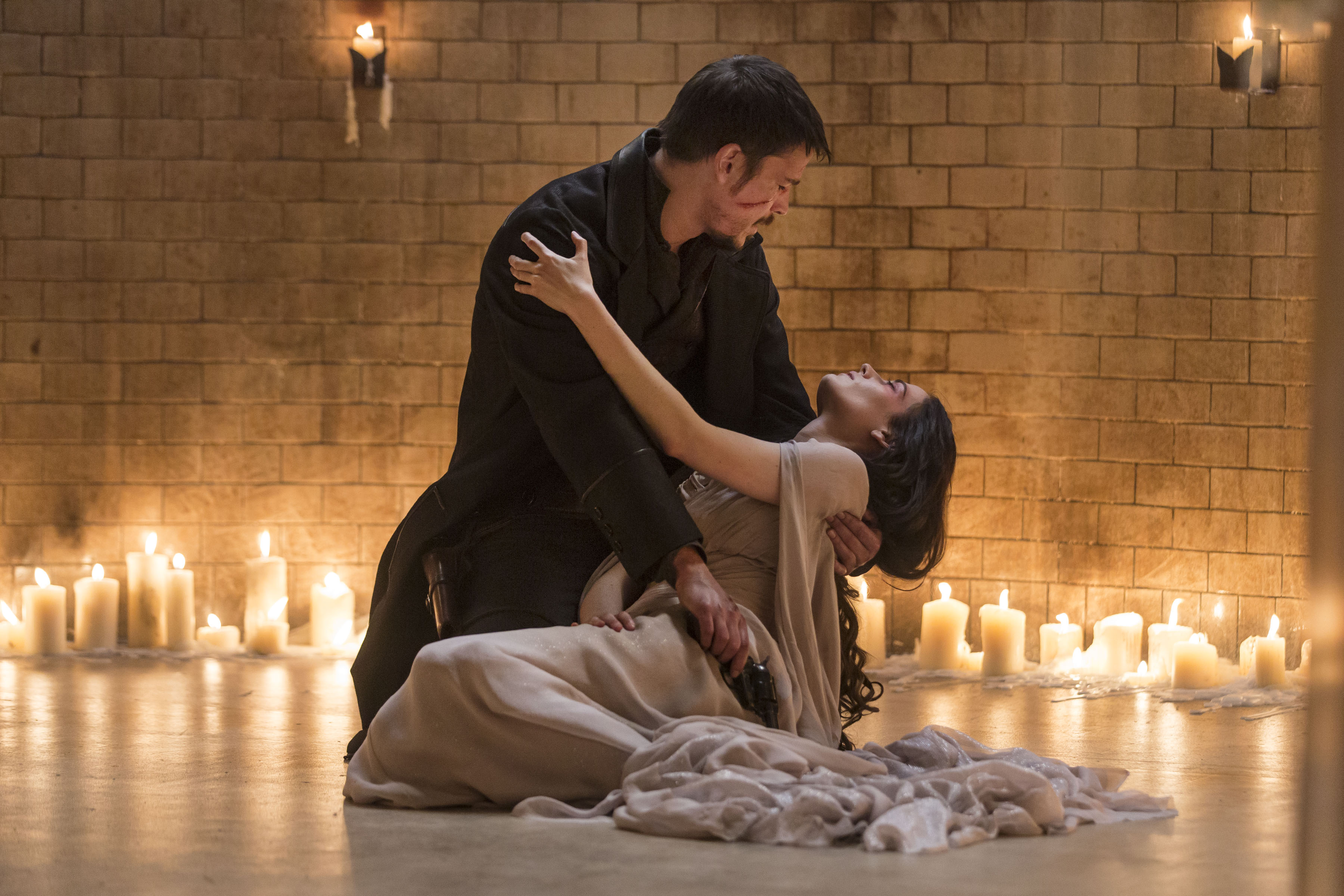 The critically acclaimed SHOWTIME drama PENNY DREADFUL has slayed its final demon – last night's jaw-dropping finale marked the series finale of the three-season opus envisioned by creator, writer and executive producer John Logan, it was announced today by Logan and David Nevins, President and CEO, Showtime Networks Inc.
This unique mash-up of literary horror has followed Vanessa Ives (Eva Green, in her Golden Globe®-nominated role), Ethan Chandler (Josh Hartnett), and Sir Malcolm (Timothy Dalton) as they've worked together, at all costs, to vanquish the evil that relentlessly pursues them.
"I created PENNY DREADFUL to tell the story of a woman grappling with her faith, and with the demons inside her. For me the character of Vanessa Ives is the heart of this series," said Logan. "From the beginning, I imagined her story would unfold over a three-season arc, ending with Vanessa finally – and triumphantly – finding peace as she returns to her faith. To have had fans that have embraced us so passionately has been one of the most gratifying experiences of my career. This has been a very personal project for me and I will be forever grateful to have worked with the incredible cast led by Eva, Josh and Tim, our amazing Irish crew, and with our wonderful partners at SHOWTIME and Sky."
"John Logan deftly created a truly beautiful, brilliantly-written, epic drama series that has drawn a passionate fanbase to our network," said Nevins. "After three fulfilling seasons, John has told the story he set out to tell and brought the series to a close in an incredibly poetic way. It has been an honor to work with him and this amazingly talented cast, and we're thrilled that we can continue to work with John as he transitions to write and produce his next project for us, JUST KIDS, alongside Patti Smith. Together with our partners at Sky, we celebrate John's vision and the thrilling finale of PENNY DREADFUL."
Over its three seasons, PENNY DREADFUL developed an incredibly loyal fanbase, lovingly called "The Dreadfuls," that have followed and rabidly commented on every twist and turn of the series. Logan has shared a special message addressed to the series' fans: https://youtu.be/4Sf2heIw8Dc.
Additionally, Logan, Josh Hartnett and Eva Green take a look back at three wonderful seasons and how they came to a close: https://youtu.be/CtWoLFPUXqU.