Happy National Flip Flop Day (June 17, 2016)! Just days away from the first day of summer, we're all taking out our favorite pair of flip flops this weekend… but what if you had to retire your worn out go-to pair?
From FLEEPS to HALE BOB and VIONIC we picked out some great flip flop styles for your summer stylings.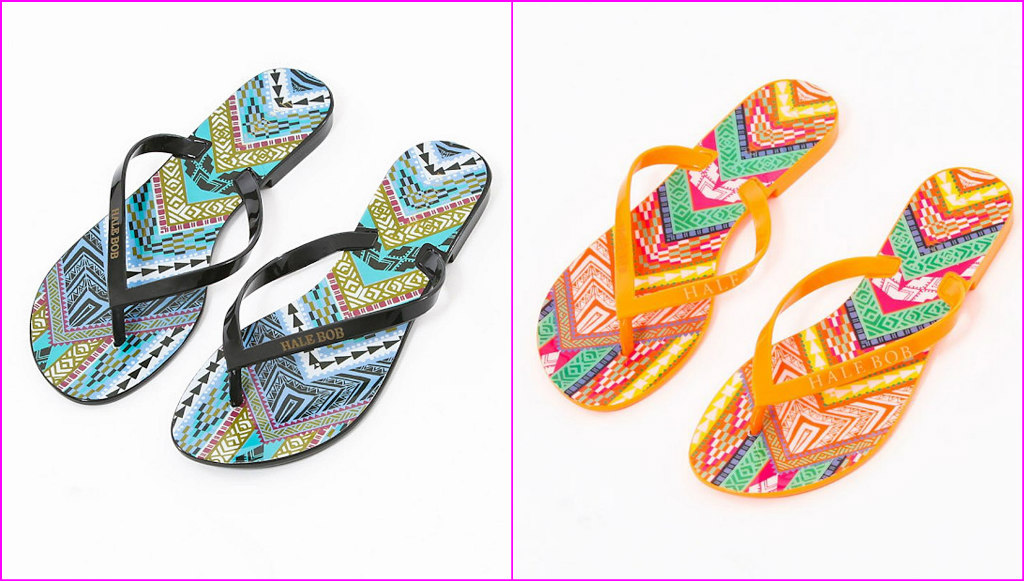 When you think summer getaway… Hale Bob always comes to mind with their divine resort fashion. For the warm months, we recommend their super printed flip flops!
They have two styles of Skyla Arrow Flip Flops, blue and vibrant orange for night and daytime! https://www.halebob.com
We also discovered FLEEPS with an adjustable cross-ankle strap, smooth-finish toe thong and a lightweight shock-absorbent sole. This summer season, you can design your own one-of-a-kind sandal – whether it be for summer camp, 4th of July parties, baseball games, wedding favors, among billion other event happenings.
In the process,you decide the color of the sole, ankle strap and top strap. With the purchase, you support a trend to change the planet by empowering and educating women and young girls (10% of each sandal purchased goes to the FLEEPS Foundation, providing funding to its non-profit partners committed to the education of girls).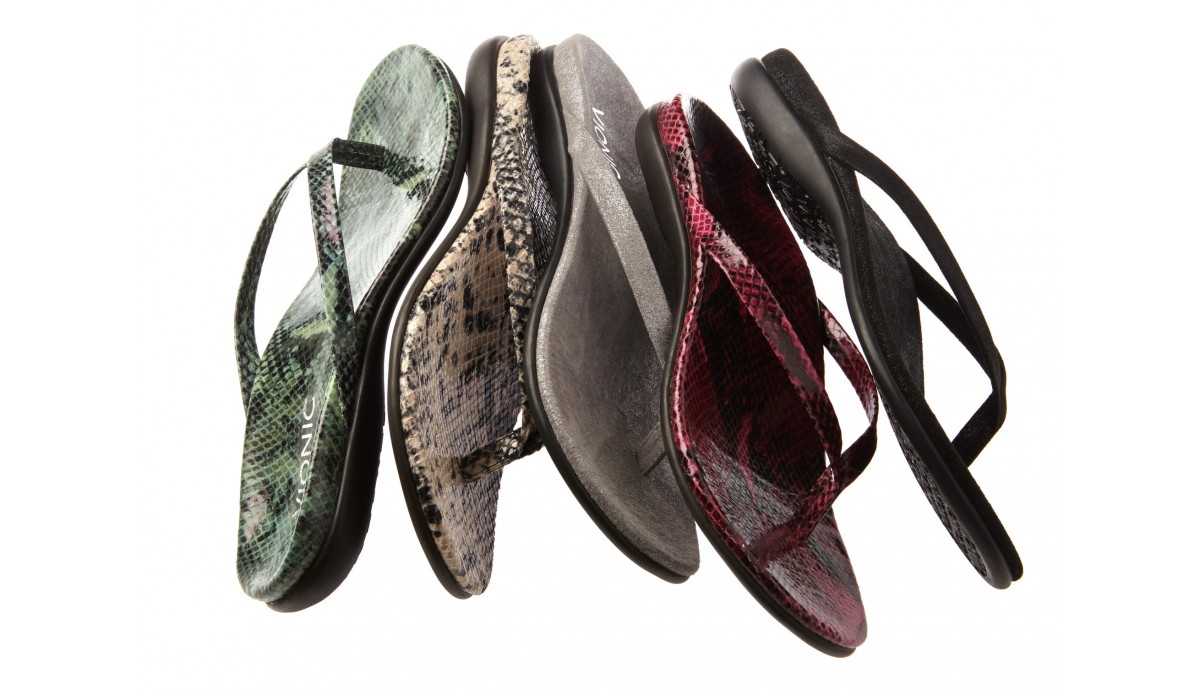 For those who are looking for a flip flop with style AND great comfort: check out the podiatrist-designed Vionic!
Most flip-flops are notoriously bad for your feet, but Vionic offers this go-to summer staple in a form that is actually good for you. Vionic flip-flops for women and men give a whole new meaning to comfort and are the only flip flops endorsed by both the American Podiatric Medical Association (APMA) and renowned integrative medicine doctor, Andrew Weil, MD.
Vionic flip flops hug the arch of your foot so that feet stay in proper alignment. With Vionic's podiatrist-designed, supportive Orthaheel Technology, the gravitational forces that cause the arch of the feet to collapse can be reversed, raising them back into their neutral position helping to re-align the entire leg and preventing plantar fasciitis, so wearers can move to move dynamically in complete comfort as intended.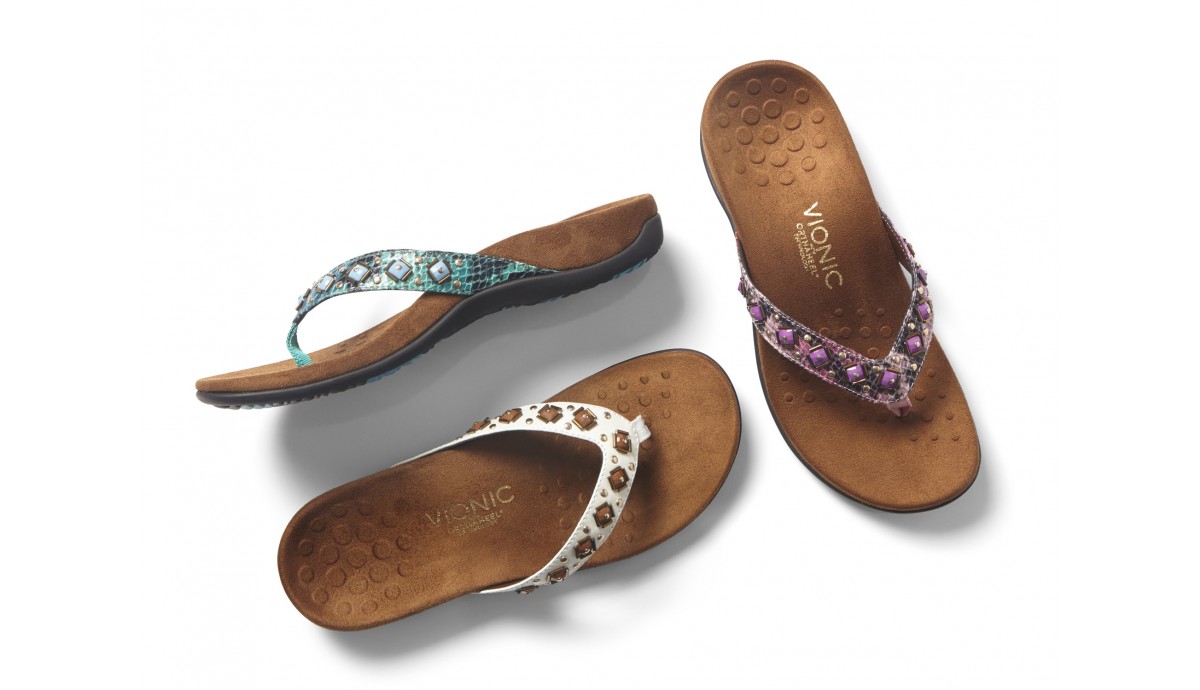 Shop their styles:
Floriana Flip Flops $79.95, Corfu Flip Flops $99.95, Tide Flip Flops $64.95
VIONIC for Men: Tide leather sandal $69.99, Wave Flip Flop $59.95, Ryder Sandal $64.95