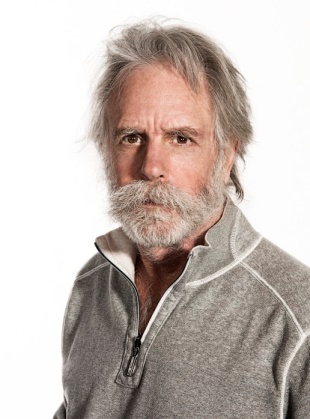 The Les Paul Foundation, whose mission is to honor and share the life, spirit and legacy of Les Paul through the generations has announced the Les Paul Spirit Award. The prestigious award will be presented annually beginning this June to an individual who exemplifies the spirit of the late, great Les Paul through innovation, engineering, technology and/or music. In addition to the award, a grant from the Les Paul Foundation and Bonnaroo Works Fund will be made in the honoree's name to the charity of their choice which aligns with the mission of the Les Paul Foundation.
Like Les Paul, the recipient will personify a spirit of excellence through musicianship and industry recognition. The Les Paul Foundation has partnered with Bonnaroo Works Fund to present this year's award at the Bonnaroo Music & Arts Festival with a commitment to hold future awards presentations at the popular music festival in Manchester, Tennessee for several years to come.
Legendary founding member of the Grateful Dead and music industry icon, Bob Weir, has been named the first honoree for the Les Paul Spirit Award. As The Grateful Dead co-lead vocalist with Jerry Garcia, Weir wrote a number of iconic songs including "The Other One," "Sugar Magnolia," "Playing in the Band," and "Throwing Stones." The Grateful Dead were inducted into the Rock and Roll Hall of Fame in 1994, appeared on Forbes' list of top-grossing entertainers and in the early Nineties were the highest grossing concert attraction in the U.S.
The band was presented a GRAMMY® Lifetime Achievement Award in 2007. In 2015, Weir along with former Grateful Dead members Mickey Hart and Bill Kreutzmann joined forces with GRAMMY winning singer/guitarist John Mayer to form the band Dead & Company. Weir has chosen The GRAMMY Foundation as the charity of his choice to receive the Les Paul Foundation grant.