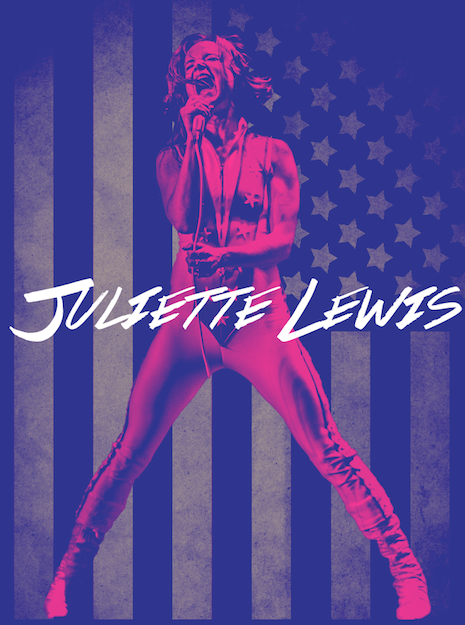 On the heels of a sold out European tour, and also following an 8 year break from touring, Juliette Lewis is excited to announce an upcoming show on Thursday, July 28th at The Fonda Theatre in Los Angeles.
Tickets will go on sale Friday, June 10th at 10:00 a.m. PST at smarturl.it/JLFondaTix.
Juliette Lewis recently debuted her new single "Hello Hero" which premiered via Nylon, click HERE to listen!
Nylon called the track a "poppy funky delight!" Additionally, Juliette Lewis is featured in the heavy-hitting documentary about her life, "Hard Lovin' Woman." Directed by Michael Rapaport, the film premiered at the 2016 Tribeca Film Festival, and is now available globally on Red Bull TV.
"Songwriting and recording is one thing but the live show is really what I'm made to do. I like creating a super visceral experience and putting on the type of show you walk a way from feeling like your heart is on fire and you just lived through something. I want people to experience everything I feel on that stage but in a dramatic catharsis of energy. The set should take you on a ride of danger, loss, seduction and celebration," said Juliette.