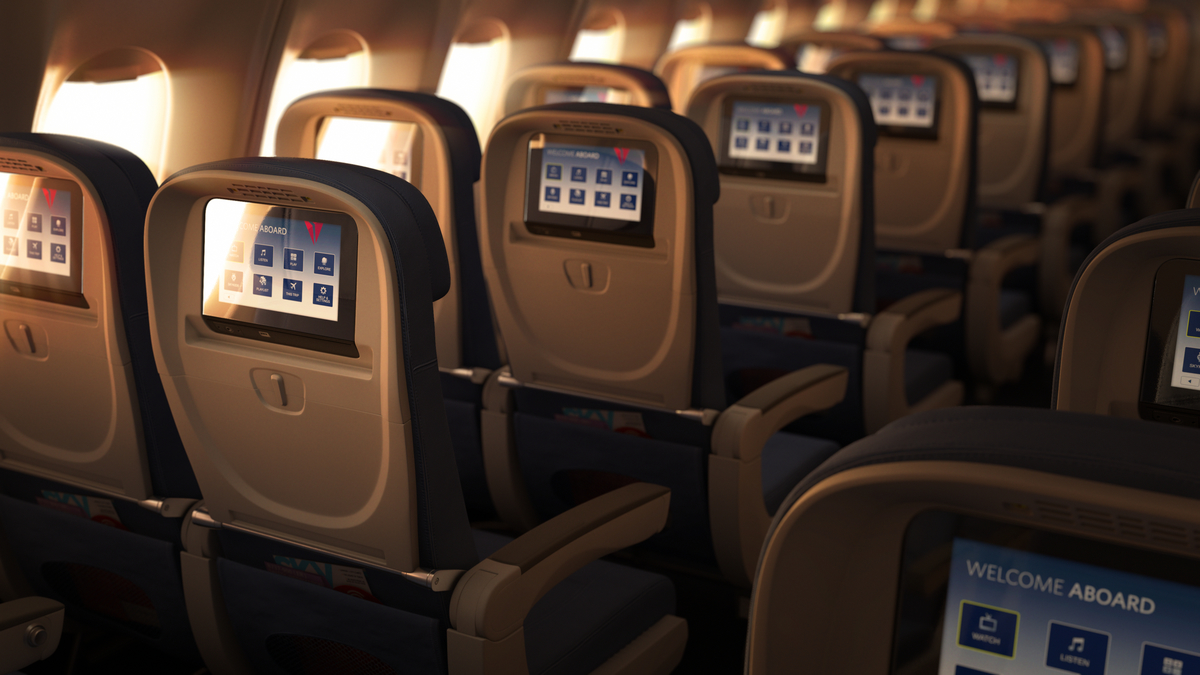 Delta has joined the freebies game… all onboard entertainment will be free for all customers on two-class aircraft by July 1. This includes nearly 90 percent of Delta's fleet. Not too shabby. With the cost of flights, we'll take free movies!
Customers on nearly all domestic and international flights will feel at home in the air with access to free entertainment through Delta Studio. Delta operates the world's largest in-flight entertainment-equipped fleet, with more than 1,000 aircraft offering Delta Studio via streaming through laptops, mobile devices and tablets, in addition to nearly 400 aircraft equipped with seat-back entertainment systems.
Delta Studio offers up to 300 movies, 750 TV shows, 100 foreign film titles, 2,400 songs, 18 channels of live satellite TV on select aircraft and a selection of games on aircraft with seat-back entertainment systems. Delta Studio consistently provides the best depth and breadth of content in the skies, from its lineup of all of the best picture nominees during awards season, to having nearly all of the top-grossing recent box office hits. Customers can enjoy a range of popular movies like Batman v Superman: Dawn of Justice; The Jungle Book; and Hail, Caesar!; as well as premium TV options like Showtime's Billions and HBO's Vinyl. Live TV is available on more than 240 aircraft.
Delta is the only U.S. carrier to offer personal, on-demand entertainment at every seat on all long-haul international flights. The airline also operates the world's largest Wi-Fi-equipped fleet, with more than 1,000 connected Delta aircraft, including the airline's entire fleet of 660 domestic mainline aircraft, Delta Connection two-class regional jets and 99 percent of its widebody international fleet.
Delta has made significant investments in its on-board product and the customer experience, including modernizing the interiors of hundreds of aircraft with high capacity overhead bins, seatback entertainment systems, new lavatories, ambient LED lighting, new seats with power outlets, and other upgrades.
Entertainment options will vary by aircraft type and route. Visit delta.com/studio for coverage details, terms and device compatibility.