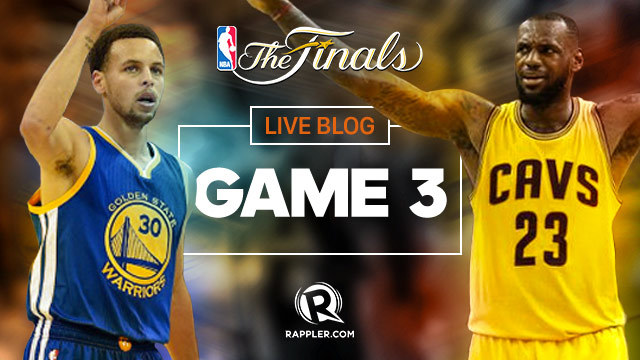 What a difference a game makes. After looking like a team that couldn't even compete with the high-scoring Golden State Warriors, the Cleveland Cavaliers again looked like the team that dominated the Eastern Conference playoffs with tenacious defense and prolific scoring. A desperate Cavs team made the decision to go small and that kept its season alive.
Cleveland started the game with Richard Jefferson in place of the concussed Kevin Love — a move that some think might just be more effective, whether Love is healthy or not. The Cavs jumped all over the Warriors in the first quarter, running up a 20 point lead so fast, it seemed like no one had even broken a sweat. But, the Warriors bench made a run in the 2nd quarter to make the score respectable. However, the 3rd quarter started the same way as the 1st, but the Warriors couldn't recover as head coach Steve Kerr waved the white flag not long into the fourth. Lebron James led the Cavs with 32 points, while Kyrie Irving came out of his scoring slump adding 30. J.R. Smith finally found his shot, and finished with 20 points making 5 three pointers.
There appeared to be something wrong with the two-time MVP Stephen Curry, so much so, that Kerr asked him after pulling him from the game with 3 minutes and 17 seconds left in the 2nd, if he was "Ok," to which Curry replied, "Yeah." Curry was not having a MVP caliber game as he struggled with his shot and seemed to be a step slow on defense. He finished with 19 and his "Splash" brother Clay Thompson only had 10. This should be a wakeup call for the defending champs, who realize they are now in a series. One that if the MVP doesn't show up, could very well turn a fairy tale ending into a nightmare. Game 4 resumes at Quicken Loans Arena on Friday night 6 PM EST.