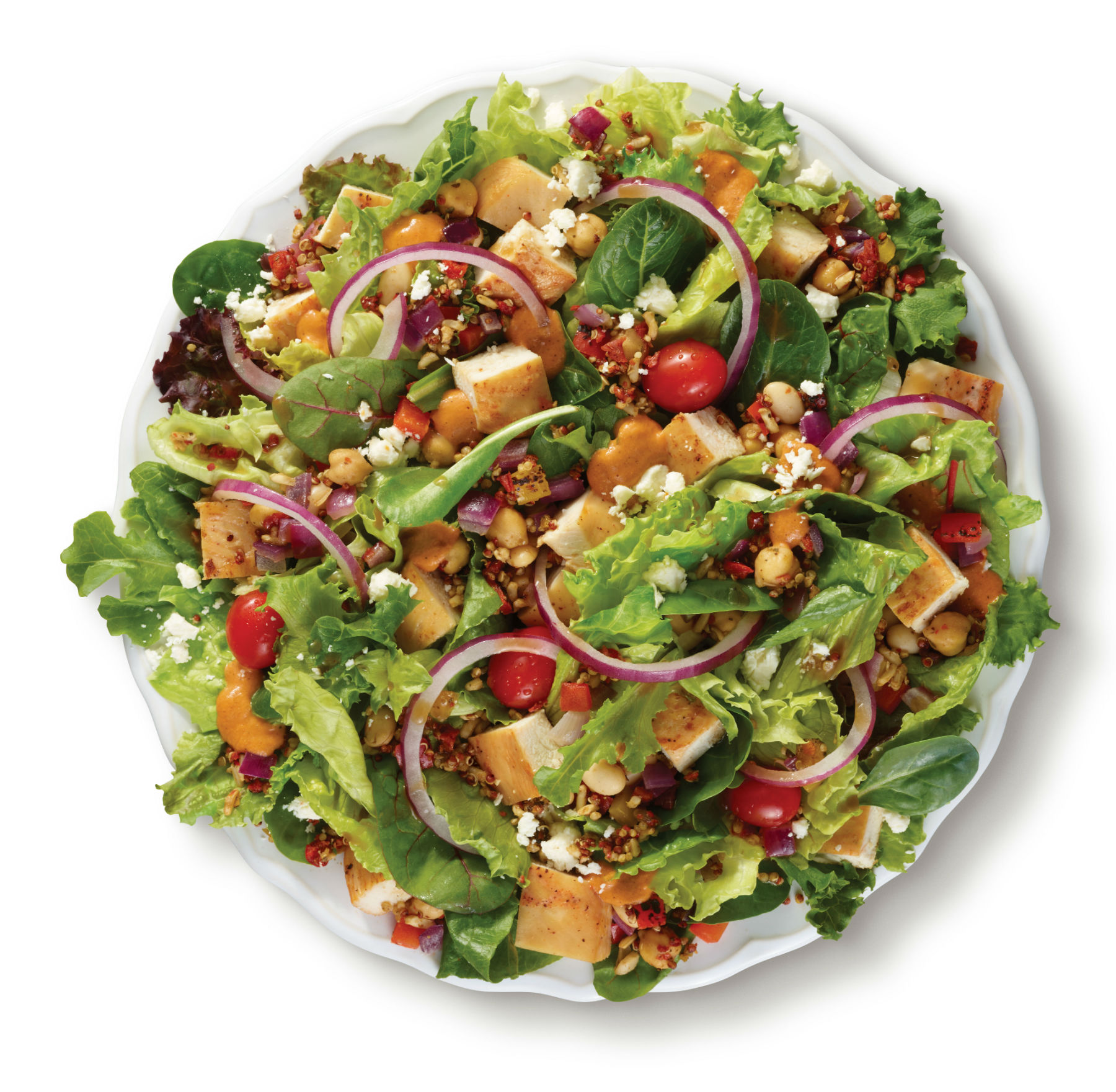 It's fast food, but why can't it be healthy fast food? It can and more and more franchises are providing us with lighter meal options! Enter, Wendy's new Power Mediterranean Chicken Salad.
This sensational salad features a blend of ingredients like feta, quinoa, fire-roasted vegetables and sundried tomatoes. Every Wendy's salad starts with a foundation of fresh lettuce that we hand chop every day in every restaurant. For the Power Mediterranean Chicken Salad, we add fresh red onions and grape tomatoes, along with marinated, freshly grilled chicken and crumbled feta. A savory sundried tomato grain blend makes this salad stand out with quinoa, chick peas, white beans, fire-roasted vegetables and sundried tomatoes. It's all topped with a drizzle of creamy hummus and a light balsamic vinaigrette.
All these flavors culminate in a bold, delicious salad that delivers 80 percent of your daily recommended protein, one third of your daily recommended fiber, and a full day's recommended serving of vegetables. Yes, Wendy's calculated that out for you.
Priced at $6.49 for a full-size serving and $4.49 for a half size, a fully dressed, full-sized entrée delivers 40 grams of protein with only 450 calories.
And why not pair it with their HONEST® Tropical Green Tea made exclusively for Wendy's.