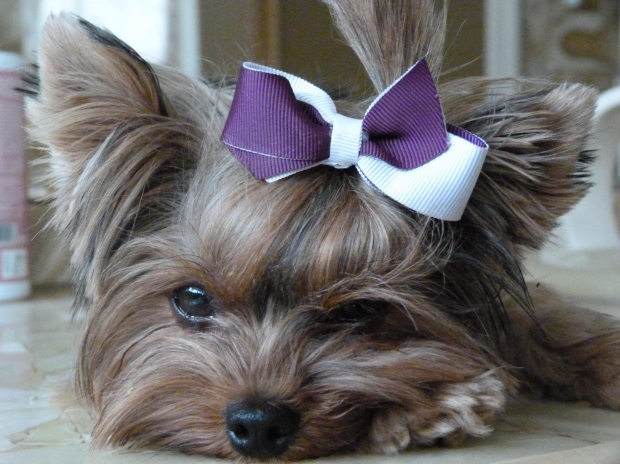 Kicking off Los Angeles' first-ever Dog Film Festival™, VCA West Los Angeles Animal Hospital is hosting an outdoor Afternoon Tea Pooch Party on its covered rooftop on Saturday, June 4.
Celebrating the remarkable bond between dogs and humans, the Pooch Party is rolling out the green carpet for dogs and their escorts to strut their stuff.
The Pooch Party will feature a variety of hot and iced teas in gourmet flavors, such as hibiscus honey, African sunrise and earl grey, served with a trio of artisan finger sandwiches. Four different varieties of savory crostinis will be served on the side, followed by delicate desserts including chocolate covered strawberries, guava and cream cheese rolls and red velvet cupcakes. The Pooch Party will also feature bakery treats for dogs.
For entertainment, the Pooch Party will feature fun contests with prizes and a special doggy fashion show, featuring clothing designs by Lola Teigland. The runway show will showcase the whimsical Couture d'Chiens line, featuring people and matching pet separates. As part of the Petco Foundation's "Think Adoption First" platform, the Pooch Party will also host on-site dog adoptions with the Lange Foundation.
All attendees of the Pooch Party will receive a deluxe Dog Film Festival™ sWag bag, filled with over $300 in canine goodies including Halo food and treats, a training treat bag from "Why Does My Dog", over $250 in Petco coupons, Outward Hound Invincibles toys and a dog bandana, an embroidered "WOOF" baseball cap from VCA Hospitals, a copy of the new book "The Rescue Dog Bucket List", canned and dry food from Weruva, a t-shirt from Pet Gift Box and a poster from the movie "The Poodle Trainer".
The Pooch Party features meet and greet opportunities with famous dogs and celebrities including actresses Katie Cleary and Madeleine Wade. The Dog Film Festival's honorary hostess Melissa Rivers will be attending the Pooch Party, as well as teen actor Lou Wegner, the Dog Film Festival's Youth Ambassador.
The Dog Film Festival™ is presented by the Petco Foundation. Tickets for the Dog Film Festival™ are $20 per screening and can be purchased online. There will be two screenings on June 5 at 1:30 PM and 4:00 PM at the Crest Theater (1262 Westwood Blvd., Los Angeles 90024). Tickets to the Pooch Party are $75 and it will take place from 3:00 to 5:00 PM at VCA West Los Angeles Animal Hospital (1900 South Sepulveda Blvd., Los Angeles 90024). Fifty percent of every film festival and Pooch Party ticket will benefit the Lange Foundation and Downtown Dog Rescue. For more information, please visit www.dogfilmfestival.com