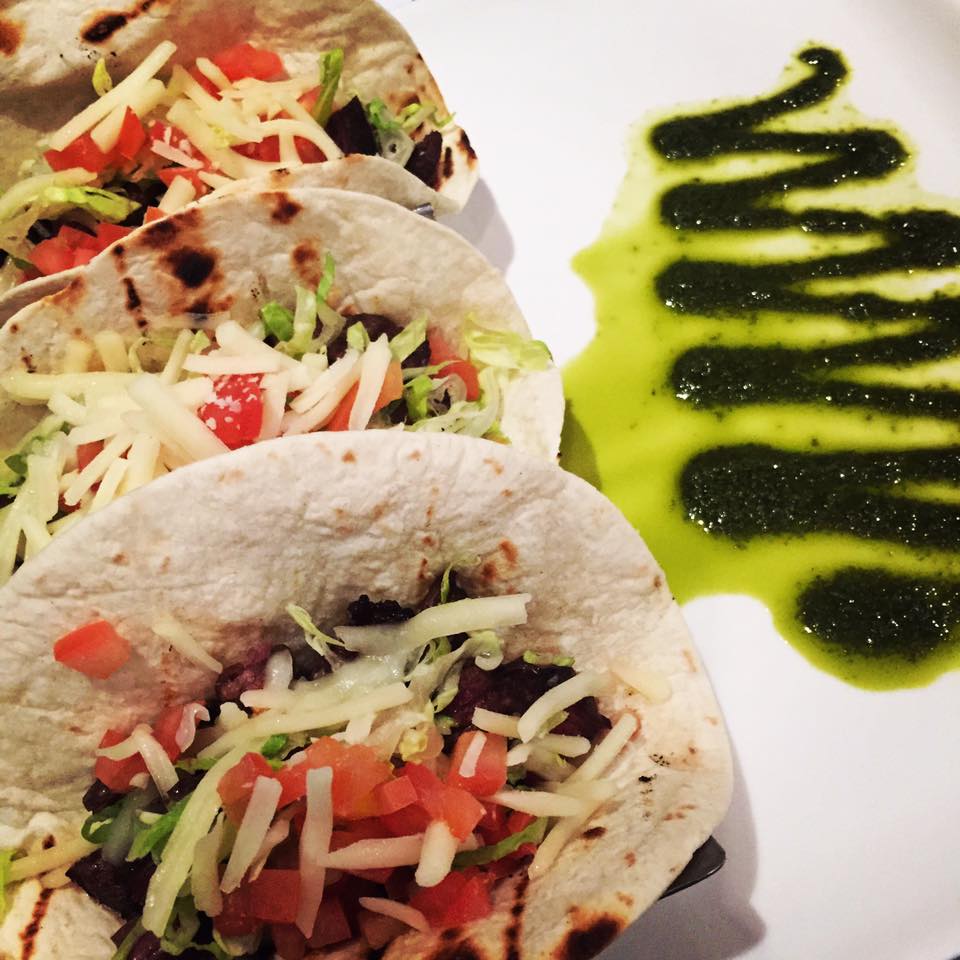 This May 5th, 2016 celebrate Cinco de Mayo at one of New York's four most exciting venues, Midtown West's Latitude Bar & Grill, Upper West Side's AG Kitchen, Upper West's Amigos, and Midtown West's Ivy Grill & Bar. All three venues are vibrant, social and have made a special effort to make your celebrations festive.
Latitude Bar & Grill encompasses four main floors, including an outdoor roof deck. With its 36ft bar, vintage style billiards room, wooden based Mardi-Gras bar and 10ft windows looking out onto 8 Ave, it offers a great atmosphere for celebrating all through the night. Latitude Bar & Grill will offer $5 Coronas, Jose Cuervo Shots, Classic Margaritas and Frozen Margaritas for a fun and lively Cinco de Mayo!
Latitude Bar & Grill's Roof Deck, which is now open for the season, offers a perfect view of 8th Ave. Enjoy a casual dining menu that includes Lobster Sandwich with Crispy Shrimp, Latin Style Lettuce Wedge Salad, Philly cheese steak spring rolls and a variety of sliders such as: Classic, Latin Style, Pulled Pork and Chicken. Happy hour specials will also be offered, featuring $4 Bud, Bud light, and Coors light and $5 Margaritas, Cosmopolitans, Appletinis, Pomegranate Fizz, Lychee Martinis and Strawberry Martinis.
On the Upper West Side, AG Kitchen is an intimate restaurant with a festive atmosphere for a perfect Cinco de Mayo celebration. Cuban born-chef Alex Garcia is one of the founders of the "nuevo latino" cuisine, blending the flavors and ingredients of foods throughout Latin America. AG Kitchen's menu features Latin food with a New York twist that includes Seafood Ceviche and Guacamole which was rated one of the best in America by The Daily Meal.
AG Kitchen will also be offering menu favorites like NYC's Best Cubano, Manhattan Latin Burger, Garcia's Seafood "Paella", and Samba Roast Chicken. The Specialty Cocktail menu will be offering AG 1940 Sparkling Mojito, Peanut Envy, Strawberry Fields, Mango Mayhem, Cilantro Daiquiri, The Upper Westie, Thai Me Down, Michelada, Moscow Mule, Cuban Sidecar and Simple Pleasures.
Upper West Side's bustling Amigos restaurant is the perfect place to hang out with a group of your friends this Cinco de Mayo, and will offer $5 margaritas throughout the night. One of the staples on the menu is the guacamole, which is made fresh to order, and was recently ranked the fourth best is the United States, by The Huffington Post. Other specialty dishes not to miss include Adobo Short Ribs Tacos, Nachos Grande and Slow Cooked Pork Carnitas. Specialty 32oz Rum and Pineapple Punch fish bowls are also offered.
Amigos bright and lively interior keeps in line with the Mexican cuisine, with piñatas hanging from the ceiling. Each month features a new celebrity Mexican chef, including Aaron Sanchez, Adrien Leon and Roberto Santibanez. This ensures a new and fresh approach to menu design each month.
Ivy Bar & Grill offers a bustling venue in the heart of Midtown to celebrate Cinco de Mayo, with plenty of seating options, low or high top tables, and a gorgeous sprawling bar. Enjoy a delicious dining menu that includes Kale & Artichoke Dip, Truffle Fries, Lamb Burger, and Lobster Mac 'n' Cheese. Ivy Bar & Grill offers $5 Shots, $6 Modello, $6 Margarita, $12 Flaming Tequila Chili, and $12 Chicken/Vegetable Quesadillas throughout the night. Mixing both modern and vintage design, Ivy Bar & Grill features sleek dark wood tables, exposed brick walls and chic accents, which create a unique and sophisticated look.
For more information please visit:
Latitude Bar & Grill
783 8th Avenue (between 47th & 48th)
New York City
(212) 245-3034
Facebook: https://www.facebook.com/LatitudeBarNYC
Twitter: @LatitudeNYC
Instagram: @latitudebarnyc
AG Kitchen
269 Columbus Avenue (between 72nd & 73rd)
New York City
(212) 873-9400
Facebook: https://www.facebook.com/AGKitchenNYC
Twitter: @AGKitchen
Instagram: @agkitchen
Amigos
2888 Broadway (between 112th and 113th)
New York, NY 10025
212-864-1143
Facebook: https://www.facebook.com/AmigosUWS
Twitter: @AmigosColumbia
Instagram: @amigoscolumbia
Ivy Bar & Grill
944 8th Avenue (at 56th Street)
New York, NY 10019
212-459-9444
Facebook: https://www.facebook.com/IvyBarNyc/
Twitter: @ivybarnyc
Instagram: @ivybarandgrill