It's Memorial Day weekend coming up and therefore the unofficial kick off of summer!
Visiting some friends up the California coast, I am preparing for what I will take on my trip.
One of the most important products will be my sunscreen. Quite often people forget to protect their face and body especially if the sun is not shining. In fact, you should protect yourself all the time. I just picked up Eco-Lux 8oz Sport SPF 50 – Guava Mango Sunscreen Spray.
Easy to apply, you can spritz this clear sunscreen from head to toe. Infused with Anti-Aging Antioxidants, it has been designed for the rigorous demands from sports activities. More than a protection, Coola Sport also nourishes and hydrates your skin with 70%+ certified organic ingredients like Cucumber, Algae and Strawberry Extracts and a natural Guava Mango scent. Recommended to apply 15 minutes before sun exposure, It is water resistant for the first 80 minutes of exposure after which you must re-apply.
Price: 8 oz for $36.00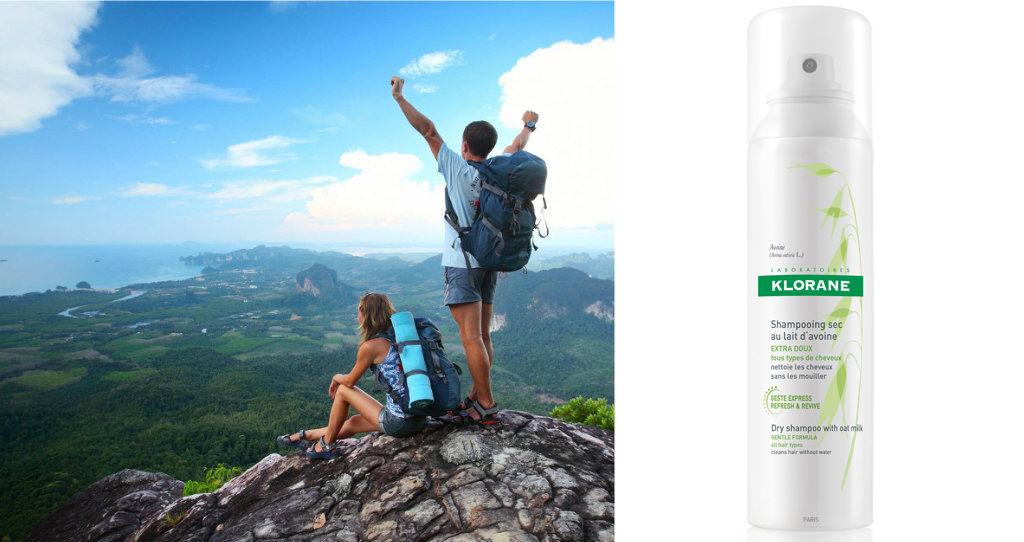 As we all know, it is not recommended to wash your hair every day so what is the alternative during a weekend when you might go for a morning hike, or a biking trip and you feel that your hair is not at its best? Consider KLORANE dry shampoo with oat milk. It combines the "power of plants" with the best proven science.
Cultivated in France, extra gentle oat milk softens, protects and moisturizes all hair types. The soothing and protective properties of the oat respect the natural balance of the scalp and hair, making it ideal for daily use and suitable for the entire family. It adds volume and texture to hair, Extends the life of blow-outs and hair color, Ideal for people on-the-go, frequent travelers, after the gym, busy moms and office desk, Sulfate, paraben and sodium chloride free.
Price: 3.2 fl oz for $20.00 (It also comes in a traveling size!)