There's plenty to do in and around Los Angeles on Memorial Day Weekend! And even if you want to stay in… we have what to watch: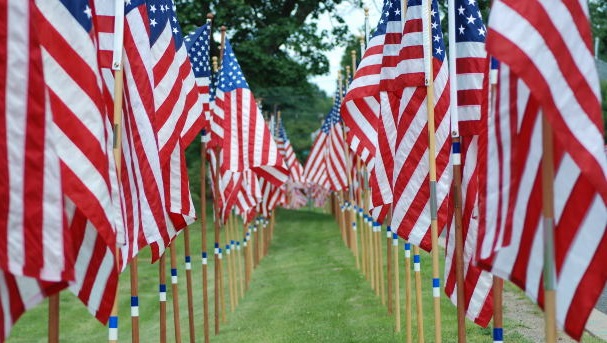 Battleship IOWA will host its 4th Annual Memorial Day Weekend Celebration this coming weekend. On Saturday, May 28, AM870 "The Answer" will be sponsoring 2016 Military Appreciation Day there will be entertainment and activities for the entire family. On Sunday, May 29, Xceptional Music will sponsor "Concert Under The Guns," featuring the premiere Rolling Stones tribute bank, Mick Adams and the Stones.
Immediately following the concert, there will be a Fireworks Spectacular in the sky over the iconic battleship.
The concert area will open for at 6:00 pm. Music will start at 6:30 pm with the main act taking the stage at 8:00 pm. Food trucks will be on site and a Beer Garden will be selling beverages.
If you want to picnic… Cinespia is screening Singin' in the Rain on Saturday night! http://cinespia.org/
Eat|See|Hear is showing The Big Lebowski and Street Food Cinema is hosting two totally '90s screenings with Hook and Space Jam. http://www.eatseehear.com/
Go For Broke National Education Center (GFBNEC) will launch its new Defining Courage exhibition on Saturday, May 28, 2016, with a Free Homecoming Festival and Film Screening in the Little Tokyo district of Los Angeles. Honoring Memorial Day, the film series examines the war and civil rights in the past and present.
Focusing on stories from World War II, the struggle for civil rights in California and the current political climate, these films create a dialogue that links our past with the future. Each film is followed by a Q&A with the director and Mitch Maki, dean of the College of Health and Human Services at California State University, Dominguez Hills. All films are free to the public.
To learn more, please visit www.GoForBroke.org.
If you're staying in… some couch potato 411!
The documentary OF MEN AND WAR about American soldiers grappling with traumatic memories of the wars in Iraq and Afghanistan and their grueling recovery in a special treatment program, which first debuted at the prestigious Cannes Film Festival, will have its national TV debut on the PBS series POV on Memorial Day, Monday, May 30, 2016.
The director traced the journeys of his film subjects through 14 months in residential therapy and more than four years of the veterans' family life. Fred Gusman, founder of The Pathway Home featured in the documentary, is also available for interview.
See the trailer here: http://www.pbs.org/pov/ofmenandwar/
The STARZ original movie "The Dresser" premieres Monday, May 30th at 9PM ET/PT. The first-ever STARZ Original movie for television, features the legendary Anthony Hopkins and Ian McKellen for the first time together on film, promising emotional and enduring viewing. In "The Dresser," bombs are falling outside during the air raids of World War II, while 'Sir' (played by Hopkins) prepares to take the stage and 'Norman' (McKellen) assists and supports in more ways than one as his dresser.
TV ONE is welcoming the summer with an epic EMPIRE MEMORIAL DAY MARATHON spanning two consecutive days, Sunday, May 29 and Monday, May 30. Viewers are invited to binge watch the deliciously devious Lyon family and their dynastic drama starting with Season 1 on Sunday, May 29 at 12 p.m. ET/Noon and Season 2 on Monday, May 30 at 7 a.m. ET.
Or you can always plan a beach day to Santa Monica, Malibu, Hermosa Beach, etc.!