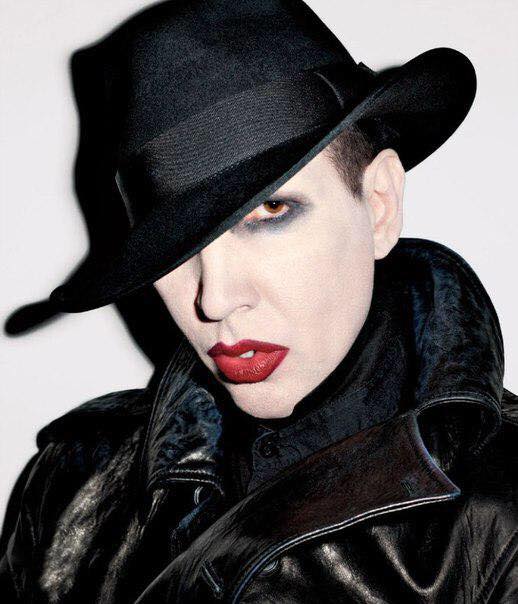 The Pale Emperor himself – platinum-selling rock legend Marilyn Manson – will receive the evening's ultimate honor, the Icon Award presented by Equal Vision Records/MerchNOW, at the 2016 Journeys Alternative Press Music Awards, Fueled by Monster Energy.
Marilyn Manson's groundbreaking and maniacal career as arguably the biggest, most controversial artist of his time has undoubtedly left a huge mark on not just the alternative music world, but alternative society as a whole. Since the creation of Marilyn Manson in the early '90s, the seer, scribe, painter, actor, criminal, panderer of chaos, live performer and rock and roll demagogue has sold over 50 million records worldwide, including his latest offering, The Pale Emperor.
His ninth studio album sees Manson roaring back above the froth of mass-media and mediocrity to deliver a set of soul-stripping, kiss-smearing, church floor-burning songs that comprise, unequivocally, his most fully-wrought album since 1998's epochal Mechanical Animals. Marilyn Manson has appeared on the cover of Alternative Press Magazine four times, with his first appearance in the magazine in 1996 (AP 93).
This year's APMAs, hosted by Alex Gaskarth and Jack Barakat of eight-time AP cover stars All Time Low, will broadcast live the evening of July 18 from the Schottenstein Center in Columbus, Ohio (schottensteincenter.com). The APMAs are offering a "punk-rock convention" as an alternative to the Republican National Convention taking place in the magazine's hometown of Cleveland that night. Confirmed 2016 APMAs performers include platinum-selling headliners A Day To Remember, Good Charlotte, Yellowcard, Of Mice & Men, Papa Roach, BABYMETAL, Issues, the Maine, Mayday Parade and Beartooth, with more artists still to be announced. The 2016 APMAs also will feature a special appearance from Spencer Chamberlain and Aaron Gillespie of post-hardcore favorites Underøath, who just finished their 2016 "Rebirth" tour. Gillespie is nominated in the Best Drummer category, presented by DW Drums.