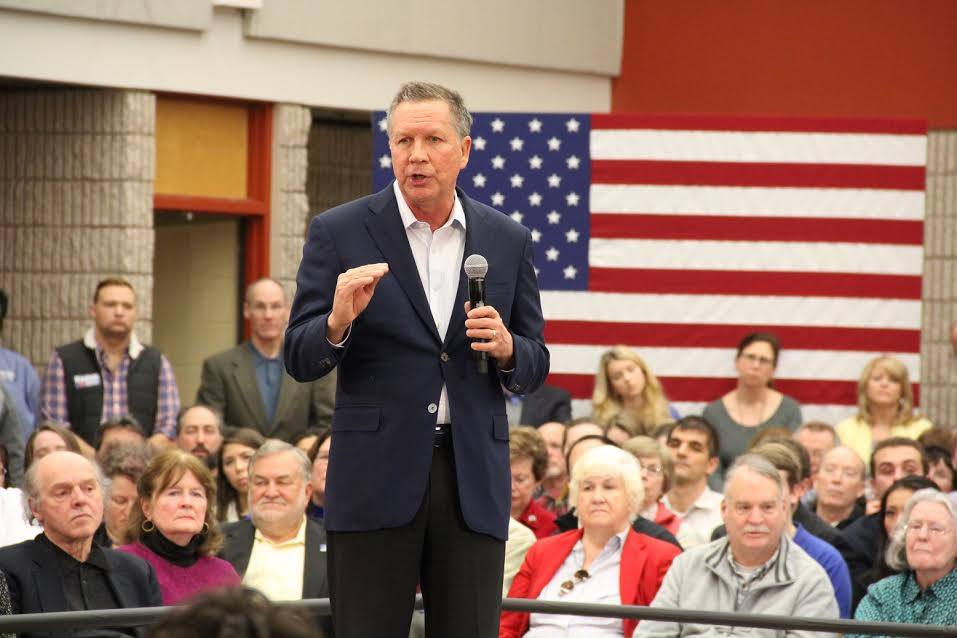 He was holding on until the end. A day after Ted Cruz dropped out of the GOP presidential race, John Kasich is most likely set to follow his lead with an announcement postponed for Wednesday evening.
With Donald Trump's victory in Indiana, and even before the primary, there was no way Kasich could catch up.
The Ohio Governer plans to suspend his presidential campaign Wednesday evening, which, let's face it, means it's over.
a person close to the decision told The Enquirer, leaving Donald Trump free to cruise to the GOP nomination unfettered.
Kasich canceled a scheduled press conference Wednesday morning in Washington, D.C., according to USA Today. The campaign is set to make a statement at 5PM in Columbus.