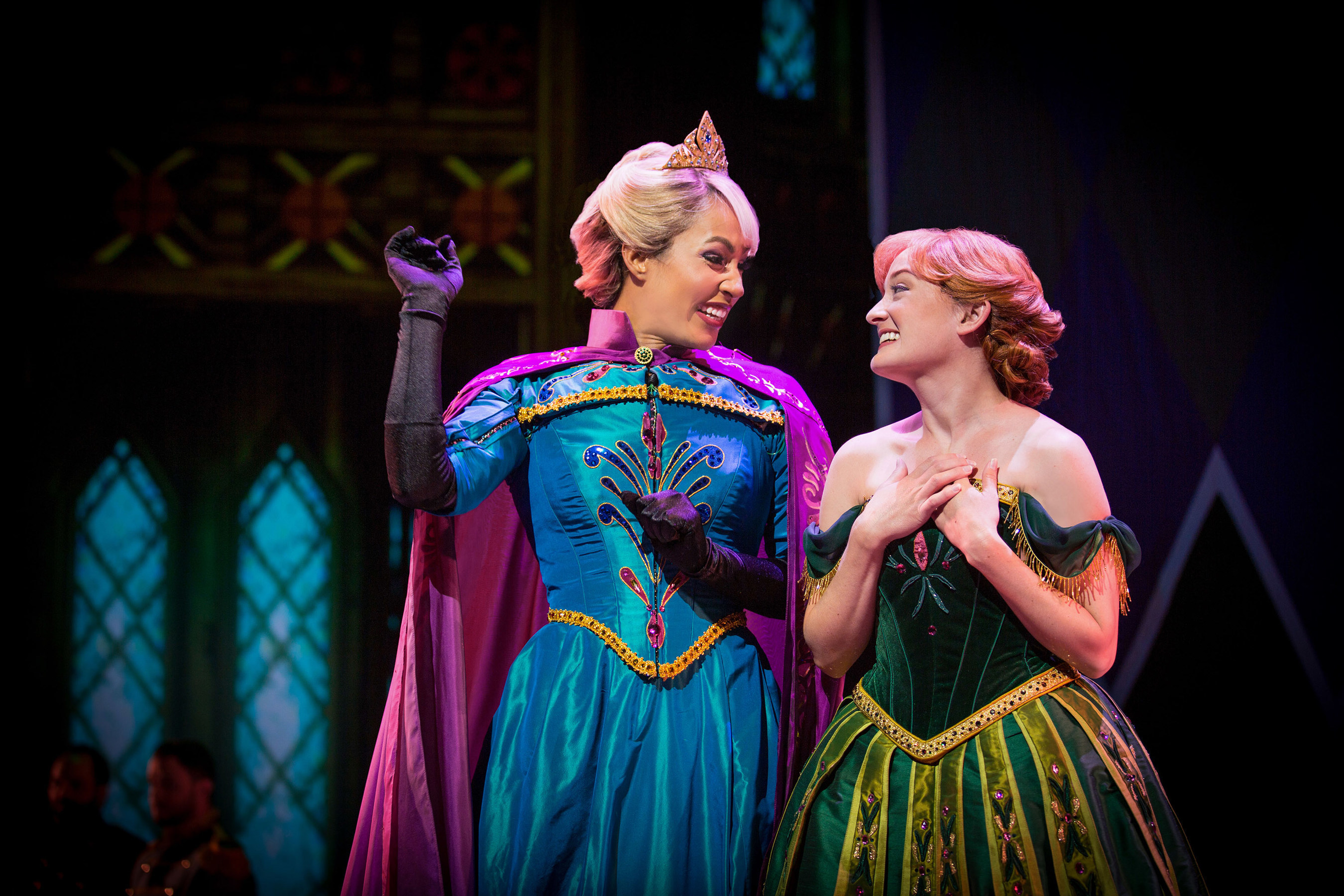 If your kids have been beggin for it… wait no more…
"Frozen – Live at the Hyperion," a new theatrical adaptation based on Disney's animated blockbuster film is now open at the Hyperion Theater at Disney California Adventure Park in Southern California.
This new theatrical interpretation for the stage immerses audiences in the beloved world of Frozen and takes audiences on the heartwarming journey of Anna and Elsa, with all of the excitement of live theater.
Under the direction of Tony Award® nominated Director Liesl Tommy, the show features elaborate costumes and sets, stunning special effects, and show-stopping production numbers. An exceptionally large production, the show features an opening cast and crew of more than 200, six full musical numbers and a 2,200 square foot video wall which combine for an unforgettable theatrical experience.
Disney Creative Entertainment, the arm of Walt Disney Imagineering responsible for live theatrical entertainment at Disney Parks, has produced this new stage interpretation of "Frozen – Live at the Hyperion" with all of the creativity and resources of its predecessor "Aladdin – A Musical Spectacular" which ran for a remarkable 13 years at the 2,000 seat Hyperion Theater.
As would be expected from Walt Disney Imagineering and Disney Parks, new technologies – especially with projections, fabrics and special effects — will delight audiences in new and unexpected ways. Guests are immersed in the world of "Frozen" from the moment they enter the theater and are surrounded by a specially lit "Aurora" curtain. As the musical unfolds, the scenic design and large moving set pieces create a cinema-style energy enhanced by state-of-the-art projections that create dynamic environments for the performers. Custom sound design envelops the audience in music and audio effects. And, of course, there will be snow throughout the interior of the theater – on stage and over the audience.
For tickets visit: http://Disneyland.com