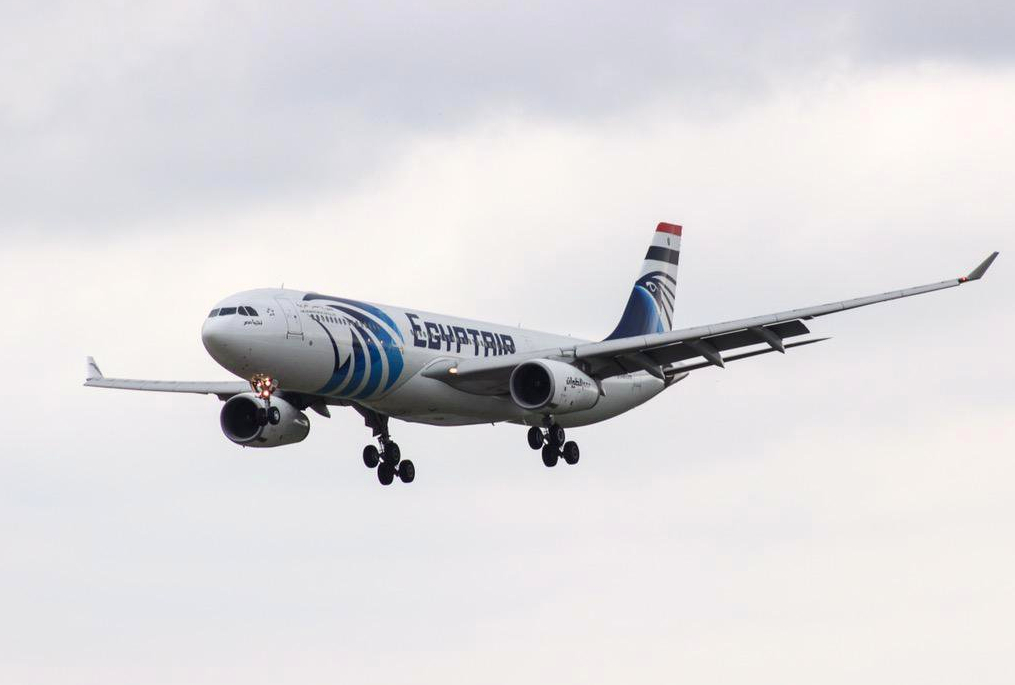 EGYPTAIR A320 aircraft, flight MS804 lost contact with radar above the Mediterranean Sea about 280 KM from the Egyptian seacoast at 02:30 am CLT as the flight was expected to arrive Cairo Airport at 03:15 am CLT. The plane departed from Paris.
As of Thursday morning, floating objects, debris and remains have been found during the search, according to reports. Investigations are underway as to whether the cause is due to terrorism.
EGYPTAIR confirms that there are 56 passengers in addition to 10 cabin crew members onboard the aircraft and the passengers' nationalities are as follows:
– 15 French
– 30 Egyptian
– 1 British
– 1 Belgium
– 2 Iraqis
– 1 Kuwaiti
– 1 Saudi
– 1 Sudanese
– 1 Chadian
– 1 Portuguese
– 1 Algerian
– 1 Canadian
In a Facebook statement, EGYPTAIR denies all misleading information published by news websites and on the social media channels regarding the reasons of the disappearance of EGYPTAIR flight MS804 and the company confirms that the reason of disappearance hasn't been yet confirmed.