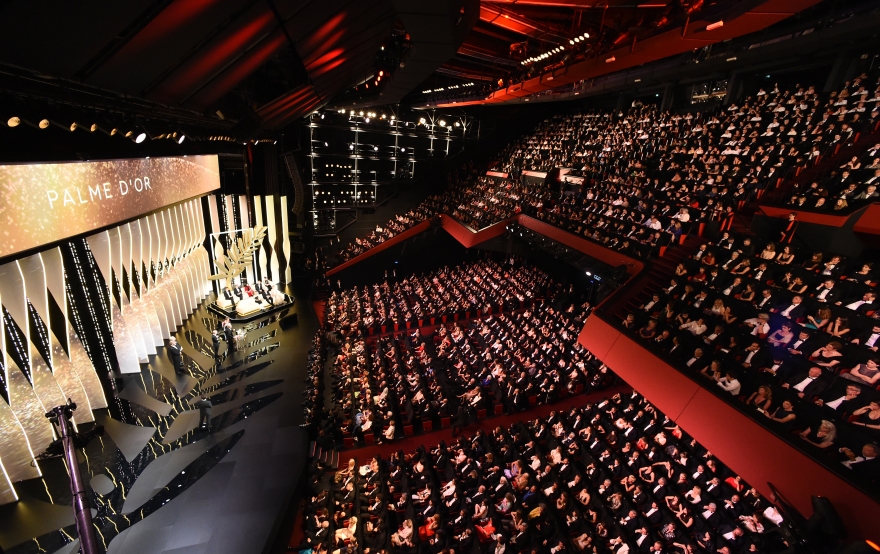 That's a wrap! The Jury of the 69th Cannes Film Festival, presided by George Miller, revealed the names of the 2016 prize-winners during the Awards Ceremony.
Laurent Lafitte welcomed the prize-givers and winners onto the stage of the Grand Théâtre Lumière, to the sound of music playing. The American actor, Mel Gibson, had the honour of awarding the Palme d'or to the best of the 21 films in Competition.
The French actor, Jean-Pierre Léaud, received an honorary Palme d'or for his collected works from Arnaud Desplechin.
FEATURE FILMS
Palme d'or
I, DANIEL BLAKE by Ken LOACH
Grand Prix
JUSTE LA FIN DU MONDE (It's Only the End of the World) by Xavier DOLAN
Award for Best Director Ex-Aequo
Cristian MUNGIU for BACALAUREAT (Graduation)
Olivier ASSAYAS for PERSONAL SHOPPER
Award for Best Screenplay
Asghar FARHADI for FORUSHANDE (The Salesman)
Jury Prize
AMERICAN HONEY by Andrea ARNOLD
Award for Best Actress
Jaclyn JOSE in MA' ROSA by Brillante MENDOZA
Award for Best Actor
Shahab HOSSEINI in FORUSHANDE (The Salesman) by Asghar FARHADI
—
SHORT FILMS
Palme d'or
TIMECODE by Juanjo GIMENEZ
Special disctinction
A MOÇA QUE DANÇOU COM O DIABO (The Girl Who Danced With the Devil) by João Paulo MIRANDA MARIA
—
CAMÉRA D'OR
DIVINES by Houda BENYAMINA presented during The Directors' Fortnight