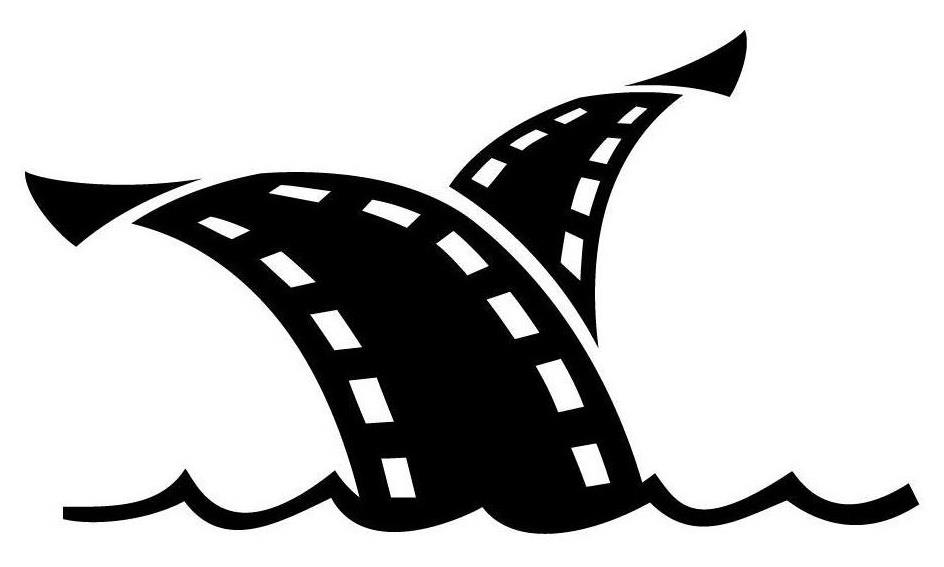 The Nantucket Film Festival (NFF) announced additional honorees, signature programming, and talent for the 2016 line-up. Molly Shannon, Sian Heder, Heidi Ewing & Rachel Grady will be honored at the annual festival, joining previously announced award recipient Oliver Stone and Screenwriters Tribute host Seth Meyers.
Molly Shannon will be presented the Compass Rose Acting Award, recognizing an actor who has inspired great storytelling in film. Shannon's film Other People, directed and written by Chris Kelly will screen as a Spotlight Film at the festival. Previous recipients include Frank Langella, Robert Duvall, Vera Farmiga, and Meg Ryan. Shannon will be presented with the award by Michael Ian Black at Shannon's In Their Shoes… conversation with NFF Board member Chris Matthews, host of MSNBC's Hardball with Chris Matthews and NBC's The Chris Matthews Show.
Sian Heder will receive the New Voices in Screenwriting Award. Previous recipients include Leslye Headland, Michael Arndt, Ben Zeitlin and Lucy Alibar, Michael Arndt, Lake Bell, and Mike Cahill. Heder's film Tallulah, starring Ellen Page and Allison Janney, will screen at the festival as a Spotlight Film. Sian developed the film's script at the Screenwriters Colony, NFF's program partner. Heidi Ewing and Rachel Grady will receive the Special Achievement in Documentary Storytelling Award sponsored by A&E Indiefilms. Previous recipients include Liz Garbus, Steve James, Barbara Kopple, Rory Kennedy, and Davis Guggenheim. Their film Norman Lear: Just Another Version of You will screen as the festival's Centerpiece Film.
Two-time Academy Award-nominated director Bennett Miller (Foxcatcher, Capote) will present the Screenwriters Tribute Award to Oliver Stone, who was previously announced. Stone will also participate in an In Their Shoes… conversation with Emmy- and Peabody Award winner Eugene Jarecki (The House I Live In, Why We Fight) on Sunday, June 26.
NFF also announced two new programming initiatives in collaboration with partner organizations Screenwriters Colony and The Nantucket Project:
Screenwriters Colony: Episodic Comedy – Four emerging writers have been invited to develop original episodic comedy pilot scripts in this inaugural all-expenses-paid immersive residency and mentorship program on Nantucket. The participants are the winner of NFF's Showtime Tony Cox Episodic Screenplay Competition, Wyndham Lewis for The Godmother, and, chosen by Screenwriters Colony from an industry nomination process: Matt Hobby for Joseph Smith & His W.I.V.E.S. (Women In Very Extreme Situations), Kevin Seccia for Vengeance IV: The Revenge, and Rose Surnow for Screwed. Peabody- and Golden Globe-winning writer/producer, Eric Gilliland, whose television credits include Roseanne, The Wonder Years, Who's the Boss?, and That '70s Show, will serve as the Episodic Colony's Creative Advisory. The Colony runs June 10-23, culminating in a reading at the Festival of selections from the participants' work.
Ideas/Fest – NFF joins forces with ideas conference The Nantucket Project to offer a series of special screenings combined with talks aimed at making connections between people, action, and expression. The series includes Nantucket filmmaker John Stanton's The Last Bay Scallop? and The Nantucket Project Presents: Ideas/Talks/Films, which showcases three TNP Idea films—Acceptance, Ergo Mars, and Taller Than the Trees—along with the speakers who inspired them, including New York Times best-selling author Kelly Corrigan and others to be announced. Tom Scott, co-founder of TNP and NFF Board chair noted, "The Nantucket Film Festival honors the best screenwriters in the business. You can't make a great film without great writing. At TNP, we consider the speakers on our stage to be our writers. This shared commitment to great writing and great filmmaking is what this partnership is all about."
Other innovative programming includes Enter the Story: Virtual Reality Experiences, NFF's first foray into virtual reality, with support from Samsung. Showcased for all Festival badge holders in the Legacy Lounge of the Dreamland Theater, VR experiences will include Waves, Hard World for Small Things, LOVR, Kanju, and other titles to be announced.
The festival has also added several features to their 2016 lineup:
Feature Film Program additions:
Goat
Narrative Feature
Writer/Director: Andrew Neel
Writers: David Gordon Green, Mike Roberts
Adapted from Brad Land's memoir about fraternity hazing, Goat harrowingly exposes how young men subject themselves to brutal rites of passage in the name of brotherhood.
Miss Sharon Jones!
Documentary Feature
Director: Barbara Kopple
Two-time Oscar® winner Barbara Kopple (Harlan County, USA) follows soul queen Sharon Jones in a year of adversity.
Zero Days
Documentary Feature
Director: Alex Gibney
Oscar®-winning filmmaker Alex Gibney (Going Clear) offers an urgent, riveting investigation into the disturbing world of cyber warfare and its potential for staggering destruction.
Short Films at NFF:
NFF will include eight short film programs this year, the most ever featured at the festival. Announced today:
Abe & Ike (Justin Long)
Acceptance (TNP Labs) – part of Ideas/Fest
Aria For A Cow (Dan Lund)
Bad Dog: A Penitentiary Tale (Sean McCoy)
The Bathtub (Tim Ellrich)
The Bench (Cameron Burnett)
Carface (Clayde Cloutier)
Coach (Ben Adler)
The Confidential Informant (Kyle David Crosby)
The Cyclist (Eugene Jarecki)
Eisenherz (Franz Maria Quitt)
Ergo Mars (TNP Labs) – part of Ideas/Fest
The Far Field (Jonathan Kroberger)
Giovanni & the Water Ballet (Astrid Bussnick)
The Girl Who Spoke Cat (Dottie Kultys)
Hard World for Small Things (Janicza Bravo) – part of Enter the Story: Virtual Reality Experiences
Joe's Violin (Kahane Cooperman)
Johnny Physical Lives (Joshua Neuman)
Jonas and the Sea (Marlies Van Der We)
Junction (Nathan Jurevicius)
Kanju (Stephanie Riggs/Azimyth Creation Studios) – part of Enter the Story: Virtual Reality Experiences
The Last Bay Scallop? (John Stanton) – part of Ideas/Fest
LOVR (Aaron Bradbury) – part of Enter the Story: Virtual Reality Experiences
Moom (Daisuke Tsutsumi)
Monster (Jonathan Leveck)
Monsters (Steve Desmond)
Noodles (Claire Fowler)
Norma's Story (Alex Hawley)
Olympic Favela (Marc Ohrem-Leclef)
Open Roads (Mimi Jeffries)
Phil's Camino (Jessica Lewis, Annie O'Neil)
Redo (Gine Therese Grønner)
Semele (Myrsini Aristidou)
Sibling Code (Roberta Marie Munroe)
Skatekeet (Edward Cook)
Speak (Laura Seay)
Super Chef (Rochelle Rose)
Taller Than the Trees (Megan Mylan) – part of Ideas/Fest
The Tie (An Vrombaut)
Tourists (Shaun Seneviratne)
Trial & Error (Antje Heyn)
Twinsburg (Joe Garrity)
Unsung Hero (Lynton Levengood)
Waves (Benjamin Dickinson, Reggie Watts, Luis Blackaller) – part of Enter the Story: Virtual Reality Experiences
We Are (Jay Bulger)
Where Did You Sleep Last Night? (John Baynard)
Woman In Deep (Janicza Bravo)
Zain's Summer: From Refugee To American Boy (Joshua Seftel)
Other popular Signature Programs returning to the 2016 Nantucket Film Festival:
· Late Night Storytelling – Ophira Eisenberg, host of NPR's weekly comedy trivia show, Ask Me Another, is back for her fourth year to host this popular storytelling event, sponsored by Showtime.
· Morning Coffee With… – This perennial audience favorite kicks off each day of the festival with a fun, free-flowing conversation between attending NFF writers and directors and comedian Eddie Brill.
The Nantucket Film Festival is supported by Showtime, The White Elephant Nantucket Island Resorts, and EPIX HD as Major Sponsors; A&E IndieFilms, BrandContent, and Delta Air Lines as Signature Sponsors; Diageo, Cape Air/Nantucket Airlines, Stella Artois, and Travel+Leisure as Producing Sponsors; and The Beachside on Nantucket, Citibank, Harborview Nantucket, Inquirer & Mirror, Nantucket Today, Nantucket Bank, SAGIndie, Tribeca Shortlist, and the WGA East as Contributing Sponsors.
The 2016 festival runs from June 22-27. Passes and ticket packages are currently on sale on the NFF website, with individual tickets going on sale May 20. For further information on the 2016 Nantucket Film Festival, please visit www.nantucketfilmfestival.org.