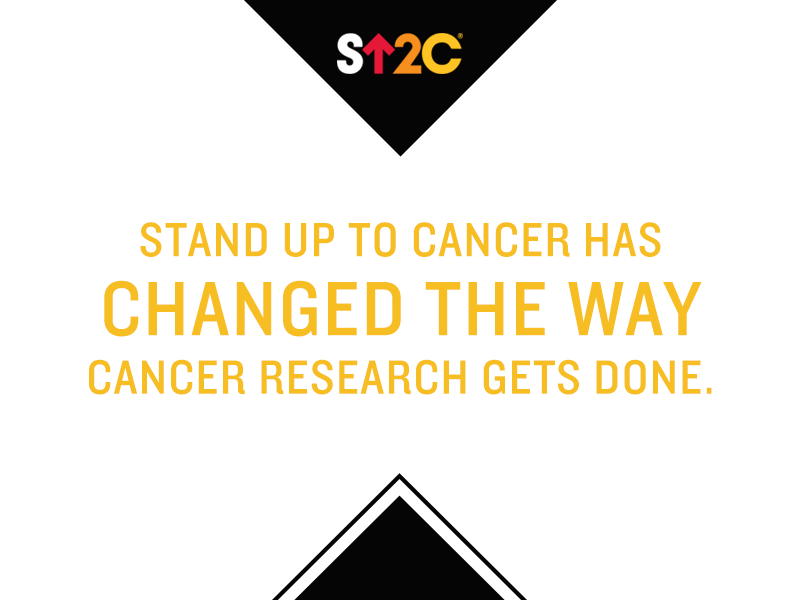 Stand Up To Cancer (SU2C) announced that it is awarding 10 grants of $750,000 each to early-career scientists to support innovative, high-risk, high-reward projects in cancer research. The announcement was made at the 2016 Annual Meeting of the American Association for Cancer Research, SU2C's Scientific Partner.
"We have selected 10 scientists and projects that we believe use new insights and fresh approaches and have high potential to make a difference for people with cancer," said William G. Kaelin Jr., MD, professor of medicine at the Dana-Farber Cancer Institute in Boston and chairman of the SU2C Innovative Research Grant (IRG) review committee. "Just as importantly, SU2C is investing in the future of cancer research by supporting an outstanding group of early-career investigators whom we believe are rising stars in science."
The announcement marks the third time SU2C has selected a class of Innovative Research Grant recipients. Previous classes were announced in 2009 and 2011. With the new class of IRGs, the total number of recipients now stands at 36.
Serving as Stand Up To Cancer's celebrity ambassador at the event is Sonequa Martin-Green, 31, an actress and producer who is a main cast member in the hit television show "The Walking Dead," in which she plays a survivor of the zombie apocalypse. In real life, she has lost several members of her extended family to cancer, and has other relatives, including her mother, who are cancer survivors.
"I have seen the terrible toll that cancer can take in a single family, so I respect and fully support these outstanding researchers in their battle against cancer," Martin-Green said. "Hopefully the innovative ideas they are pursuing will one day spare other families the losses that my family, and so many other families have endured."
The 10 grant recipients work at eight different institutions across the country where they have their own, independent laboratories.