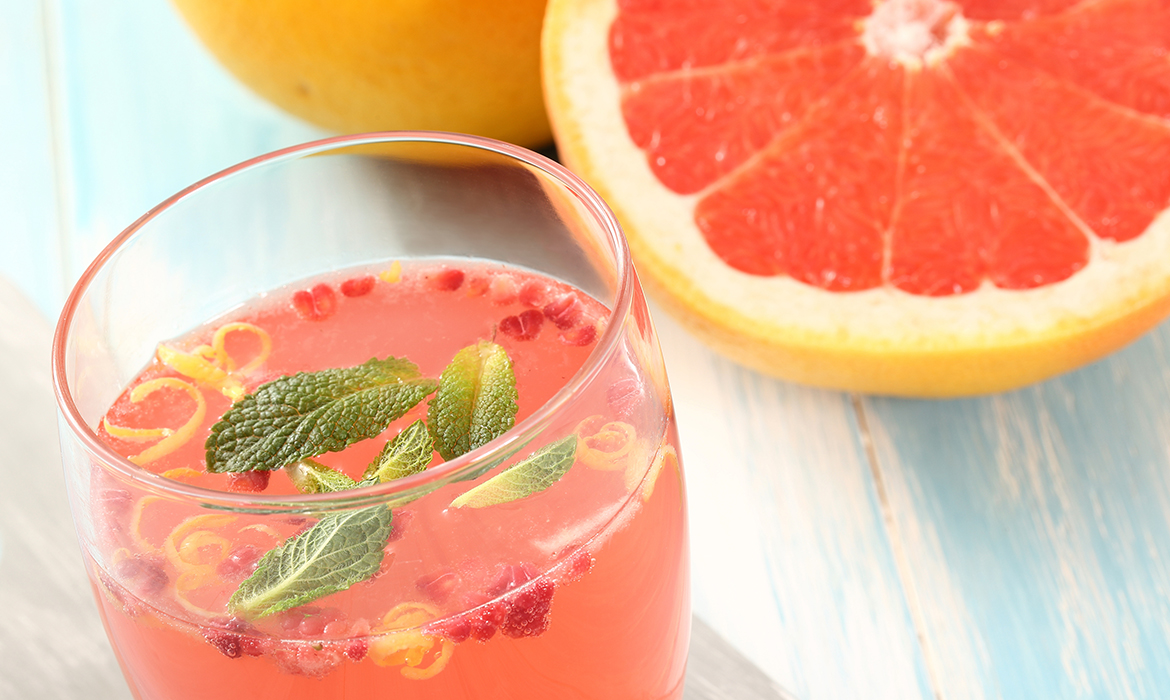 Having your own little Coachella weekend 2 party or just lounging in the sun? Turns out, Whole Foods Market has some delicious cocktail recipes to help you unwind. Perfect for Spring… Rosé Spritzer
What You Need:
1 grapefruit
1/2 cup ice cubes
1/2 cup rosé wine, chilled
Splash sparkling water, chilled (about 2 tablespoons)
What To Do:
Using a vegetable peeler, peel off a 2-inch strip of grapefruit peel, avoiding any white pith. (Save grapefruit for another use.) Twist peel in a spiral shape to release natural oils and rub the rim of a wine glass. Add ice, rosé and sparkling water to the glass and stir. Garnish with grapefruit peel.
Nutritional Info:
Per Serving: 90 calories (0 from fat), 5mg sodium, 4g carbohydrates.