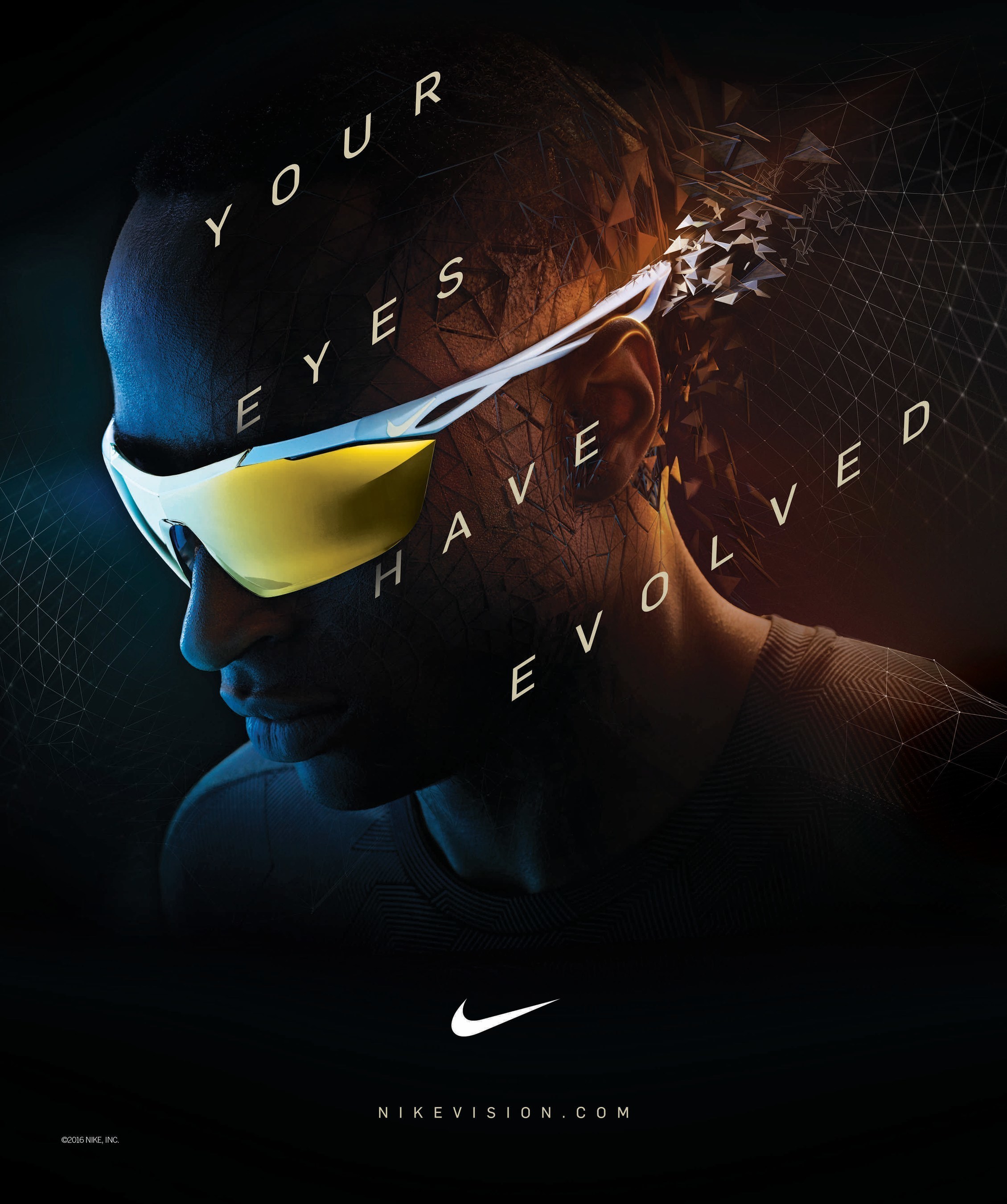 Nike Vision has launched a performance line of sunglasses with the new Spring 2016 Running Collection – marking the new design direction for the future of the brand's eyewear.
Comprised of five new styles, the collection offers runners of all levels highly technical designs engineered for speed and comfort. Designed specifically for runners, the Spring 2016 assortment pushes the envelope of athletic innovation and style. Using cutting-edge manufacturing methods to provide the highest level of optical clarity, the new collection raises the bar in the performance eyewear industry.
Nike Vision's innovative new construction method seamlessly fuses the lens material with the frame to increase coverage and offer eyewear that is lighter than the average performance product on the market today.
All styles include responsive comfort that grips when the athlete sweats, and flexible arms that conform to the shape of wearer's face for personalized stability and fit. The eyewear features advanced ventilation with an auto-adjusting nose pad that eliminates fog. Each style also includes an expanded lens for increased coverage that acts as a barrier of protection and minimizes stress-causing lightleaks, allowing the runner's eyes to stay relaxed and focused.
New Spring 2016 styles include:
NIKE VAPORWING ELITE, MSRP $395.00
Groundbreaking Nike + ZEISS Optics make the Nike Vaporwing Elite the pinnacle of performance eyewear. Sleek and ultra-light, the innovative one-piece shield lens is designed for speed, maximized field of view and protective coverage when you're on the trail or track.
NIKE VAPORWING, MSRP $395.00
The Nike Vaporwing merges the newest advancements in manufacturing with aerodynamic angles in a dual lens frame. The result is a streamlined and lightweight design that provides additional coverage and sharp, clear vision in a variety of weather conditions.
NIKE TAILWIND & TAILWIND SWIFT, MSRP $145.00
The Nike Tailwind and Tailwind Swift Sunglasses are designed to go the distance with a lightweight and auto-adjustable frame that performs mile after mile. Advanced clarity and engineered ventilation help the runner stay focused and cool. The Tailwind Swift is designed to provide a better fit for smaller face-shapes.
NIKE BANDIT, MSRP $145.00
Combining the best of performance eyewear with versatile style, the Nike Bandit Sunglasses have a clean, lightweight design and ventilation ideal for running, training, and beyond. Tiny holes in the top of the frame allow heat to escape and cool air to circulate, preventing moisture and fog.
To shop the new collection, visit www.nikevision.com.