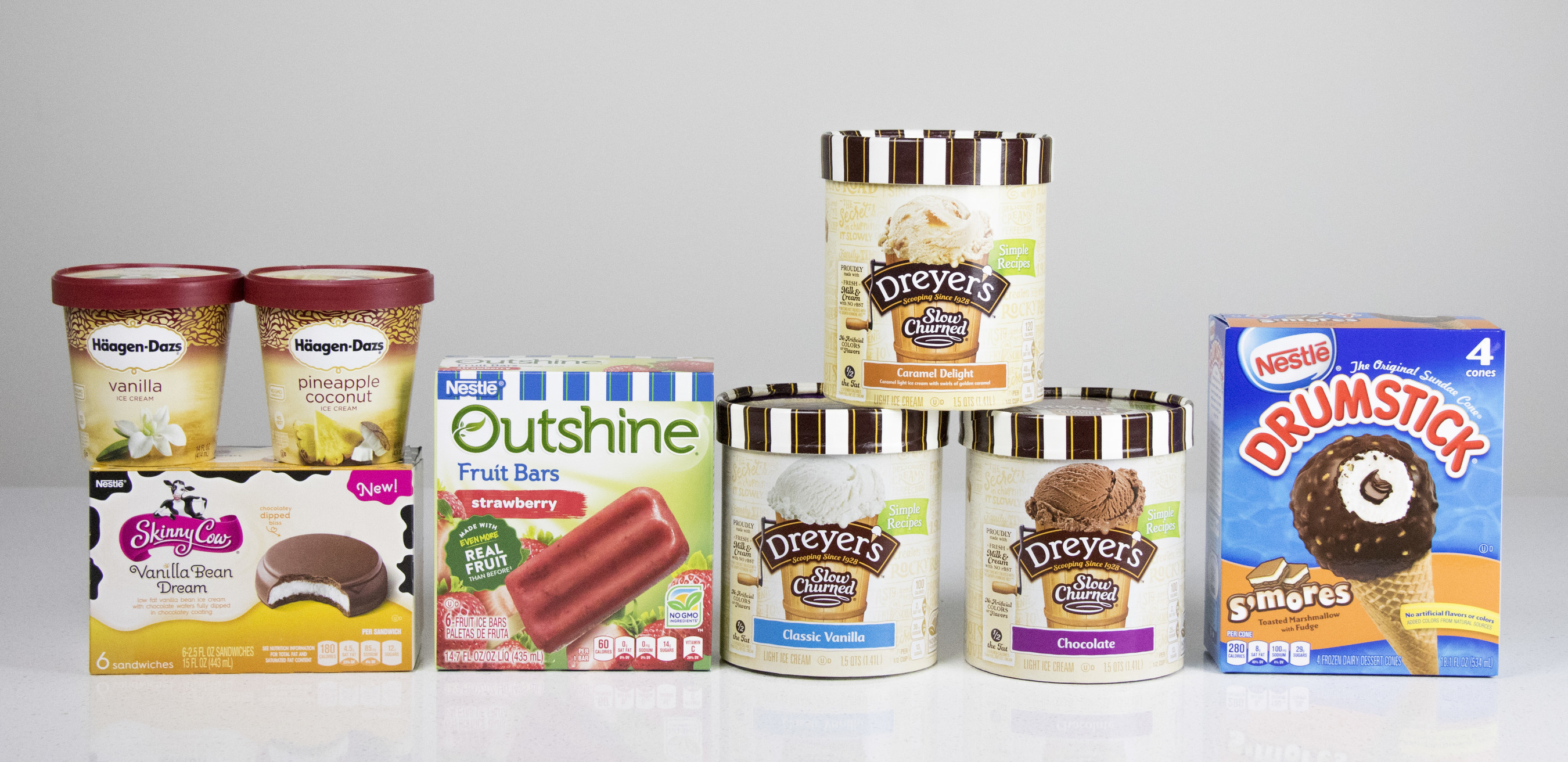 Nestlé Dreyer's Ice Cream is making a change… key ingredient improvements to six iconic brands including Edy's®, Häagen-Dazs®, Outshine®, Skinny Cow®, Nestlé® Ice Cream and Nestlé® Drumstick®.
This is the latest milestone in a multi-year effort to update existing products across the entire portfolio of brands. With a focus on simplifying ingredient lists while maintaining the same great tastes consumers have grown to love, the newest changes vary across more than 100 products, with examples including the removal of artificial colors and flavors, high fructose corn syrup and GMO ingredients. Other noteworthy accomplishments include the use of fresh milk from cows not treated with rBST, the addition of more real fruit or fruit juice and a reduction in sugar by an average of 11 percent on select products.
In December of last year, Nestlé also announced that it will transition to using only cage-free eggs in all of its U.S. food products, including ice cream, within the next five years. Nationwide roll-out for the newly updated products began in March 2016.
Nestlé plans to update the remaining Slow Churned flavors by the end of 2017 and will continue to update other products across all brands in its portfolio.