For over four years, ABC's hit drama "Nashville" has acquired a fan base unlike any other. With original music sung and played by the cast in every episode, followers of the show not only admire the stars as actors, but also as music recording artists.
In 2014, ABC took TV on the road, giving viewers a chance to hear some of their favorite country, rock and folk tunes from the show up close and personal with "Nashville in Concert." The 2016 tour just kicked off and we were lucky enough to catch them on their second city stop in Los Angeles.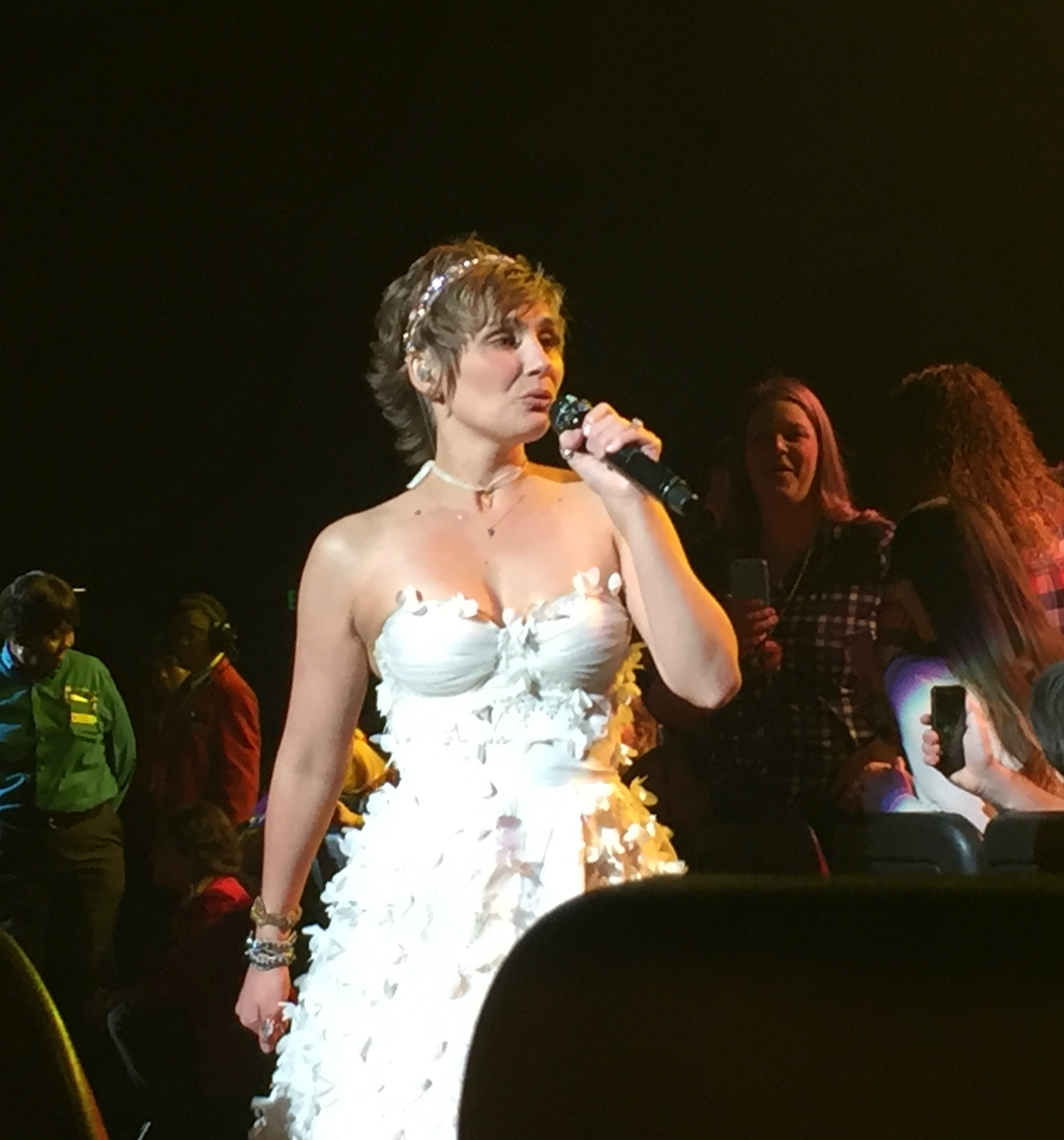 On Saturday night, a handful of the series' stars: Clare Bowen, Charles Esten, Jonathan Jackson, Chris Carmack and Aubrey Peeples lit up the Microsoft Theater in downtown LA. Fans of all ages came from near and far, with many donning their cowboy/cowgirl boots and plaid shirts.
The theater quickly filled up as the lights went down and Chris Carmack took the stage. He kicked off the night with the upbeat, "What If I Was Willing," a song once sung by his character, Will Lexington. Audience members took no shame in standing up and dancing, giving every other song a standing ovation.
Each artist introduced one after the other as they warmed up the theater with a solo song. Dressed in a simple black dress and heels, Aubrey Peeples showed off her impeccable range, singing a dark country rock song, "The Book," which her "Nashville" character, Layla brought to life on the show. Jonathan Jackson, who we had the privilege of interviewing for our 50th issue of LATF The Magazine, sounds even better live. Jackson treated the audience to a song that hasn't even aired yet. A rock musician at heart, he showed off his guitar skills.
Next up, the lovely Clare Bowen floated on stage barefoot in a white dress. Joined by her fiancee, Brandon Young, the two sang a beautiful duet before welcoming Charles Esten on stage. The audience melted for Esten's stage presence as he spoke about his character Deacon. An outstanding country singer, Esten is clearly at-home with guitar in-hand.
Throughout the evening, they delighted us with soulful duets and powerful covers. Bowen, Esten, Jackson, Carmack and Peeples were sure to thank their band after almost every song. Comprised of remarkably talented musicians, they are in fact also a part of the "Nashville" series: Fats Kaplin (Harmonica, Mandolin), Matt R. (Keyboard), Johnny D. (Bass Guitar), Gary T. (Drums) and, as Esten calls him, the musical genius and "Nashville's" onset musical supervisor, Colin Linden (Guitar). The band's natural chemistry with each singer is proof that their great work together on the show translates perfectly to the live stage.
While every performance stood out, Jackson's cover of Bob Dylan's "Love Rescue Me" was passionate and mind blowing, showing off his wide vocal range. Other memorable moments included, Peeples' cover of Juice Newton's "Break It To Me Gently" and Esten and Bowen's duet from a more recent episode. They even came down from the stage and into the audience for a few hugs and handshakes.
It was inevitable that they would all eventually come together on stage in the end. It was a wonderful sight to see them all sing a rousing rendition of "Take Me To The River."
For dedicated fans of the show and the music of "Nashville," this tour is a true treat and an experience you don't want to miss.
For concert dates in a city near you visit: http://www.latfusa.com/article/2016/4/nashville-in-concert-hits-los-angeles-this-weekend/