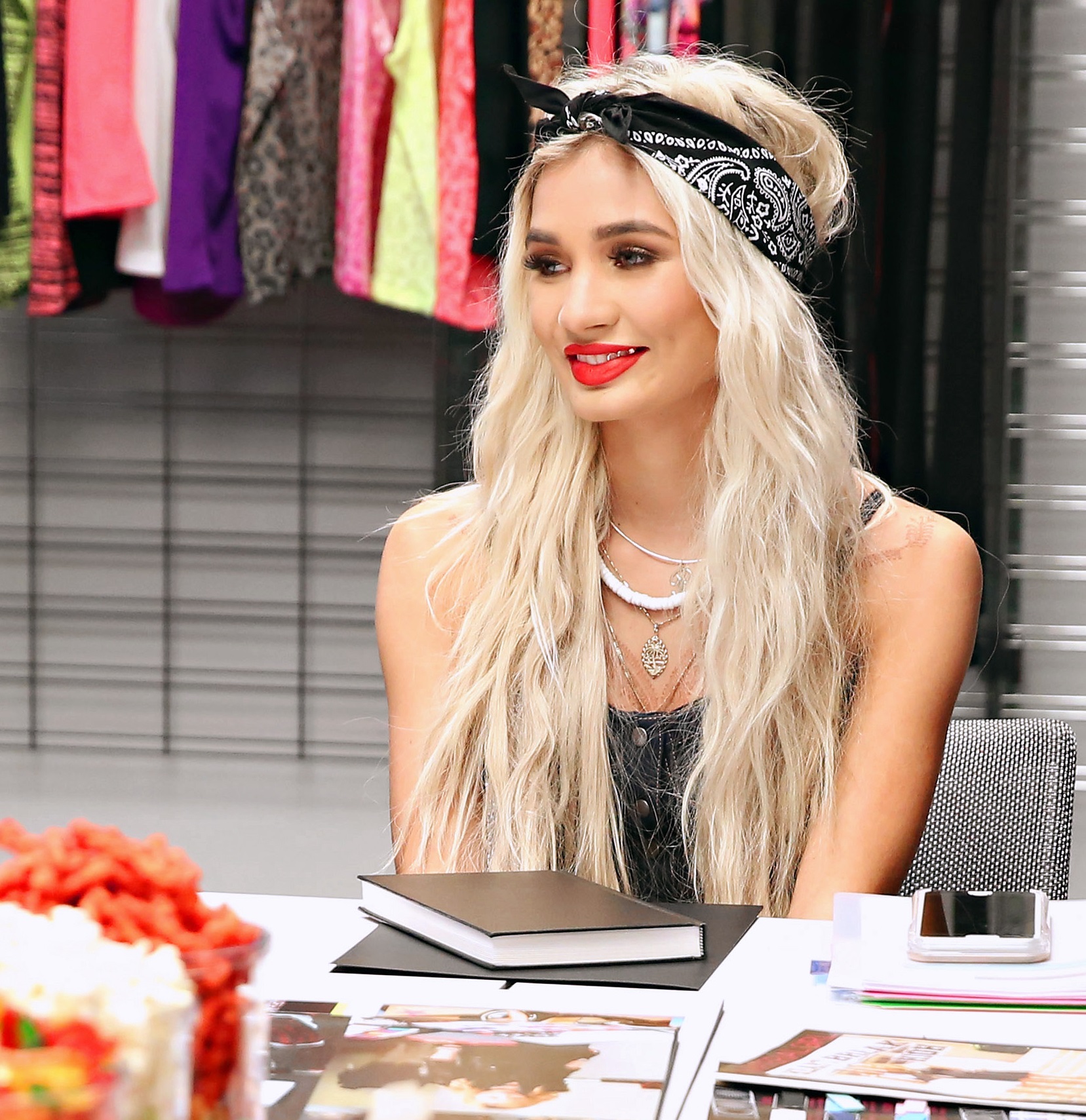 MG Icon, the joint venture between Iconix Brand Group, Inc., Guy Oseary and Madonna have appointed recording artist, Pia Mia as Material Girl's Fashin Director.
Pia Mia will also star as the face of the brand's globalmarketing campaigns and make appearances at Macy's, the brand's exclusive retail partner in the UnitedStates.
"I am excited to announce Pia Mia as the Fashion Director of Material Girl," said Madonna. "Her creativity, confidence and unique sense of style make her a perfect addition to the brand," she continued.
For the first time since the launch of Material Girl, the brand is partnering with StyleHaul, the leading global style network, to create an original docu-­series inspired by Madonna's Truth or Dare. The series will feature Pia Mia and the creative inspirations that define her as a Material Girl. Pia will Executive Produce the series along with StyleHaul and use their combined social media reach of 500M+ to supportthe series and showcase the brand's designs.
"When I heard that Madonna wanted me to be the first-­ever Fashion Director of Material Girl, I literally died," commented Pia Mia. "Madonna is so amazing -­ from her music, to her style, to her stageperformances; she is the ultimate icon. I have so much respect for her and she's really inspired me tohave the same confidence that she has to wear whatever she wants to wear, or say whatever she wantsto say, because she's done it and made it so dope," she continued.
In her role as Fashion Director, Pia Mia is partnering with the in-­house Material Girl and Macy's marketing and product development teams;; lending her creative input to the designs starting with the Spring 2017 line. For the fall campaign, shot at the iconic Madonna Inn, Pia Mia collaborated with Material Girl to bringher vision for the brand to life;; choosing everything from the photographer, Solmaz Saberi, to thestrongest silhouettes and patterns to be featured in the ads, as well as the best accessories to pair withthe looks she styled.Material Girl is a fast-­fashion junior collection available exclusively at Macy's and on macys.com in the United States.
Pia Mia joins a roster of past Material Girls that includes Rita Ora, Zendaya, Sofia Richie, Georgia May Jagger and more.