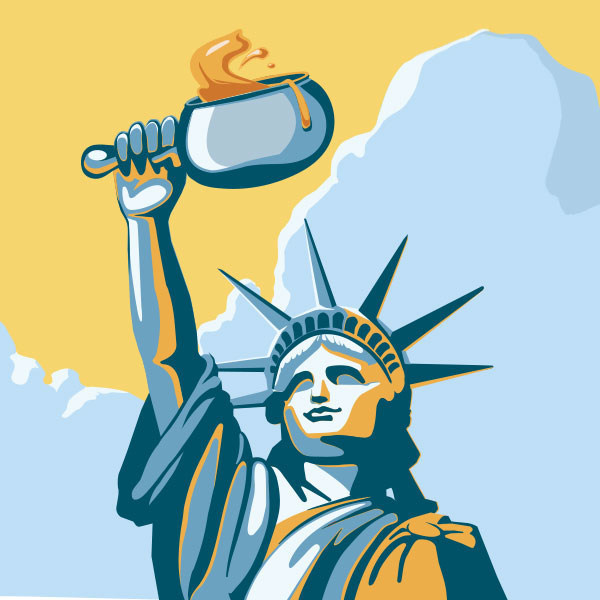 In celebration of National Cheese Fondue Day, fondue restaurant franchise The Melting Pot Restaurants, Inc., is offering free cheese fondue vouchers to the first 25,000 people who sign up for its Club Fondue today only, April 11, 2016, as part of its seventh annual National Cheese Fondue Day celebration. Yes, that is correct – you read it right… free CHEESE!
Guests can sign up at nationalcheesefondueday.com for their chance to get in on this cheesy offer, which is redeemable April 18 – June 30, 2016.
"As the leading fondue restaurant in the country, The Melting Pot takes the National Cheese Fondue Day holiday very seriously," said Melting Pot President Mike Lester. "It's the perfect opportunity to share the cheese fondue love with those who've never experienced it by once again giving away free cheese fondue vouchers."
The Melting Pot's cheese fondue course is valued at around $8 – 9 per person (prices vary by location) and the communal fondue dining experience allows for up to four individual portions of cheese fondue to be shared in one fondue pot. Each cheese fondue is served with artisan bread and seasonal vegetables for dipping. Cheese fondue varieties include cheddar, classic Alpine, spinach artichoke and more.
To further celebrate the holiday, The Melting Pot is hosting a #HowDoUFondue Twitter party on April 11 from 2 p.m. to 3 p.m. EST. This special one-hour party will be hosted by Chef Jason Miller, where followers have the chance to ask questions about the "Fondues" and "Fondon'ts" when it comes to dining at The Melting Pot and learn about various dipping styles. Twitter followers who engage with Chef Jason will have the chance to win one of two $50 gift cards to The Melting Pot.
To learn about fondue history and facts, check out The Melting Pot's fondue infographic.
*Offer only available for redemption at U.S. Melting Pot locations. Some restrictions apply and reservations are required to redeem the offer.