This past weekend marked Formula E, the world's first all-electric racing series.
Maison Mumm celebrated one of the highlights of its second year as a Champagne Partner of Formula E by unveiling its new champagne bottle, the very innovative design in its history.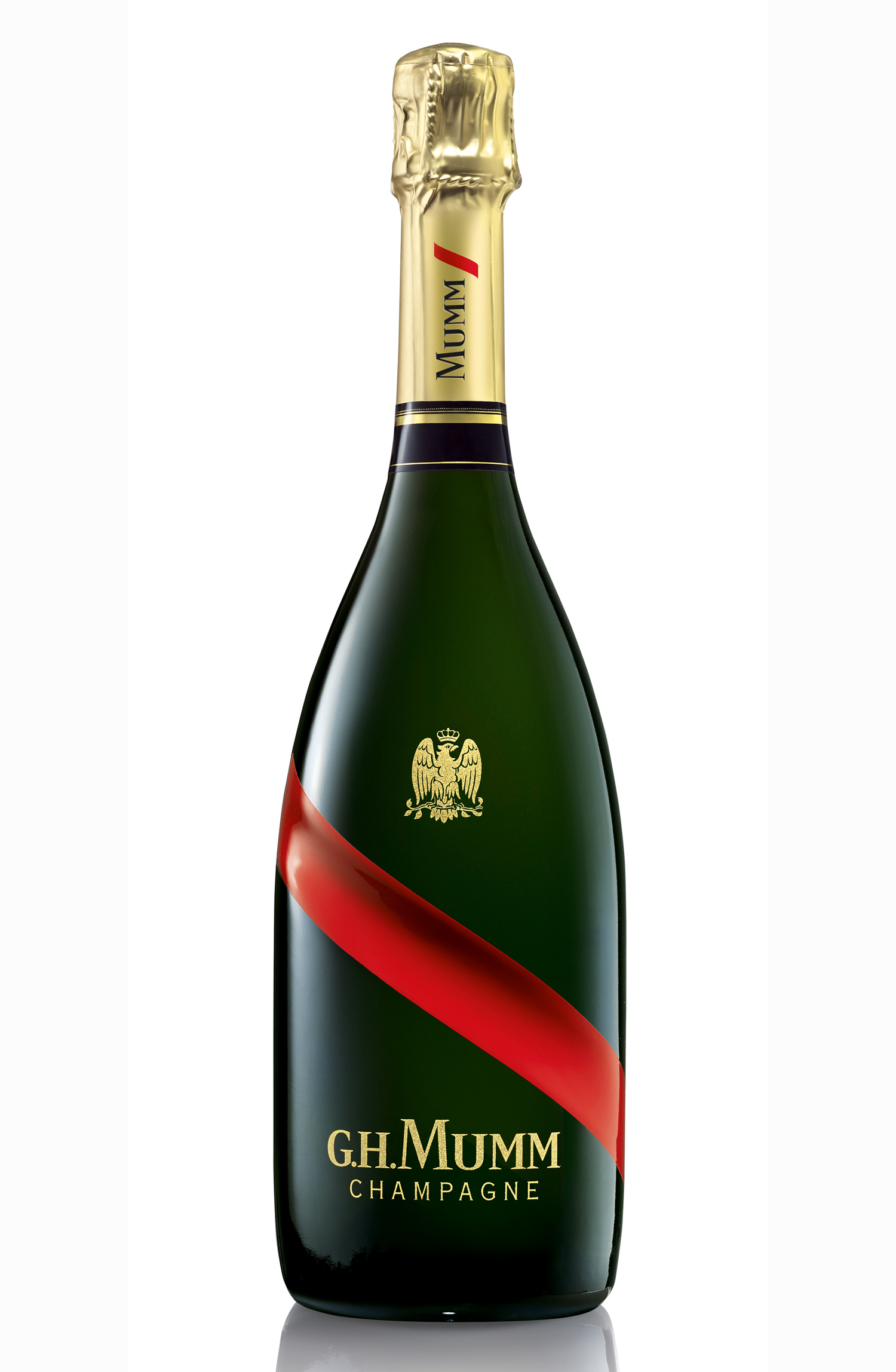 The very glamorous race of the Formula E season so far took place in Long Beach, California, with the winner – Lucas Di Grassi of Schaeffler Audi Sport – toasting a thrilling victory with the new Mumm champagne bottle. Afterwards, the pioneering Champagne House hosted a star-studded gala dinner and after-party at the legendary Chateau Marmont hotel in Los Angeles.
In keeping with this cutting-edge vision, Maison Mumm's new champagne bottle is a tryly avant-garde destined to become the ultimate icon of victory for Formula E races of the futures.
Created by English designer Ross Lovegrove with whome Maison Mumm previously collaborated on a limited-edition sabre. It reinterprets the famous Cordon Rouge red sash, which dates back to 1876 and was inspired by the Légion d'Honneur, France's highest civilian award. For the first time, this emblem of excellence is transformed into a genuine red ribbon, which – in a feat of technology – is actually indented in the glass.
Uniquely in champagne, the bottle does not have a front label. Instead, the G.H. Mumm signature is printed directly on the glass in elegant gold lettering.
Formula E races are held on city-centre circuits in prestigious locations, integrate other forms of entertainment, and provide never-before opportunities for audience participation via the innovative "FanBoost" tool, which enables spectators to vote for their favourite driver to receive an extra speed boost.
Later in the evening, the celebrations moved on to Chateau Marmont, where Maison Mumm hosted a glittering event for the launch of the new Mumm bottle. Among the stars present were Melanie Griffith and an early Formula E convert and co-founder of the Venturi team, Leonardo Dicaprio.