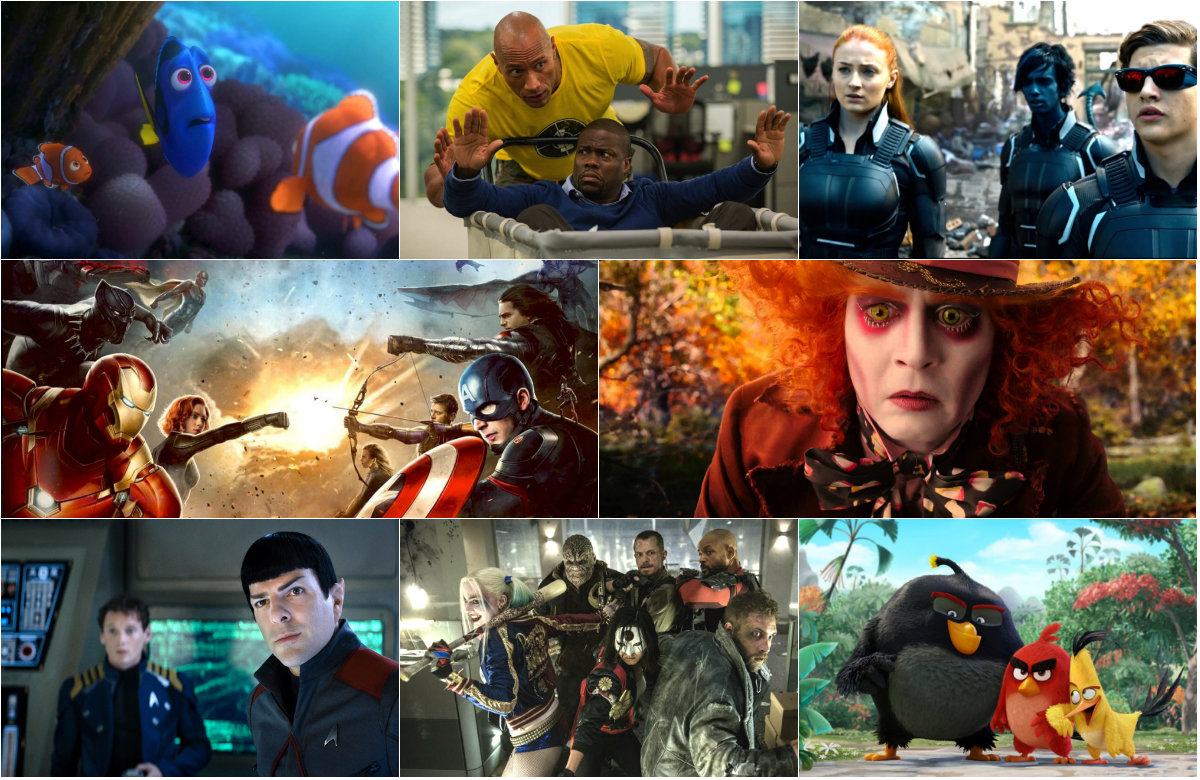 Fandango has revealed the results of its Most Anticipated Summer Movies Survey, in which "Captain America: Civil War," was voted by movie fans as the most anticipated action movie of the season. The May 6 release is currently outselling all previous Marvel movies, including the first two "Avengers" movies and "Captain America: Winter Soldier," at the same point in the sales cycle on Fandango.
"Finding Dory" was selected as the most anticipated family film, with "The Secret Life of Pets" and "Alice Through the Looking Glass" coming in a close second and third. Paul Feig's female-led "Ghostbusters" reboot was voted the most anticipated summer comedy, followed by "Central Intelligence" and "Neighbors 2: Sorority Rising." Top 5 lists for each film genre can be found below.
Fandango's summer movie survey also revealed:
71% would consider seeing the same movie more than once on the big screen;
66% plan to go to the movies at least four times this summer;
60% expect to see more movies in the theater this summer than they saw last summer.
"According to our survey, fans will be spending more time at the multiplex this summer," says Fandango Managing Editor Erik Davis. "Last year's record-breaking movie line-up has inspired fans to return to theaters, and this summer there is truly something for everyone. The season kicks off in May with Marvel's best movie yet, 'Captain America: Civil War,' while 'Finding Dory' will catch the family audience in June, a fresh, female-driven 'Ghostbusters' will attract comedy fans in July, and the 'Suicide Squad' is sure to generate a lot of love for the supervillains in August."
Thousands of Fandango moviegoers were surveyed and below are the top picks for the summer:
Most Anticipated Summer Action Movie:
1. "Captain America: Civil War" (May 6)
2. "Independence Day: Resurgence" (June 24)
3. "Jason Bourne" (July 29)
4. "X-Men: Apocalypse" (May 27)
5. "Suicide Squad" (August 5)
Most Anticipated Family Film of the Summer:
1. "Finding Dory" (June 17)
2. "The Secret Life of Pets" (July 8)
3. "Alice Through the Looking Glass" (May 27)
4. "Ice Age: Collision Course" (July 22)
5. "Teenage Mutant Ninja Turtles: Out of the Shadows" (June 3)
Most Anticipated Summer Comedy:
1. "Ghostbusters" (July 15)
2. "Central Intelligence" (June 17)
3. "Neighbors 2: Sorority Rising" (May 20)
4. "The Nice Guys" (May 20)
5. "Mike and Dave Need Wedding Dates" (July 8)