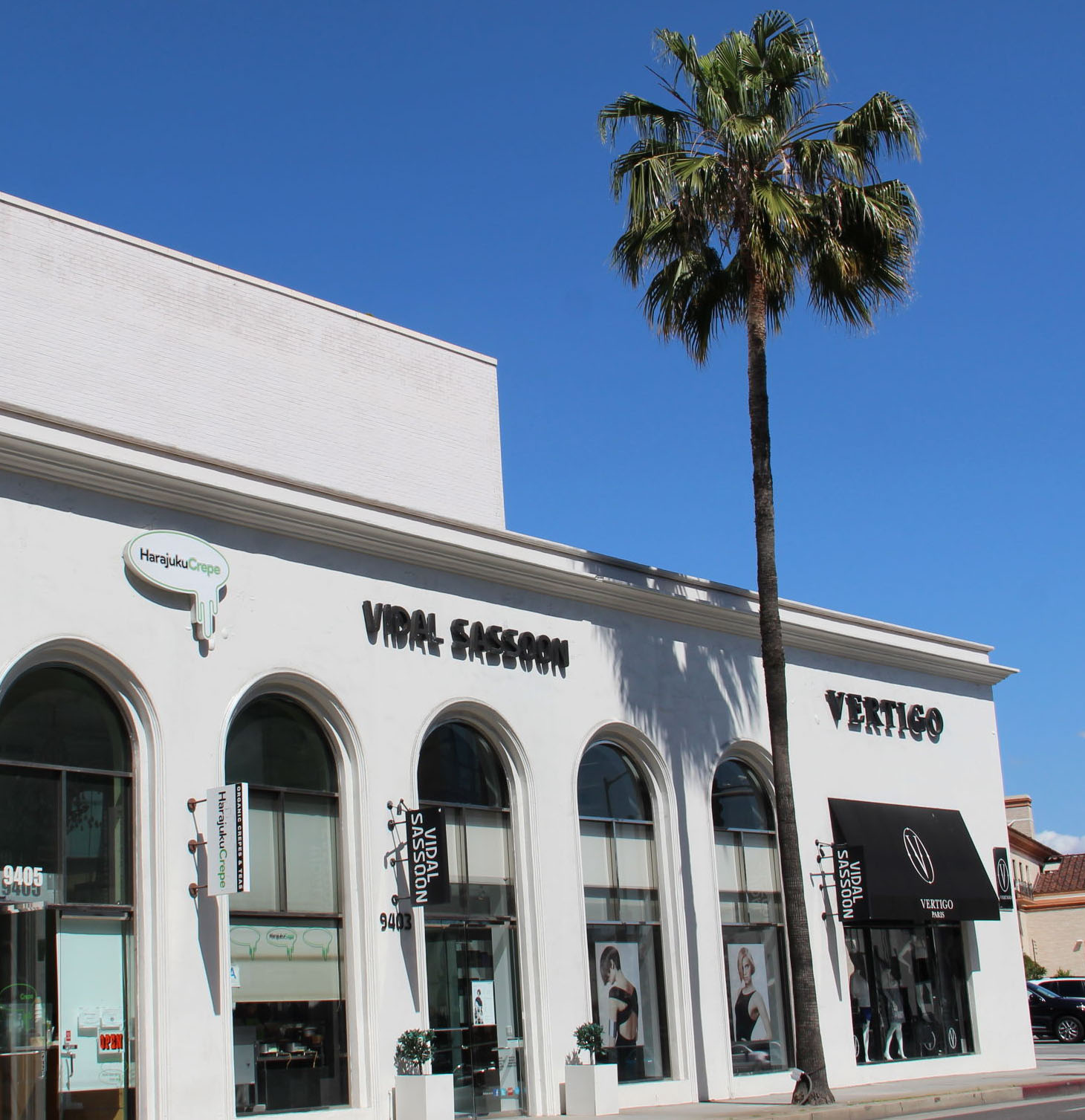 Sassoon Salon in Beverly Hills
As far as I'm concerned, hair has always been the foundation which defines the style of a person; from the cut, to the color, to the blow dry. It marks the personality of an individual; this is why having the right hairstylist is essential to our look.
As a journalist who writes about beauty, I try quite a few, some good, some less talented, and once in a while I stumble upon a star. I am a "fausse blonde," therefore I have to color my hair every 3 weeks. The thought of finding the proper colorist always puts me in a panic. I live in Los Angeles and fortunately, we have a lot of good stylists to choose from.
Recently re-introduced to Sassoon, I decided to go for it, putting myself in the hands of Dianne Degnan, color director and specialist at Sassoon. A native of Scotland, Dianne has been working with Sassoon for the past 16 years, first in Glasgow and London where she became a full time teacher at the Sassoon Academy joining their Creative Team. During that time, she travelled all over the world demonstrating her remarkable color abilities to her peers.
After six years at Sassoon Academy in Los Angeles, Dianne was offered the position of Assistant Color Director of the San Francisco Salon in August 2011. Then, in 2013 she relocated to LA and a year later, earned the coveted role of Color Director for the Beverly Hills Salon.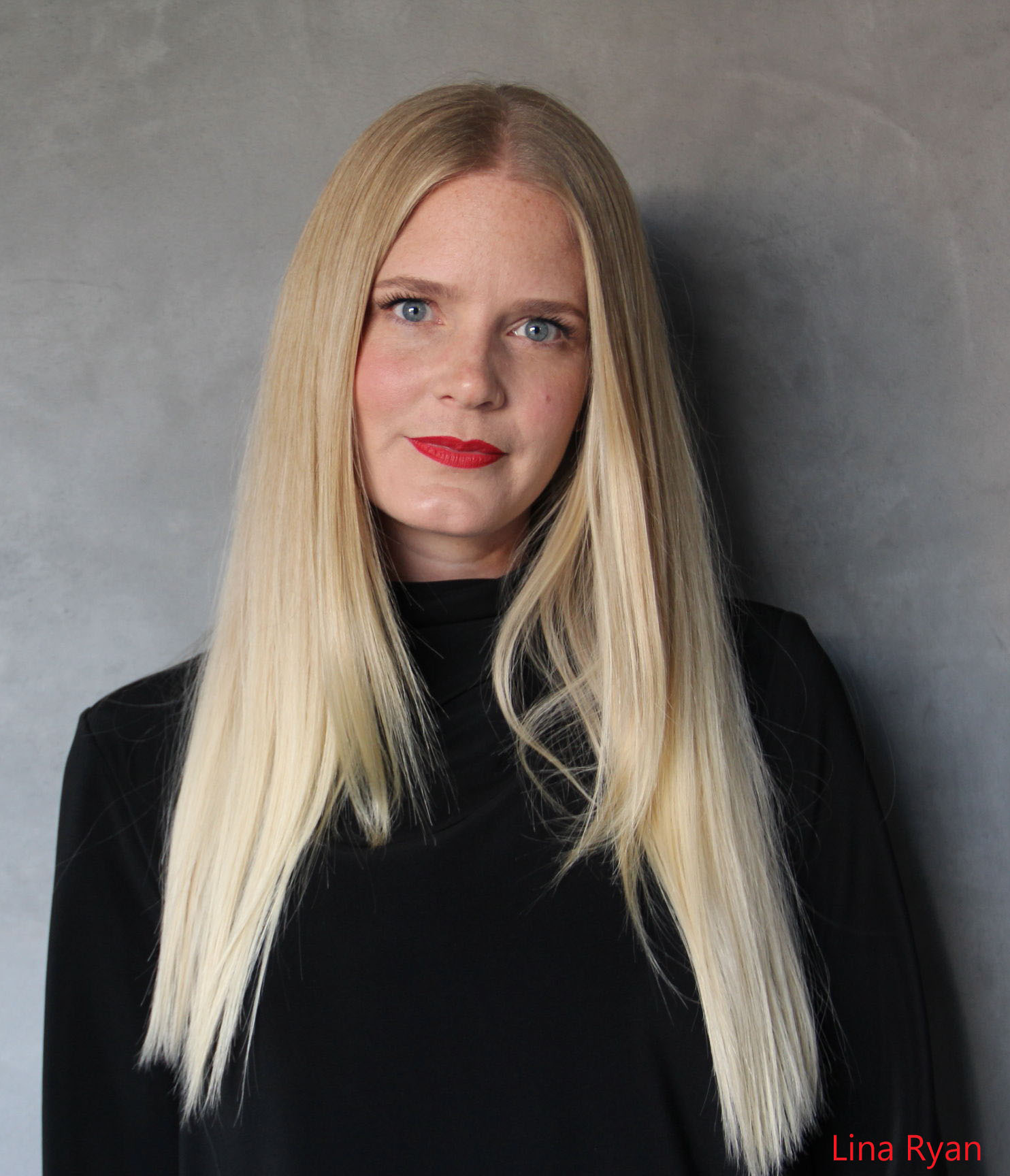 I immediately felt comfortable when I met Dianne, she was sure of herself and she certainly had the proper credentials and experience. That same day I met Lina Ryan who was originally discovered as a hair model by Sassoon Stylist in 2000.
"As a Sassoon hair model, I admired those on front lines of uncompromising creativity," Lina said. "Being surrounded by those pushing the boundaries of excellence inspired me to become a student and later a creative force in the hairdressing community."
In 2003, Lina enrolled at Sassoon Academy London and after, she began a career as a stylist. It did not take long before the Sassoon management singled out Lina for her gifts. She was quickly promoted to Assistant Creative Director at the early age of 27. Lina later transferred to Sassoon, Manchester as Creative Director and has recently relocated to Los Angeles to lead the Sassoon talent in Beverly Hills.
"Artistic, imaginative, and always a step ahead of trend, Lina is a dynamic hair professional and a real asset to the Beverly Hills Salon," says Mark Hayes, Sassoon International Creative Director. "Her commitment to excellence and collaboration never fails to impress."
I can attest to that myself. I sat down with Dianne and Lina to get the scoop on what's fresh at their salon.
What's new with Sassoon?
Lina: For me, Beverly Hills is new. I just moved from England. I was in London for 10 years, and then in Manchester for five. I've been in LA for six months now. I started in our training academy for the first five months. As of today, I've been in the salon since January. It's really nice to be back in the salon and working on clients; getting to know the team and the clientele.
Do you specialize in cutting?
Lina: Yes, I specialize in cutting, and Dianne specializes in coloring.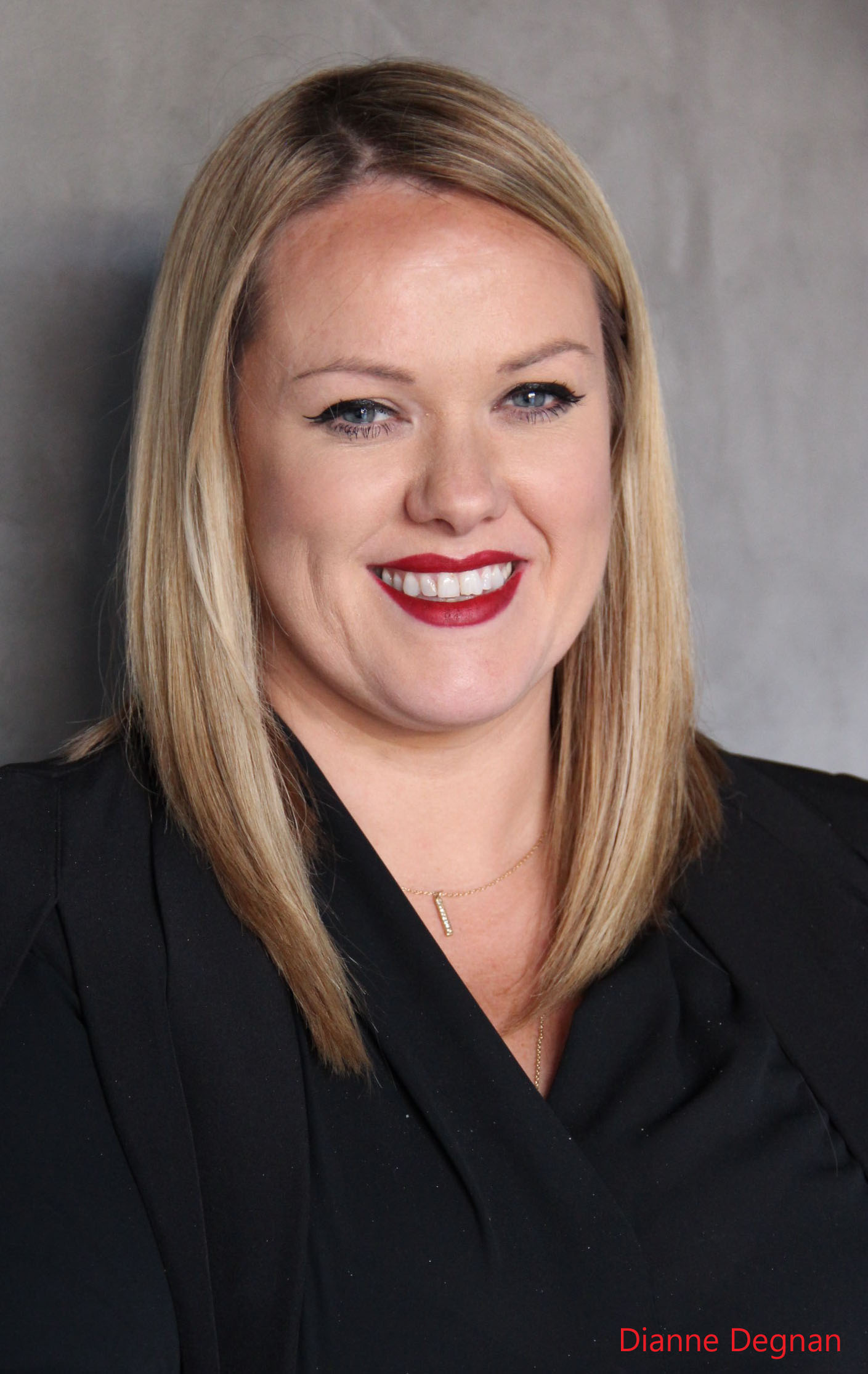 Dianne, where are you from?
Dianne: I'm from Scotland. I actually have been here for 11 years, although you could never tell, because this accent is not going anywhere. (laughs) It's stuck with me for life.
Sassoon was known for his bobs…In the 70s, he revolutionized the hair industry with his bob. A lot of people learned how to cut bobs from him.
Lina: That's part of what Sassoon is about: is sharing the knowledge with other people and having a strict way of training the people who work for us as well. And I think that's always going to be the same. That's never going to change, because I think that's what makes Sassoon.
How do you cut differently from him?
Dianne: We're still doing a lot of bobs, but obviously it's moved. It's moved with time to be more with the fashion that's going on at the moment.
What's going on at the moment?
Lina: We have a new salon collection that was just released called Torque. You still kind of see influences of the bob, but we use undercuts to create more texture, flatten down shapes, and have a new spin on the different kind of shapes from the 60s. We've always used undercuts in different ways throughout time, but more so now than before. I feel our clients are really kind of open to change and to see something different.
I honestly don't see much difference happening in hair. I would say since the 80s, I haven't really seen something, where I can say, "Wow, this marks this era."
Lina: Yeah, we were just discussing that as well.
Dianne: There's a lot of repetition. For us, we pride ourselves in our heritage. I would say that it all is a take on Sassoon's classic techniques, and I think that's always going to be a strong base for us. How we teach and everything — it all comes from how Vidal taught, and we've stayed very true to our heritage. But like Lina said, with the times, there has to be a slight adjustment. We release two collections a year, and they coincide with fashion weeks. There are different themes and philosophies behind it. But I think I would be lying if I ever said it strays too far away from it, because that is who we are.
What are the trends for color?
Dianne: For this season, color-wise, there are a lot of metallic tones and really kind of stepping away from block color panels, like a color here and then a color there. It's a lot more muted, with intelligent placement. We're working with cooler colors.
Not everyone can wear a color metallic. Blondes like warm colors.
Dianne: Because your hair just naturally produces the orange tone, you're fighting a losing battle. It's just going back to your classics again; to counteract orange, you have to use more of a blue tone. Violet cancels yellow. That's just the foundation of color. It's all about the total look as well. A big thing with the Torque collection that we were talking about is the total look. It was almost like using hair as an accessory.
What do you mean by the "total look"?
Dianne: The total look being the color complementing the haircut; the haircut complementing the face. We talked a little bit about contouring. Heavy make-up went mainstream since the Kardashians. There's also contouring the face with hair — that's a part of the total look. The total look is everything: the fashion, jewelry and hair — when it all complements each other.
Lina: It's not just a part of you, but it's part of the accessory and what you're wearing.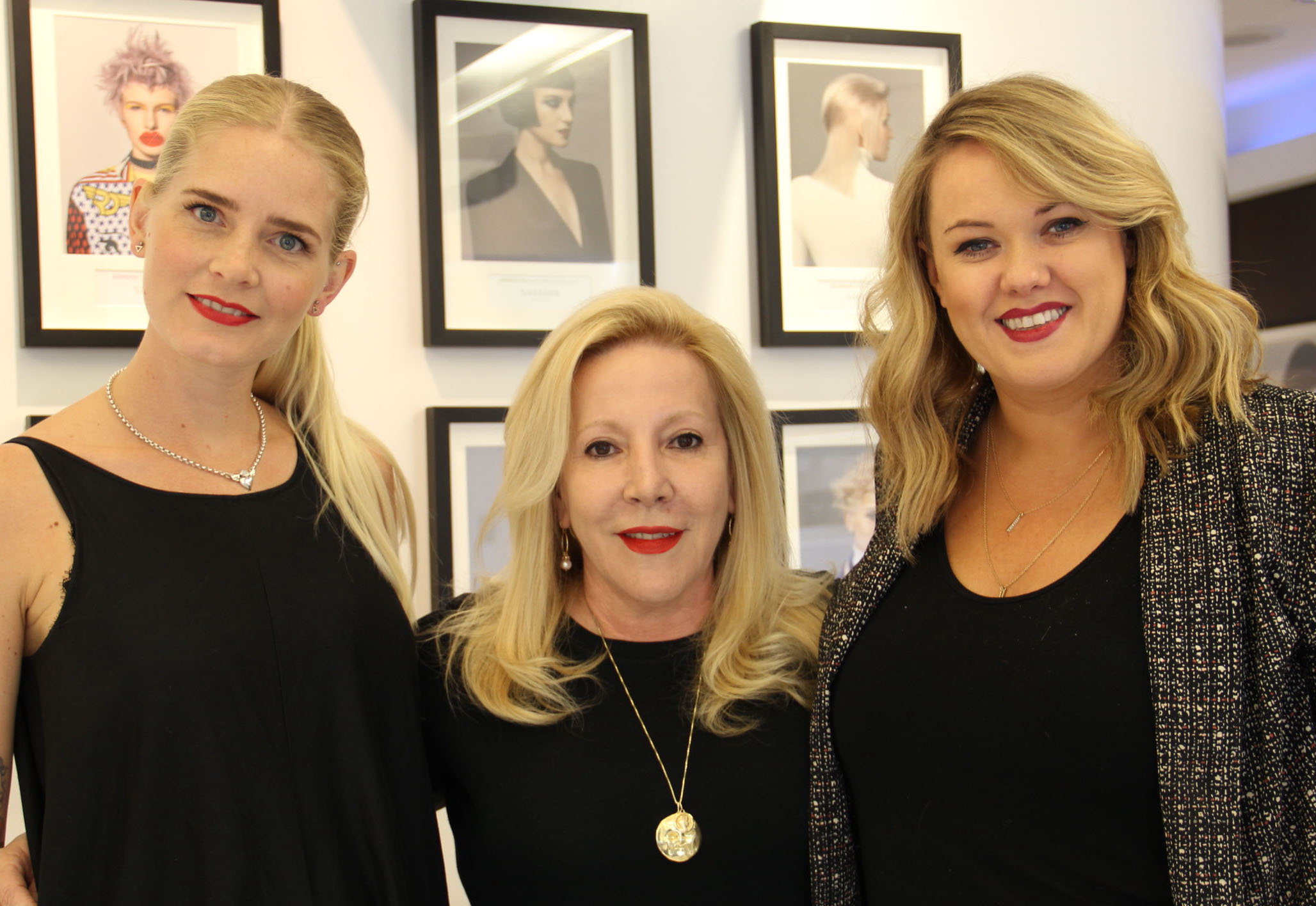 Lina Ryan, Michele Elyzabeth, Dianne Degnan
What's your clientele like right now, as a salon?
Lina: At the moment, I'm still building my clientele. As for us as a salon, Peggy Moffitt still comes to the salon. We still have all the ones that came when Sassoon first came to the states, and we have new, younger people coming in. But because of the area where we are, we have many people who are really into Sassoon. We get people traveling from very far away to come and see us.
Dianne: We have a lot of European clientele.
Do you have celebrity clients?
Dianne: I do a lot of celebrity clients. Outside work, I work with a big hair stylist named Peter Savic. We've worked together a lot on people like Christina Aguilera. During the release of her album "Bionic" we gave her a peachy kind of blonde; like a peachy, strawberry, rosy blonde. Katherine McPhee, when she went platinum blonde. It was basically after the whole American Idol thing. She was coming out with her first album and it was just to change her look up. Jacqueline Smith. Elle McPherson.
Do you still do some of these people now?
Dianne: I still work on some people. Calista Flockhart is my client.
Lina, for cutting, do you do celebrities as well?
Lina: In Manchester, there was the music scene. Johnny Marr from the Smiths. The guys from the Stone Roses. All of them were coming to Sassoon and I did their hair.
Lina, as the salon's creative director, what does that entail?
Lina: My job is to train all of our assistants and our staff. So whenever we have a new collection coming out, Dianne and I will do a demo for the team, then we do workshops with them so that the stylists get a chance to try out the new techniques and the colorists get the chance to try out the new colors. Part of the job is to deliver the new collections to the team. And every Monday I'm teaching our assistants until they're ready to be on the floor.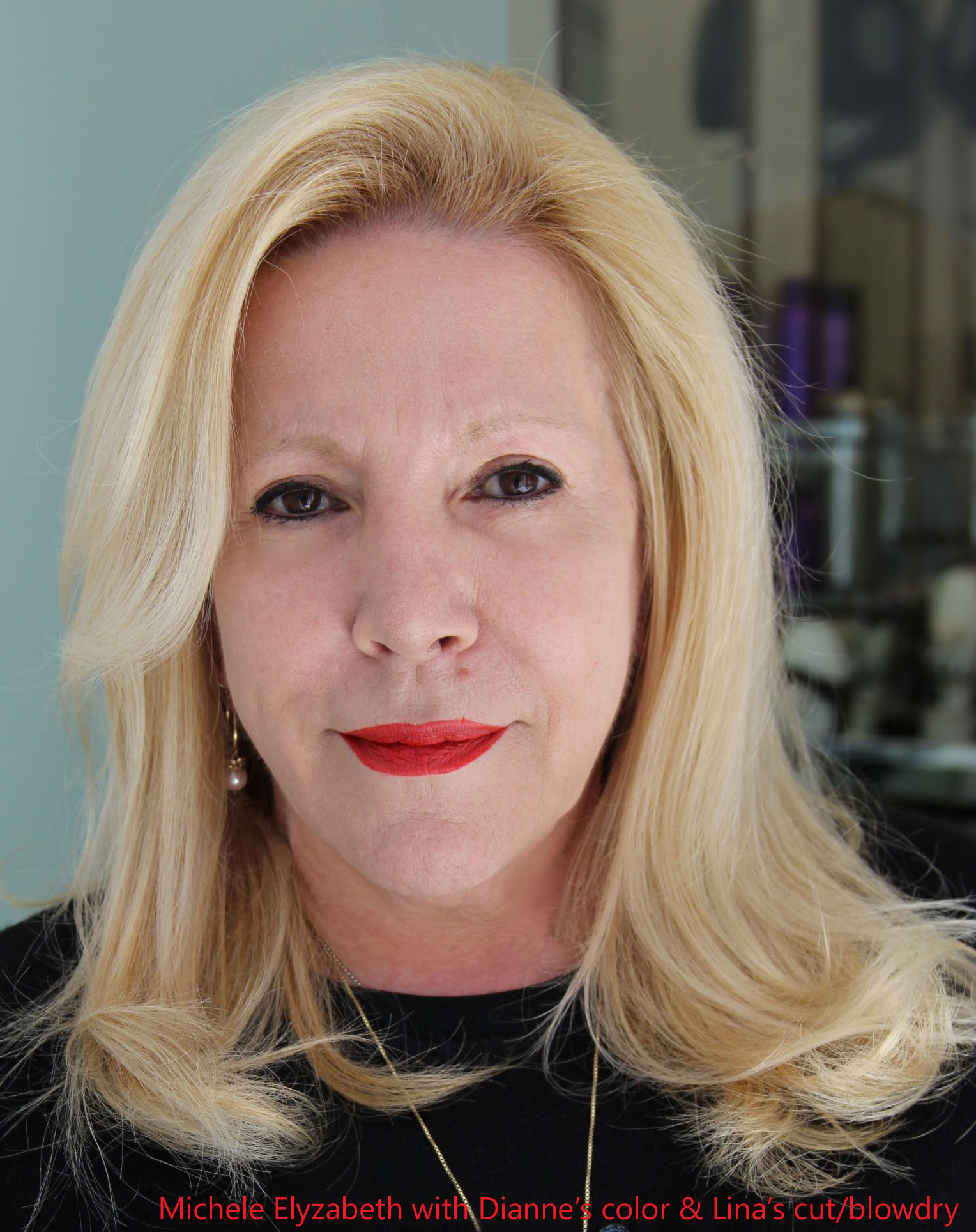 Do you guys really work as a team together?
Lina and Dianne: Yes.
Lina: Obviously we travel a lot as well, and teach hairdressers all over the country, all over the world. It's all about sharing our knowledge and training other people as well. I think what Sassoon always has done is in ways very brave because we're always training people and always sharing what we know, and these people eventually become our competitors.
What products would you recommend for hair care, after color and shampoo and conditioner?
Lina: We use a lot of Kerastase. They're great products because they're tailored to certain conditions or problems with hair, so you can always find something that's right for that particular hair.
As the creative director, what else do you do?
Dianne: You also know who is very influenced by Sassoon and you can see that 100%. Lina and I do a lot of tradeshows; we're on stage a lot. We do a lot of education. And even at the tradeshows, you can tell the companies that kind of have been taught about Vidal or look at Vidal as inspiration.
How can you define Vidal Sassoon as a stylist?
Dianne: He took ladies to more wash-and-wear hair.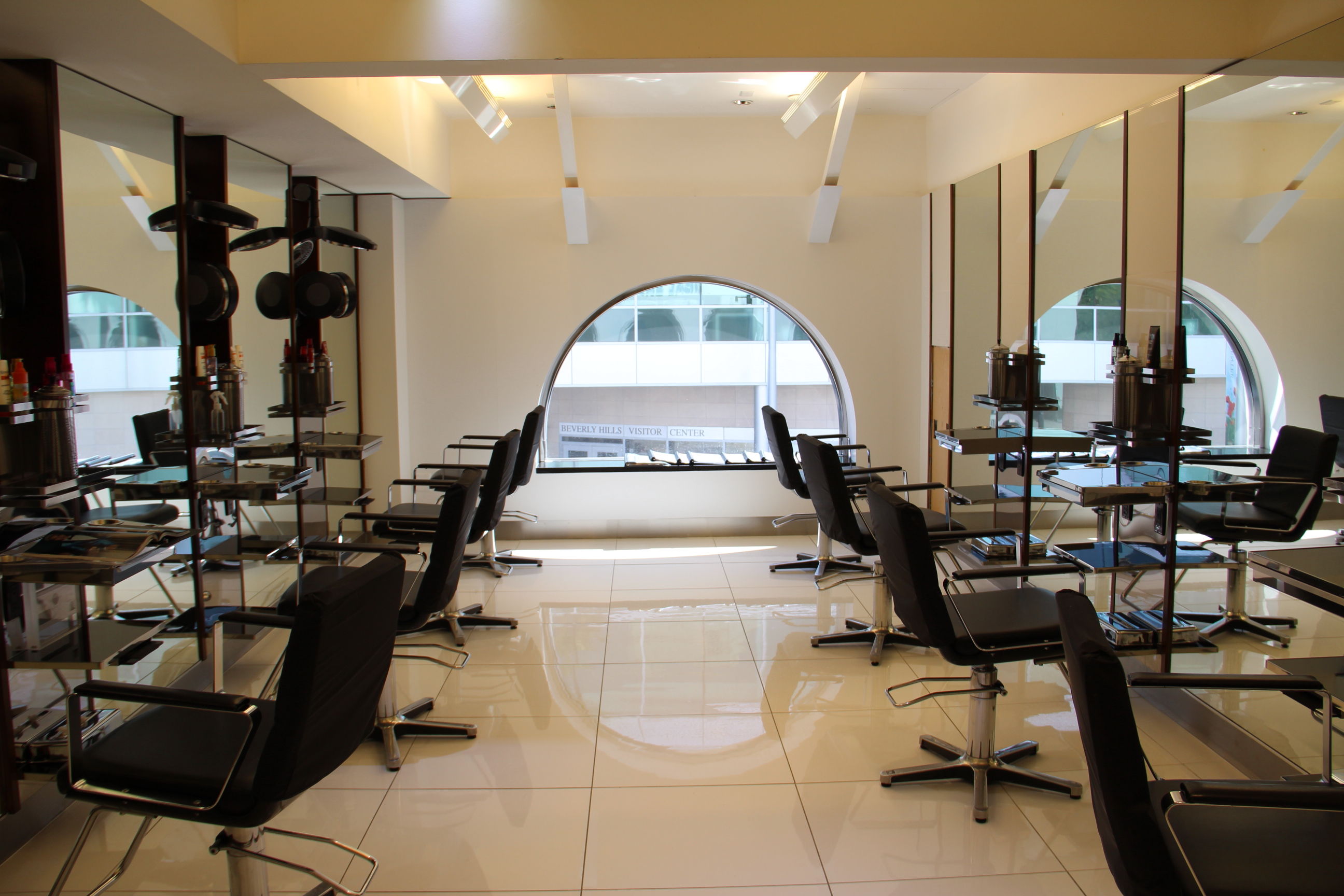 Now that everything had been said, it was time to go into action. The next time, I met my new friends at their place of business. I have to say, from the moment I walked through the door, I liked the ambiance. It felt very European to me. It was comfortable, extremely clean and modern, yet it had soul. The first floor is reserved for cuts and blow dry, while the second floor is where the magic of color takes place. The décor is a mix of white and black colors with wooden accents.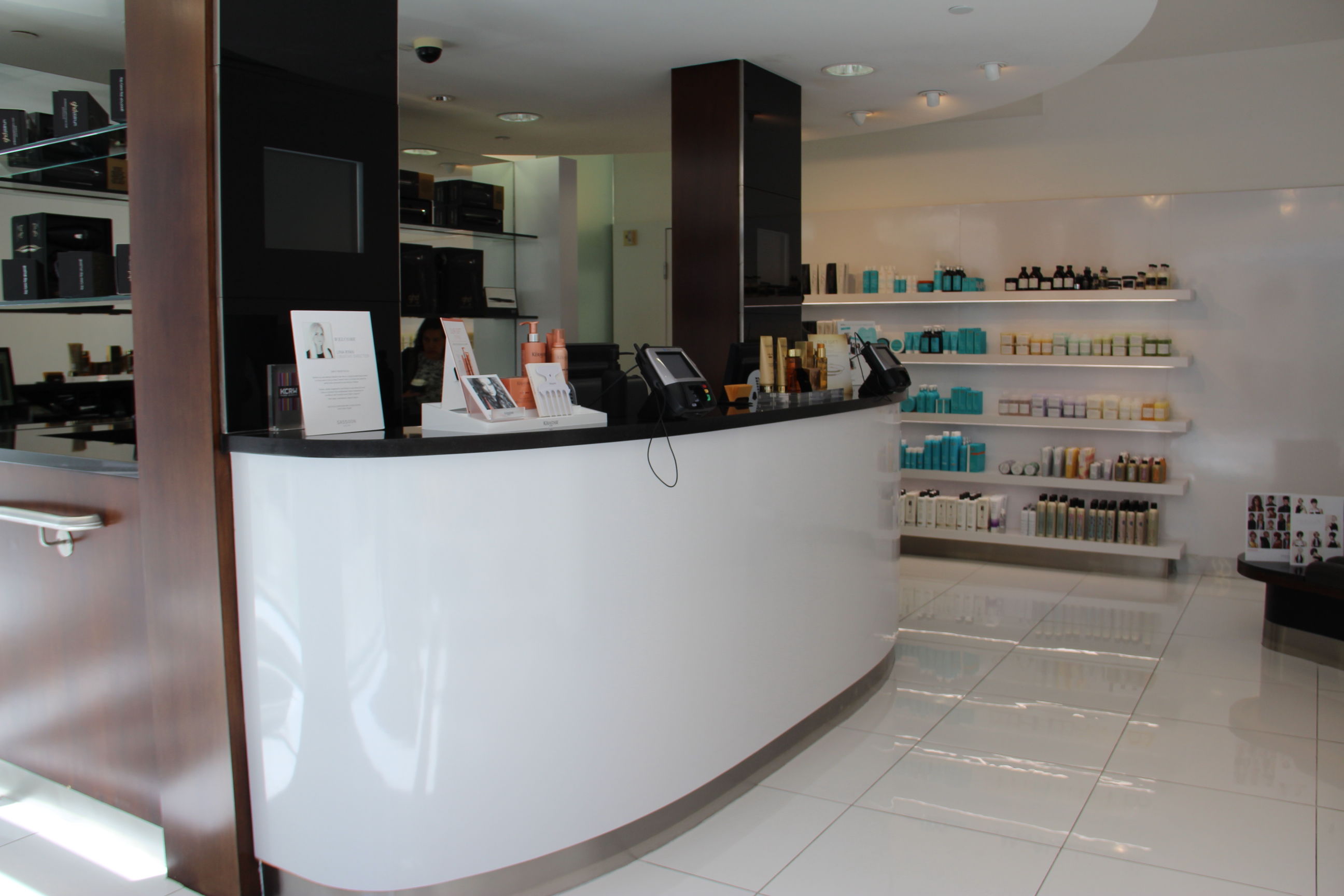 The operators are attractive, with style and personality, something you do not see a lot in other places. As for my color, cut and blow dry it turned out to be very satisfying. I love the fact that Dianne was able to give me a blond that was not orangey or yellow. As for my cut, I learned that a good cut needs to be a bit longer on each side, even if you want it straight in the back. If you want to know why, just ask Lina. I was very happy with the end result and I do recommend that you pay a visit to Dianne and Lina at the famous Sassoon of Beverly Hills. You will not regret it.
To make your appointment, Click Here.