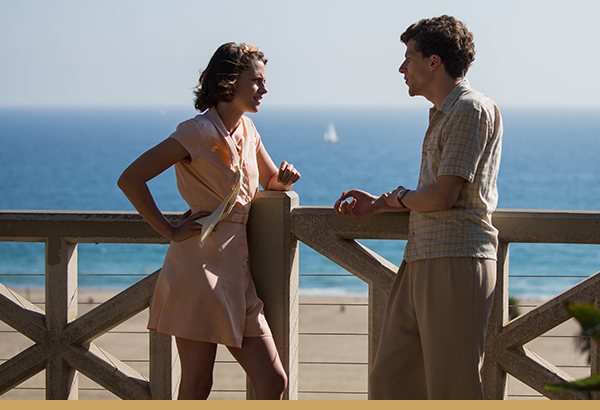 It's official, The 69th Festival International du Film de Cannes will launch with a screening of Woody Allen's new film, Café Society, on Wednesday, May 11th, 2016 in the Palais des Festivals' Grand Théâtre Lumière as an Official Selection Out of Competition title.
This is a record-breaking coup for the New York director who has already opened the Festival twice, in 2002 with Hollywood Ending, and again in 2011 with Midnight in Paris.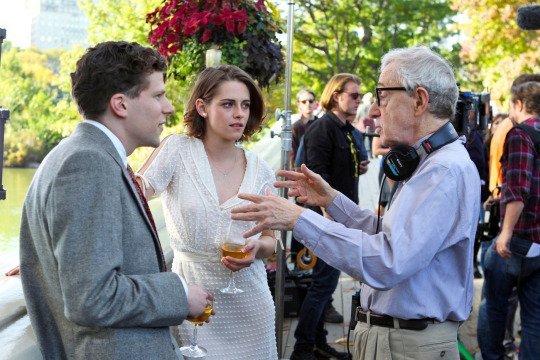 The film tells the story of a young man who arrives in Hollywood during the 1930s hoping to work in the film industry, falls in love, and finds himself swept up in the vibrant café society that defined the spirit of the age.
Café Society features Kristen Stewart and Jesse Eisenberg alongside a stellar cast of acclaimed actors including Blake Lively, Parker Posey and Steve Carell. Stewart climbed the Red Carpet Steps at Cannes in 2012 for On the Road by Walter Salles and then in 2014 for Olivier Assayas's Clouds of Sils Maria, which earned her a César. Jesse Eisenberg starred in Louder than Bombs by Joachim Trier, In Competition last year.
Woody Allen also joined forces with Vittorio Storaro for the film. The eminent director of photography was a member of the Feature Film jury in 1991 and is a three-time Oscar winner for Apocalypse Now by Francis Ford Coppola in 1980, Reds by Warren Beatty in 1982, and The Last Emperor by Bernardo Bertolucci in 1988.