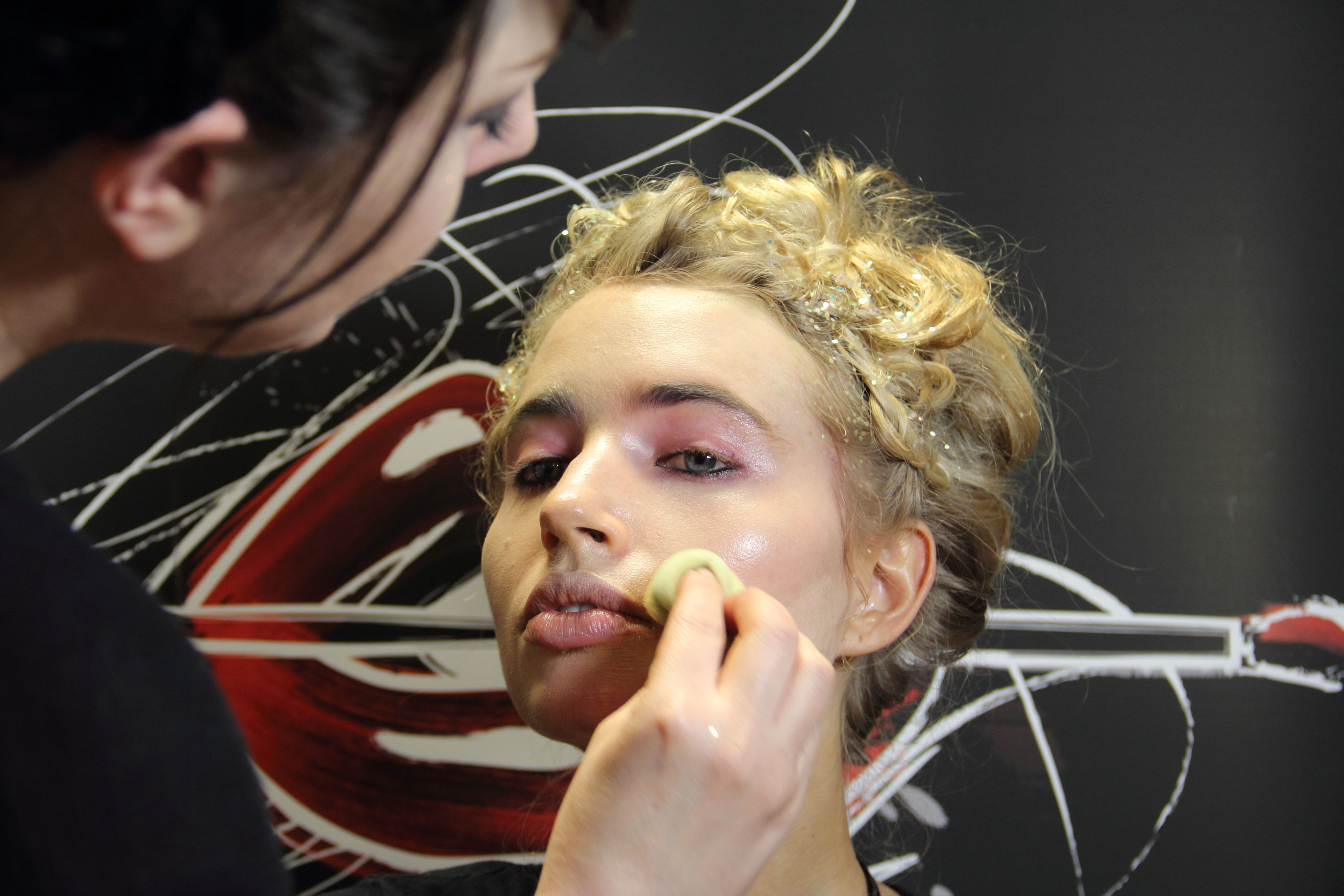 Here comes the beauty takeover! The Makeup Show is hitting LA once again with a celebrity—studded lineup of their esteemed keynote series… and even some of LATF USA's #HollywoodBeautyAwards nominees! The Makeup Show Keynote and Business Forum, one of the most highly anticipated events of this year's The Makeup Show LA will highlight a range of topics covering themes such as innovation, diversity and signature celebrity style.
Mark your makeup calendars: Saturday, March 19, 2016 from 9am to 6pm and on Sunday, March 20, 2016 from 9am to 5pm at California Market Center, 110 E. 9th Street, LA.
Iconic speakers at this year's keynotes will include:
Saturday, March 19 Charlie Green – Making Impact: Makeup and More – 10:30AM—11:30AM | With celebrity clientele such as Courtney Love, Martha Stewart, Angelina Jolie, Salma Hayek, Penelope Cruz and Heidi Klum, Adriana Lima and Gisele Bunchen, Charlie Green has been one of the most influential artists in the industry for nearly 20 years. In this keynote she will give a first—hand glimpse into the signature style that helped her make her mark, including secrets that have kept her working with the top photographers, models, and magazines in the business.
Scott Barnes– The Signature Style of a Celebrity Artist – 12:00PM—1:30PM |One of the most celebrated and sought after makeup artists in the industry, Scott Barnes will share his insight into working in the celebrity and editorial world, offer expert advice on how to bring your makeup to an editorial level in every application and lets you know how to find your own footing in this ever—changing business. Scott will also demonstrate the signature style and skills that have positioned him as the celebrity artist he is today.
Kat Von D, Hosted by James Vincent – Living In Color – 2:00PM—3:00PM | Artist, television personality and entrepreneur Kat Von D has been breaking down barriers in tough industries her entire career. As a tattooist she managed to not only make a name for herself in the male dominated world of professional ink but has managed to establish herself as a master celebrated by many. Her commitment to individuality and her spirt of independence paired with an eye for color and detail and her dedication and drive make her the ideal woman to build a beauty brand poised to take over the makeup industry and the world. In this first time keynote at The Makeup Show, Kat takes to the stage joined by Erik Soto, Global Makeup Artist for Kat Von D Beauty to share the story behind her eponymous makeup line. Listen in as Kat offers insight into how she has made a name for herself by staying true to her own beliefs and lets you in on the her secrets to success. Gain an understanding on what separates the brand in this crowded beauty market and be inspired to find your own path to individual success.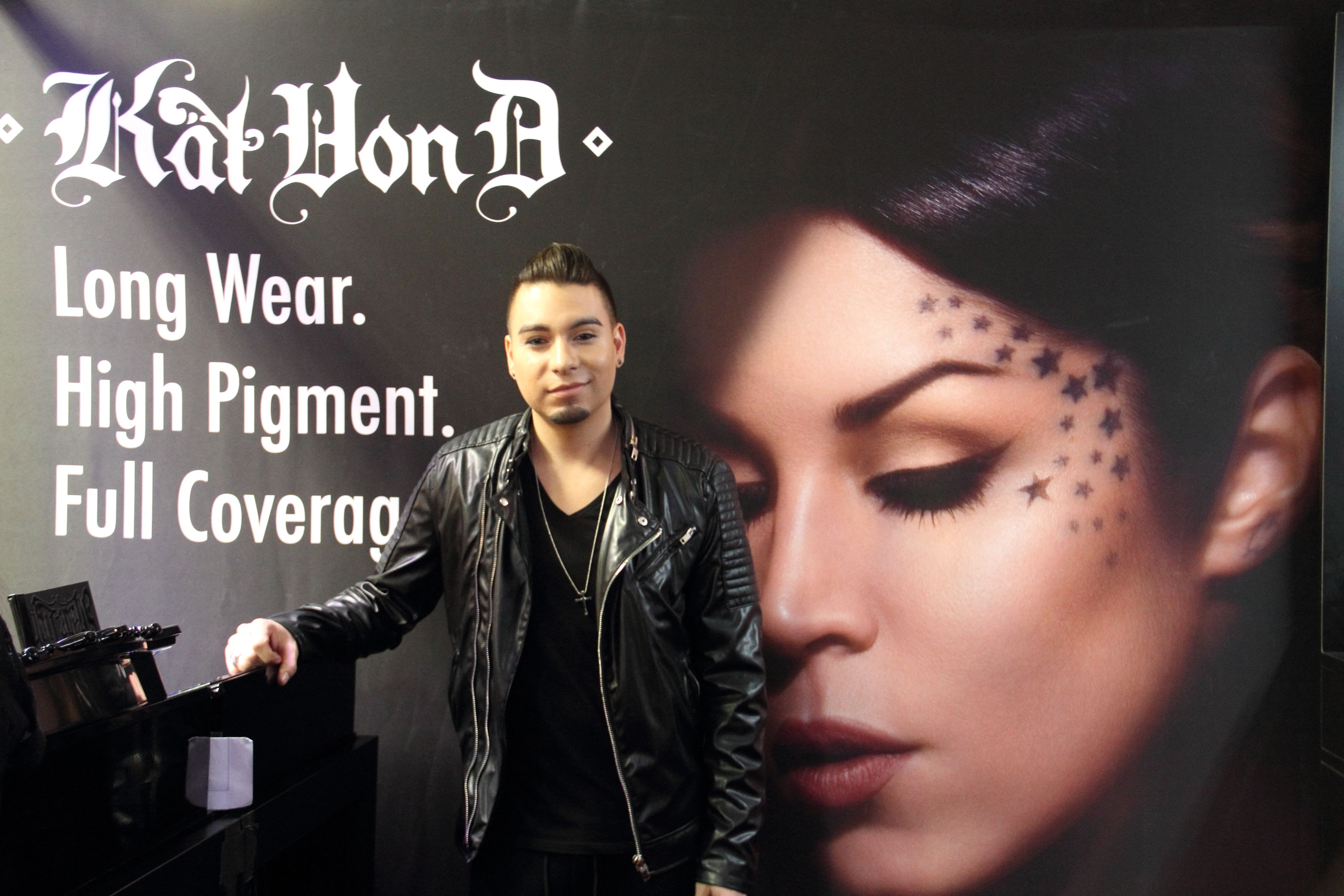 Susan Cabral—Ebert, Christina Smith, Eugenia Weston, Melanie Levitt, Hosted by James Vincent – Union Strong: Women in Television and Film – 3:30PM—4:30PM | In this panel discussion, President of The Make—Up Artists and Hair Stylists Guild, IATSE Local 706, Susan Cabral— Ebert has helped us put together a panel of some of the very first women that were inducted into the union and have gone on to become our industry's most influential artists. Our panelists include Emmy and Academy Award nominees and winners and designers and department heads from some of the most iconic TV and film moments. They will discuss their individual careers, iconic accomplishments and challenges still faced specifically by female artists in all areas of the industry today. These artists who can still be found on some of the most famous sets in the world will offer advice on what you can do to be part of today's union and guide you to build a career in any area of the industry.
Sunday, March 20
Jamie Greenberg -Changing the Game: A New Movement in Makeup, Sponsored by Temptu PRO – 10:00AM—11:30AM | With magazine editorials for magazines including Allure, Elle, Lucky, Harper's Bazaar and L'Uomo and Vogue,under her belt and a client list that includes Kaley Cuoco, Rashida Jones, Anna Faris, ,Lizzy Caplan, Elisabeth Moss and Jordana Brewster, Jamie represents the modern artist with ingenuity and integrity. In this keynote Jamie will demonstrate the technique that has made her one of the most sought after artists in Hollywood while introducing  the all—new TEMPTUair. This first—ever cordless makeup device addresses multiple beauty needs replacing brushes, sponges and other set must haves.
Nick Lujan, Ruby Polanco and Lori Taylor, Hosted by James Vincent — The Skin That I'm In: Diversity in Artistry and Application – 12:00PM— 1:00PM | In this age of social media marketing and overwhelming amounts of information inundating us constantly the idea that the needs of our artists and clients of color are not being met seems impossible. In this first time panel our Director of Education and Artist Relations James Vincent invites a diverse panel of brand owners, artists and beauty insiders to join him on stage to discuss this hotly debated topic and explore what we can do as a community to become one of inclusion. We will discuss favorite products, personal viewpoints and share information and opinions on the importance of breaking race barriers in our artistry and industry.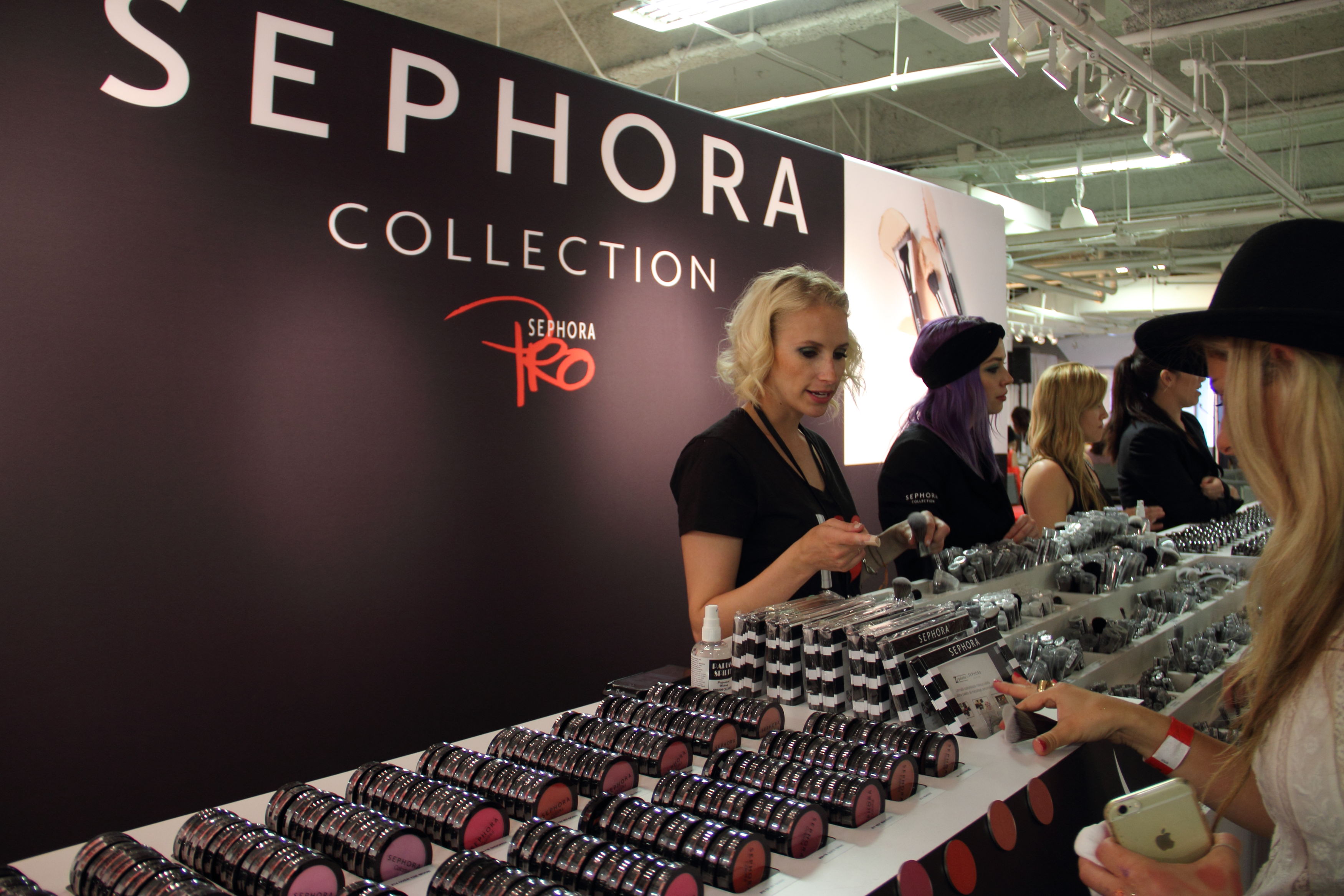 Donald Simrock, Madeline Leonard, and Taylor Babaian, Hosted by Michael DeVellis -Our Industry Today – 1:30PM—2:30PM | In this new keynote program presented by The Powder Group, you will hear from a selection of top industry leaders as they discuss the ways that the pro makeup industry has evolved and what we can expect next from this dynamic and ever changing field. Hosted by On Makeup Magazine and TPG founder, Michael DeVellis who will lead a panel of industry leaders including Donald Simrock, Celebrity Artist and Creative Director for VVV Magazine, Madeline Leonard, Director/Owner Cloutier Remix, and Celebrity Makeup Artist and Author, Taylor Babaian through a discussion of pertinent issues that artists face today. With advances in technology, the influence of social media, more makeup artists entering the industry than ever before, adaptability and an understanding how to navigate your way through a career in makeup are more important than ever before. Today's clients are looking for more from today's pro, and this session will help you understand how to be all you can be so that you can build your most successful career ever. This must—attend event will provide you the understanding of what you need to be prepared for and what you can leave behind, and set you up for your most successful career ever.
Kathy Jeung – Artistry and Innovation, Sponsored by NARS Cosmetics– 3:00PM—4:30PM | With editorial work featured in publications including Marie Claire, W, Harper's Bazaar, and Vogue and numerous music videos for artists ranging from Rita Ora, Pink, Gwen Stefani to 30 Seconds to Mars and David Bowie, Kathy has developed a reputation for innovation and an understanding for working with photographers and clients that are also changing the game. In this first time keynote Kathy will share her story and show you her secrets for unforgettable makeup every time.
For a complete schedule of Keynote Speakers as well as a list of participating brands, schedule of events and prices, please visit www.themakeupshow.com.