New shows galore this Spring season… Here's what you should look out for to fill the DVR: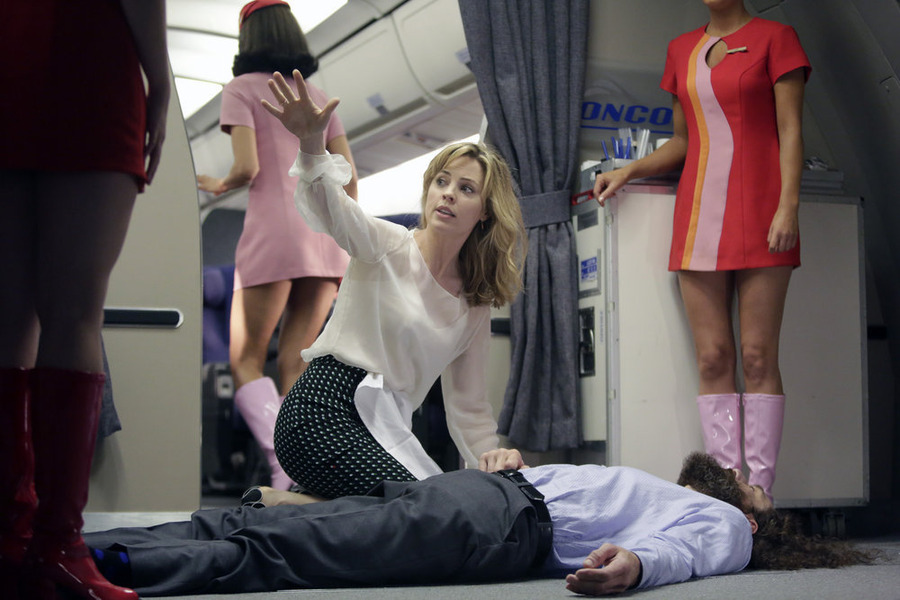 NBC's Heartbeat is loosely inspired by the real life and achievements of heart surgeon Dr. Kathy Magliato. This unique character-driven medical drama follows Dr. Alex Panttiere (Melissa George, "The Slap"), an outspoken world-renowned heart transplant surgeon and one of the few women in her field. Stubborn and fearless, Alex always operates on her own terms. She revels in a racy personal life that's a full-time job in itself, manages the daily demands of skeptical faculty and dutiful interns, and pushes the boundaries of medical science to impressive new heights.
Wednesdays at 8 p.m. ET/PT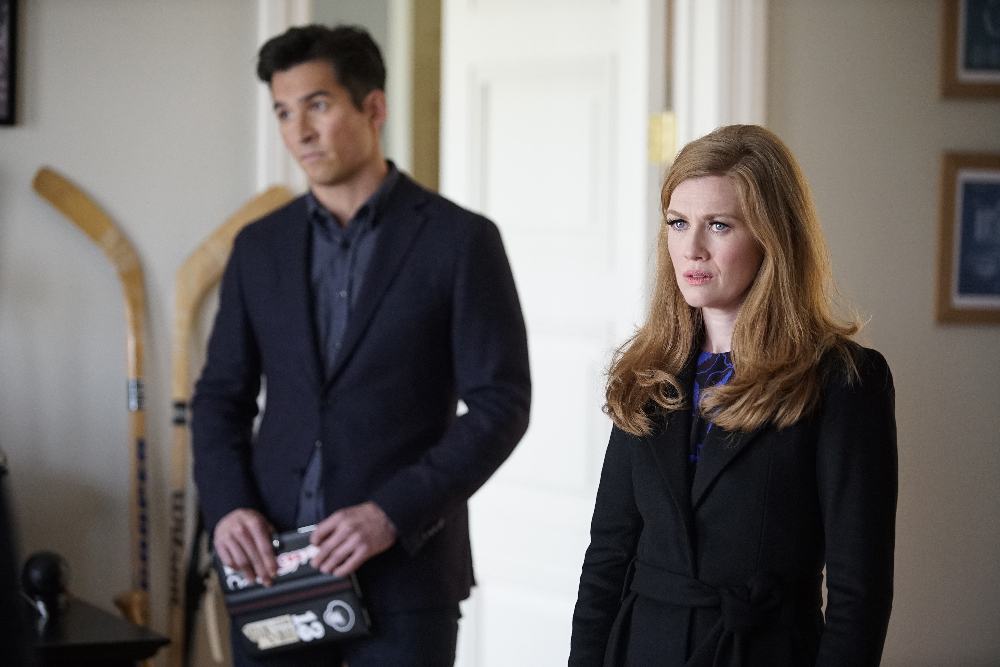 ABC's The Catch from the producers of "Scandal," "Greys Anatomy" and "How to Get Away with Murder."
Alice Vaughan (Mireille Enos) is LA's top private investigator — and the one woman you don't want to mess with. But when her fiancé (Peter Krause) cons her out of millions and disappears, Alice goes on a private mission for payback. No matter where it leads or the secrets she must keep along the way, Alice will stop at nothing to catch her man.
Thursdays at 10:00-11:00 p.m. EDT
ABC's The Family is will fill the void for 'Secret & Lies' fans. The mayor (Joan Allen) of a fictional town in California has her campaign for governor upended when her son who was presumed dead for 12 years shows up unannounced. But is he really her son, or is he an impostor? Hopefully this political drama will answer that question! Alison Pill, Zach Gilford and Rupert Graves also star.
Sundays at 9:00 PM
ABC's Of Kings and Prophets is 1,000 years before the birth of Christ. Of Kings and Prophets is a biblical tale told through the eyes of a king (Ray Winstone), a prophet (Mohammad Bakri) and a young shepherd (Olly Rix) whose paths collide when the first king of the Israelites (Winstone) struggles to unify the 12 tribes and defend his fledgling nation against savage enemy attacks.
Tuesday's at 10:00PM
NBC's Game of Silence
David Lyons (Revolution), Michael Raymond-James (Terriers), Larenz Tate (Rush) and Derek Phillips (Friday Night Lights) star as childhood friends bonded together by a 25-year-old secret in this new drama. When their shared past resurfaces (a past that includes a nine-month stint in juvenile detention for a well-intention act of heroism that went wrong), they must band together to get justice, as well as revenge on those who wronged them. Claire van der Boom, Bre Blair and Demetrius Grosse also star.
Thursday, Apr. 7 at 10:00 PM
CBS's Rush Hour
Based on the Chris Tucker-Jackie Chan film trilogy, the drama features a stoic, by-the-book Hong Kong police officer (Jon Foo) who is forced to work with a cocky African-American LAPD officer (Justin Hires). Cougar Town's Bill Lawrence and Blake McCormick will executive-produce the series, which also stars Aimee Garcia and Wendie Malick.
Thursday, Mar. 31 at 10:00 PM
AMC's The Night Manager is an adaptation of John le Carré's 1993 novel of the same name. The show stars Tom Hiddleston as an intelligence operative who must resort to shady ways as he infiltrates the inner circle of a lethal arms dealer (Hugh Laurie). The six-part series will get a head start in the U.K. before it airs in the U.S.
Tuesday, Apr. 19 at 10:00 PM
Hulu's The Path from executive producer Jason Katims (Friday Night Lights, Parenthood). A drama about a controversial faith-based movement and the people who preach it, live it and eventually come to distrust it. Hannibal's Hugh Dancy stars as the movement's unofficial leader Cal Roberts, while Aaron Paul returns to live-action TV for the first time since Breaking Bad as Eddie, a married man who begins to doubt everything he's been told. Michelle Monaghan (True Detective) stars as Eddie's wife Sarah and Rockmund Dunbar (Sons of Anarchy) plays a detective looking into the movement/cult.
Wednesdays, stream anytime!
Netflix's Flaked
Set in the beautiful but definitely weird city of Venice, Calif., Flaked is the story of Will Arnett's Chip, a self-appointed "guru" who falls for his best friend's crush. Eventually, his tangled web of half-truths and semi-bullsh– will begin to unravel as he tries to stay ahead of his lies and maintain his sobriety in this eight-episode series.
Fridays, stream anytime!