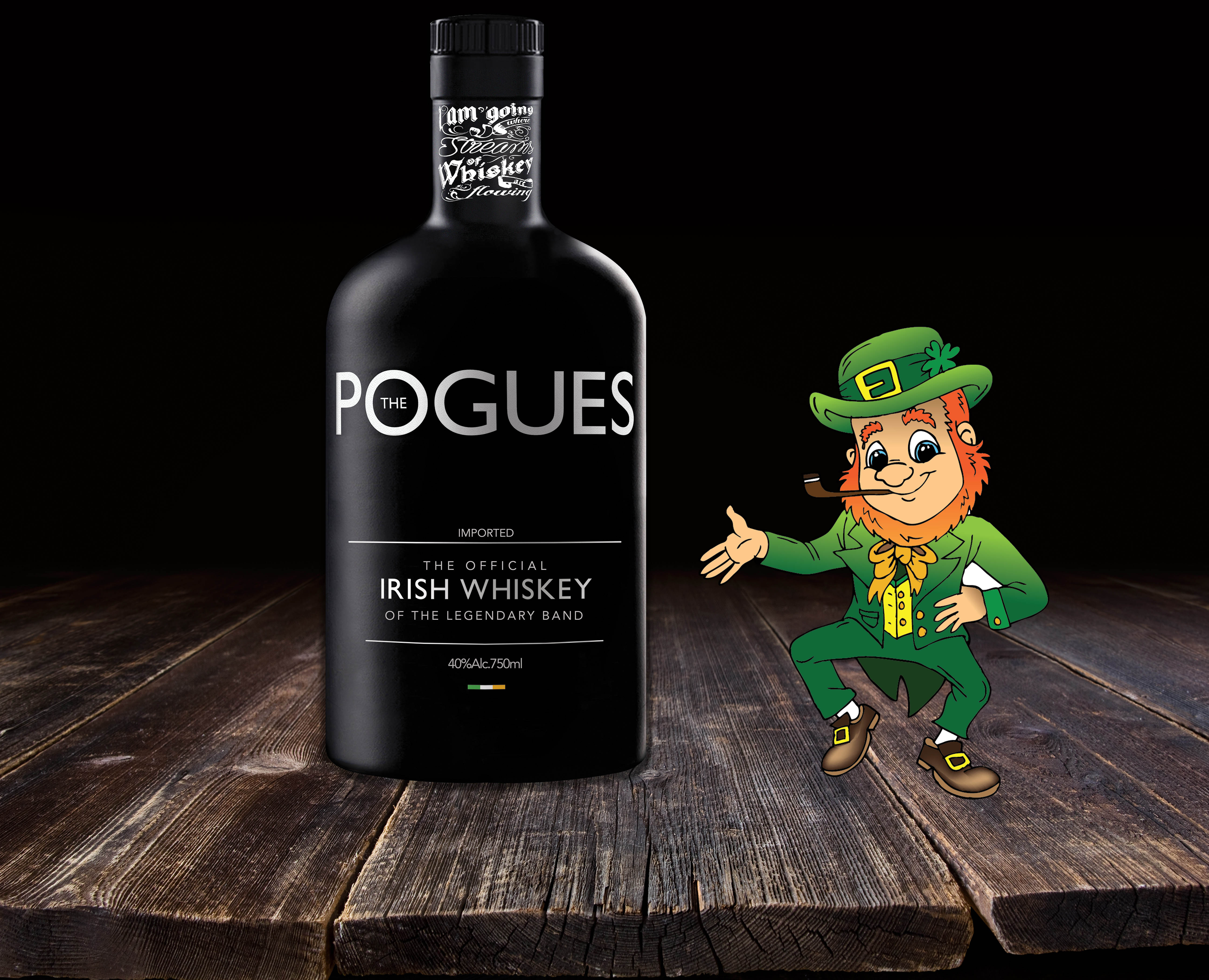 In the U.S. on St. Patrick's Day, we parade around all dressed in green… usually drinking more than usual on a weeknight.
This St. Patty's Day, LATF discovered the perfect Irish Whiskey for your evening of celebration… The Pogues Irish Whiskey.
That's right.. it's a Whiskey from the groundbreaking Celtic punk band, The Pogues. So you can drink and dance to their music at the same time!
The spirit is crafted at one of Ireland's last-standing independent distilleries, starting with pristine spring water from the remote River Ilen. This warmly aromatic whiskey carries fragrances of malts and cracked nuts, and has a sweet, smooth – yet intense – flavor, and a remarkably clean finish.
The West Cork Distillers' team of Master Blenders for The Pogues Irish Whiskey have an impressive 80 years of collective whiskey-making experience. In 2014, they received Whisky Magazine's Lifetime Achievement Award
Here are the drink's details:
Artisanal Irish Whiskey blended from 50% 10-year single malt and 50% 5-to-7-year grain
One of the highest malt contents of any Irish blended whiskey currently produced.
Crafted at West Cork Distillers, one of two remaining 100% independently owned and operated distilleries in Ireland and
the only distillery to malt its own Irish-grown barley.
Prepared with fresh spring water from the Ilen River.
40% ABV; Price: $39.99 750mL SRP
So grab your lucky charms and pick up a bottle for 2016 St. Patrick's Day!