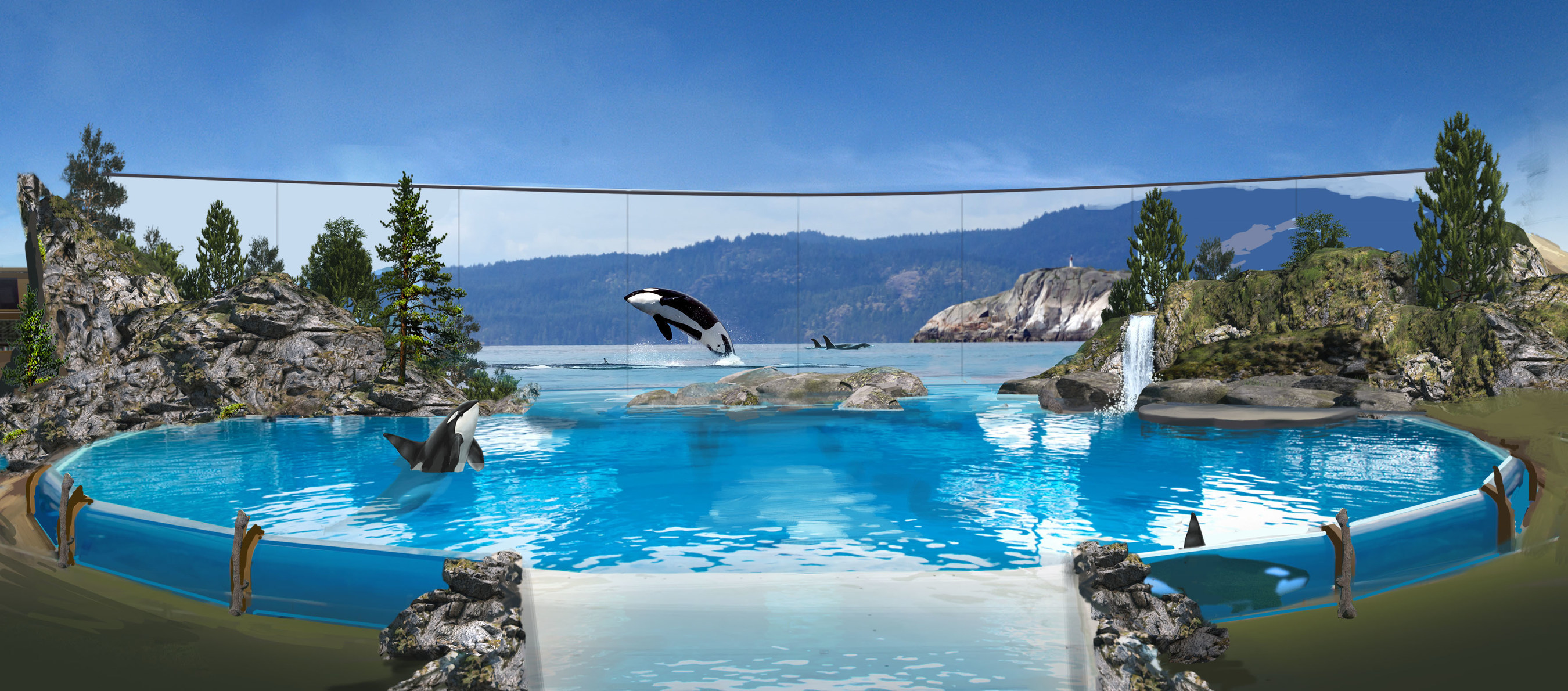 When the CNN documentary, "Blackfish" was released, animal advocates and social media marched against SeaWorld. Hate messages and posts against the waterpark blamed SeaWorld for the mistreatment of whales.
Now the famous park has announced that the killer whales – or orcas – currently in the company's care will be the last generation of orcas at SeaWorld. The company will end all orca breeding as of today.
According to the company's statement, they will introduce new, inspiring, natural orca encounters, rather than theatrical shows, as part of its ongoing commitment to education, marine science research, and rescue of marine animals. These programs will focus on orca enrichment, exercise, and overall health. This change will start in its San Diego park next year, followed by San Antonio and then Orlando in 2019.
SeaWorld also announced today a broad new partnership with the Humane Society of the United States (HSUS) to protect our oceans and the animals that call them home. The company is committing to educating its more than 20 million annual visitors on animal welfare and conservation issues through interpretative programs at the parks and expanded advocacy for wild whales, seals, and other marine creatures.
"SeaWorld has introduced more than 400 million guests to orcas, and we are proud of our part in contributing to the human understanding of these animals," said Joel Manby, President and Chief Executive Officer of SeaWorld Entertainment, Inc. "As society's understanding of orcas continues to change, SeaWorld is changing with it. By making this the last generation of orcas in our care and reimagining how guests will encounter these beautiful animals, we are fulfilling our mission of providing visitors to our parks with experiences that matter."
"SeaWorld's commitment to end breeding of orcas is a long-held goal of many animal advocacy organizations, and we commend the company for making this game-changing commitment," said Wayne Pacelle, President and CEO of HSUS. "Today we turn a corner, working together to achieve solutions on a wide set of animal issues including sunsetting the use of orcas at existing facilities; maximizing SeaWorld's focus on rescue, rehabilitation and advocacy for marine mammals in the wild; and sourcing food for animals and customers from humane and sustainable sources, including cage-free eggs and crate-free pork."
The current population of orcas at SeaWorld – including one orca, Takara, that became pregnant last year – will live out their lives at the company's park habitats, where they will continue to receive the highest-quality care based on the latest advances in marine veterinary medicine, science, and zoological best practices. Guests will be able to observe these orcas through the new educational encounters and in viewing areas within the existing habitats.
SeaWorld reaffirms its commitment not to collect marine mammals from the wild. It has not collected an orca from the wild in nearly 40 years, and the orcas at SeaWorld were either born there or have spent almost their entire lives in human care. These orcas could not survive in oceans that include environmental concerns such as pollution and other man-made threats.