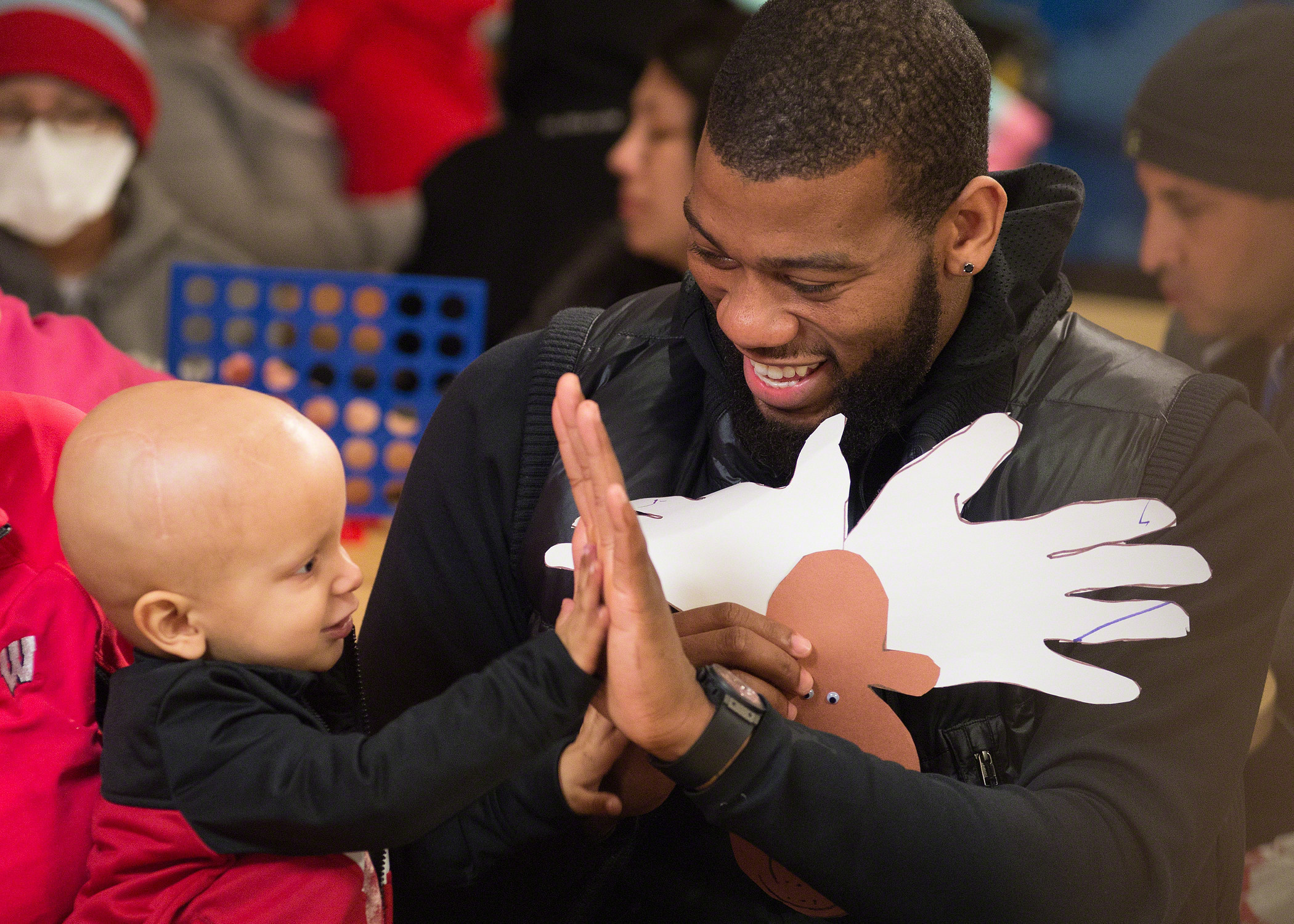 St. Jude Children's Research Hospital® is once again teaming up with NBA Cares for Hoops for St. Jude Week™ March 20 – 27 to raise awareness and support for the hospital's lifesaving mission.
Each year NBA stars, coaches, broadcasters and fans rally behind St. Jude, which is leading the way the world understands, treats and defeats childhood cancer and other life-threatening diseases.
Regardless of the final score, the kids of St. Jude get the "w" during Hoops for St. Jude Week, when NBA teams and players shine a light on the work and successes of St. Jude through online, social media and in-game promotions, in addition to hosting local patients in-arena. NBA coaches also will wear St. Jude lapel pins during games to show solidarity throughout the week. St. Jude NBA ambassadors who make regular visits to the hospital will encourage fans to join the fight to save the lives of children battling cancer and other life-threatening diseases.
2016 Hoops for St. Jude Week Ambassadors:
David Lee, Dallas Mavericks
Greg Monroe, Milwaukee Bucks
Kevin Love, Cleveland Cavaliers
Mike Conley, Memphis Grizzlies
Marc Gasol, Memphis Grizzlies
Pau Gasol, Chicago Bulls
NBA support stretches beyond Hoops for St. Jude Week, with player and team visits throughout the year that never fail to brighten the day for St. Jude patients. Just this season, the hospital has hosted on-site visits by players, coaches, broadcasters, owners and staff from the Denver Nuggets, Detroit Pistons, Milwaukee Bucks, Sacramento Kings, Los Angeles Clippers, Phoenix Suns, Los Angeles Lakers, Memphis Grizzlies and Washington Wizards.
Thanks to support generated through campaigns like Hoops for St. Jude Week, families never receive a bill from St. Jude for treatment, travel, housing or food – because all a family should worry about is helping their child live.
For more information, visit stjude.org/hoops, follow at facebook.com/stjude and twitter.com/stjude.