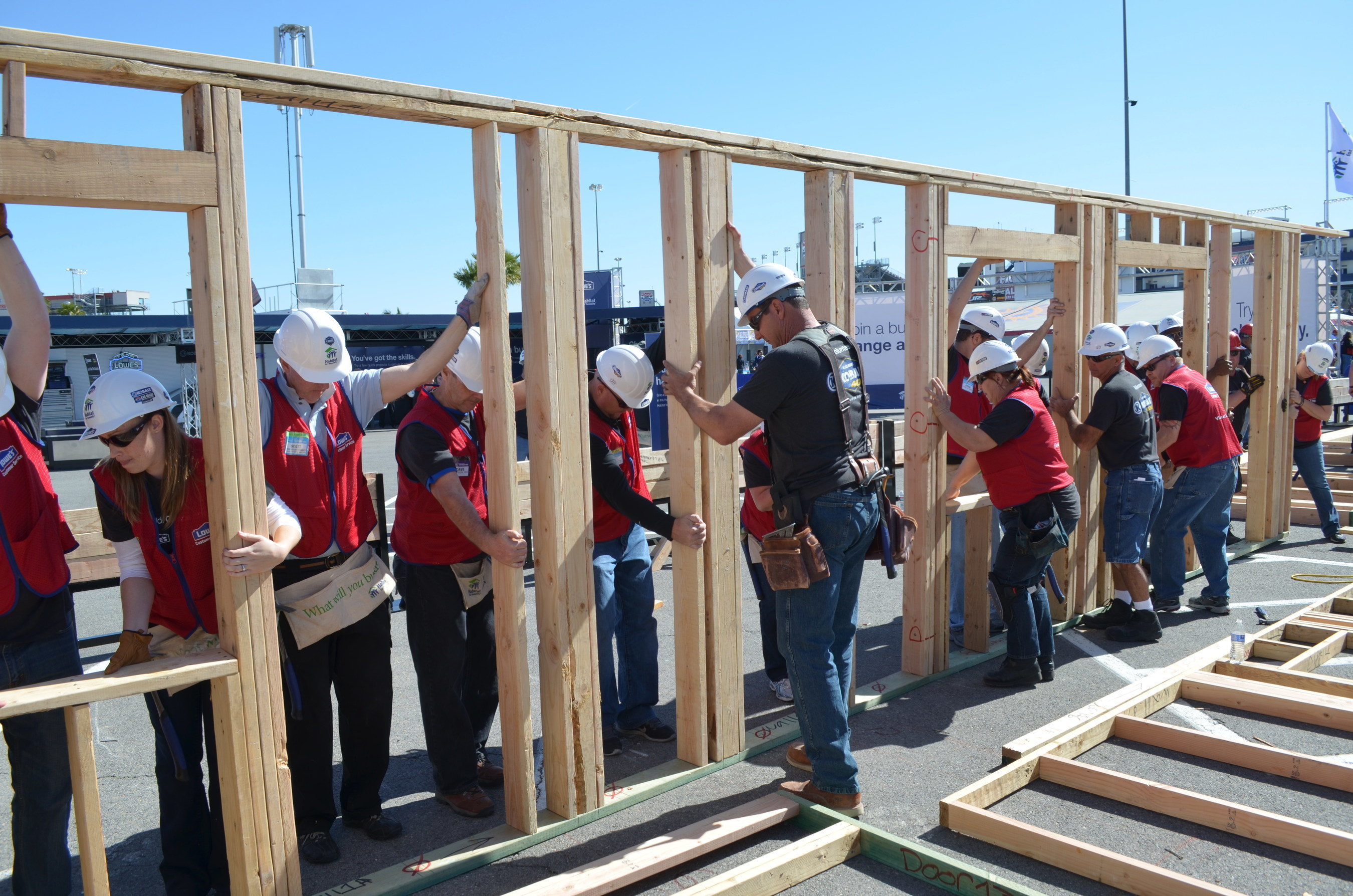 Spring may be on the horizon, but for 1,000 families across the country, the holidays are already looking brighter.
This year, Lowe's and Habitat for Humanity are joining forces and working together with families to build or repair their homes by December.
Many of these families will celebrate the holiday season from the comfort of a safe and stable home for the very first time. Habitat and Lowe's will launch this initiative by framing the first house on March 4 at the Kobalt 400, where they will be joined by NASCAR driver Jimmie Johnson.
Johnson, a six-time NASCAR Sprint Cup champion, will join Habitat and nearly 100 Lowe's Heroes employee volunteers to help raise the walls of Jamie Gordon's new home, the first of the 1,000 committed. Gordon has always dreamed of owning a home for her family, but faced the financial challenges that come from being a single mother. Now, she is able to build a place to call her own and bring her family together.
"There is truly nothing like spending the holidays at your home with family," Johnson said. "I'm honored to help frame the first house in this initiative alongside the Gordon family, and support Habitat and Lowe's in their efforts. This program will help families all across the U.S. establish a solid foundation, and provide a place to create special memories."
Over the coming months Lowe's and Habitat for Humanity will work to meet their goal through a variety of partnership events, including Habitat's National Women Build Week builds in May and critical repairs to homes throughout the year with Habitat's Neighborhood Revitalization program. During National Women Build Week, which leads up to Mother's Day on May 8, Lowe's will partner with more than 300 Habitat communities across the country to build and restore homes and neighborhoods.
Lowe's partners with Habitat for Humanity to build homes and revitalize communities around the country. Since 2003, Lowe's has committed more than $63 million to Habitat and helped more than 5,500 families improve their living conditions.
Anyone interested in volunteering can learn more at Habitat.org/Lowes.