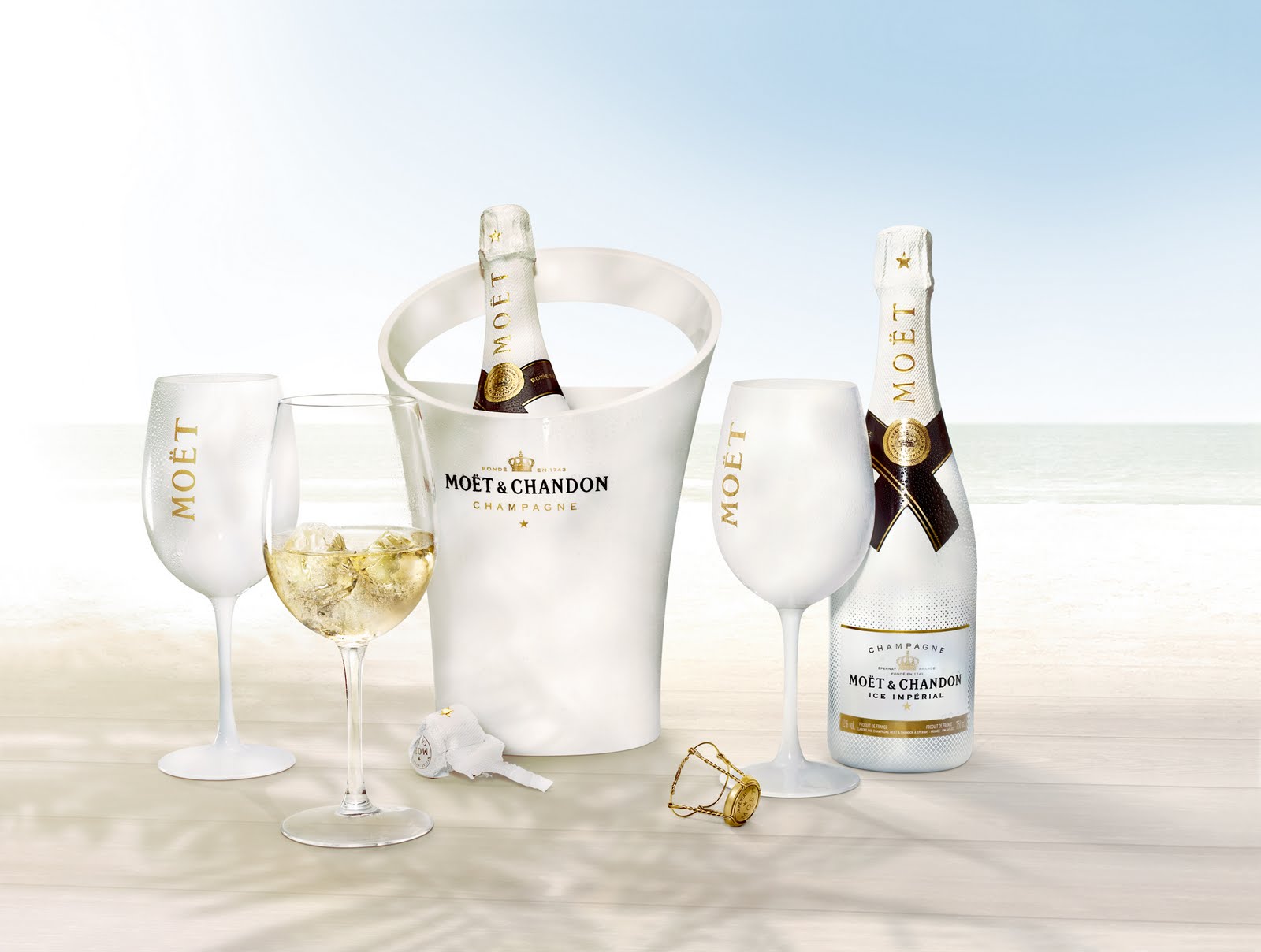 If someone had told me that one day I would be sipping Champagne on ice, I would have declared that person totally insane. But 'never say never' is not just a saying because now I'm doing just that with Moët Ice Impérial.
First, let's have a bit of history about this impressive house of sparkling wines, as it was referred to by King Louis XV.
Moët & Chandon, is a French fine winery which is co-owned by the luxury goods company LVMH Moët Hennessy Louis Vuitton SE. It was established in 1743 by Claude Moët, a wine trader from Épernay, the capital of Champagne. In 1833 the company was renamed Moet et Chandon after Pierre-Gabriel Chandon, partnered with Jean-Remy Moet, Claude Moet's grandson. Seven years later, the company would introduce the concept of vintage champagne, meaning that it is only made in the best years, and all grapes used to make the wine were harvested in the same year. Most champagnes are non-vintage made from grapes harvested in various years.
It was in 1842 that Moët unveiled its first vintage. Constantly, improving their method and perfecting their techniques in wine making, they introduced Brut Imperial in 1860, which would eventually become their best-selling brand. Then followed the renowned label: Dom Pérignon which was named after the Benedictine monk Dom Pérignon. Though the first vintage of Dom Pérignon was created in 1921, it was only released for sale in 1936. Dom Pérignon remains a vintage Champagne; all vintages need at least 12 years aging.
The company, which produces approximately 28,000,000 bottles of champagne annually just added a new label to its family. A Champagne which is fresh, fun and specifically created for the warm weather. The deep gold color Moet Ice Imperial is the world's first Champagne designed to be served on ice. True to the Moet & Chandon tradition, it has a distinguished style, with an elegant maturity, a voluptuous fresh tropical fruit flavor of mango, guava, nectarine with notes of raspberry. With a distinctive character of its own, Moet Ice Imperial, embodies a captivating sweetness of caramel, mixed to the refreshing acidity of grapefruit and ginger notes.
The demi-sec Champagne is sweet but, not too sweet. Seductive to the palate, it is so enjoyable to drink that you may catch yourself having more than what you had planned. It is tasty and certainly one of my favorites, which I will include for all my summer parties and dinners.
Moët Ice Impérial should be served in large Cabernet style glasses that will enhance the experience. It can also be garnished with mint leaves, a strawberry or a slice of cucumber following your taste.
LATF CEO Michele Elyzabeth with LATF President, Otis Stokes
I strongly recommend for every Champagne aficionado to try it. You will love it.
http://us.moet.com/Our-Champagnes/Moet-Ice-Imperial