The renowned tool brand Bed Head just launched a new collection of mini hair tools, which have all the power in half the size. Perfect for touch up and traveling on-the-go, it will quickly and easily style short hair and bangs and conveniently fits in your purse.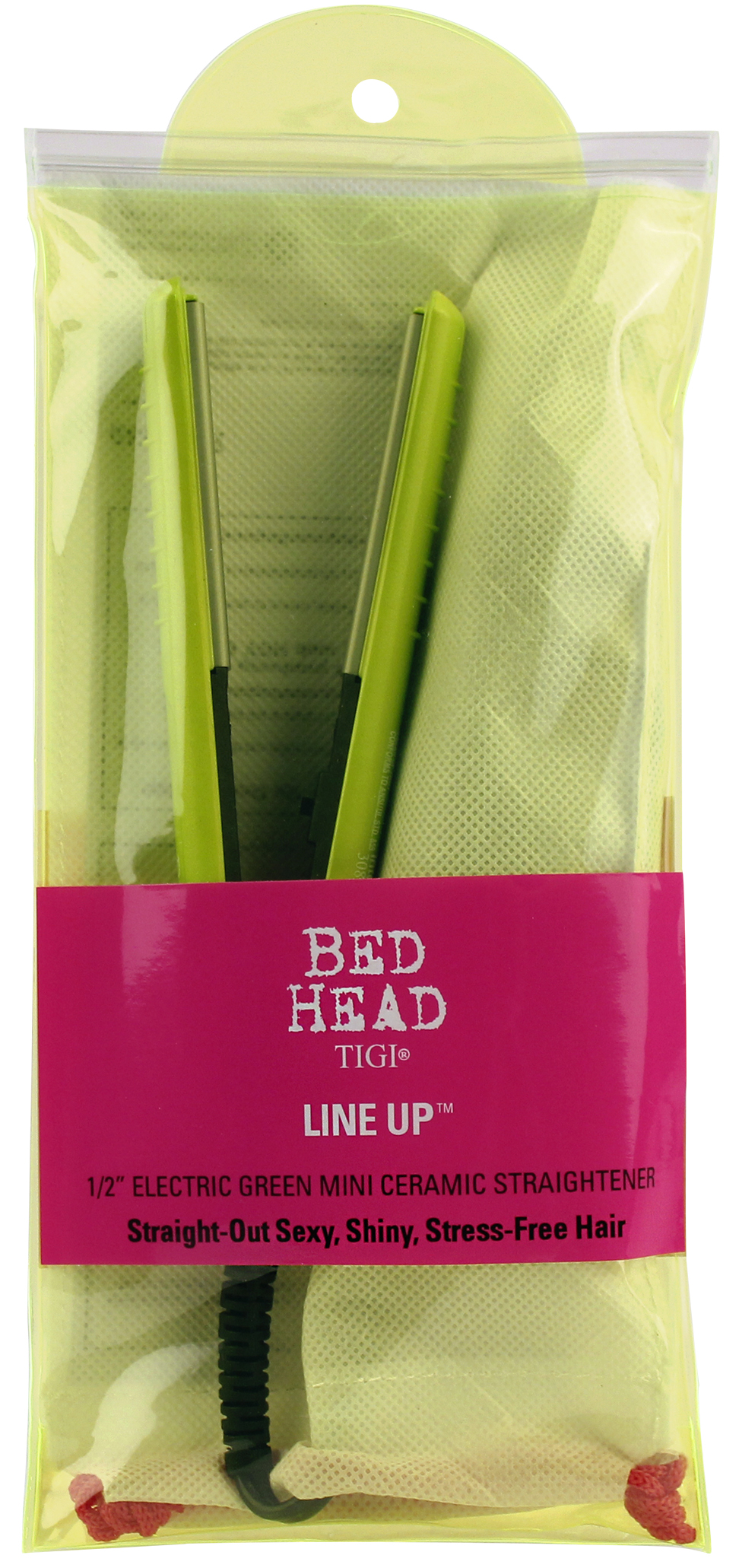 The line consists of three mini styling irons that have Ceramic Technology and high heat up to 400° F. What's more, each iron includes a heat-resistant drawstring pouch, making these irons easy to stash!
Here are the three to choose from:
Bed Head Line Up™ Electric Green Mini Ceramic Straightener
Straight-out sexy, shiny, stress-free hair. Perfect for small touch-ups, including bangs, roots and ends.
Bed Head Power Lift™ Purple Haze Mini Ceramic Crimper
Style intervention to power your hair and pump up the volume. Perfect for adding volume at the roots and creating quirky styles on the fly.
Bed Head Attitude Overhaul™ Pinkaholic Mini Ceramic Straightener
Keep your attitude in check with seriously straight, extra shiny, frizz free hair. Perfect for creating sleek styles, no matter where you go! Ideal for thick or longer hair types.
Price: $19.99 at Ulta