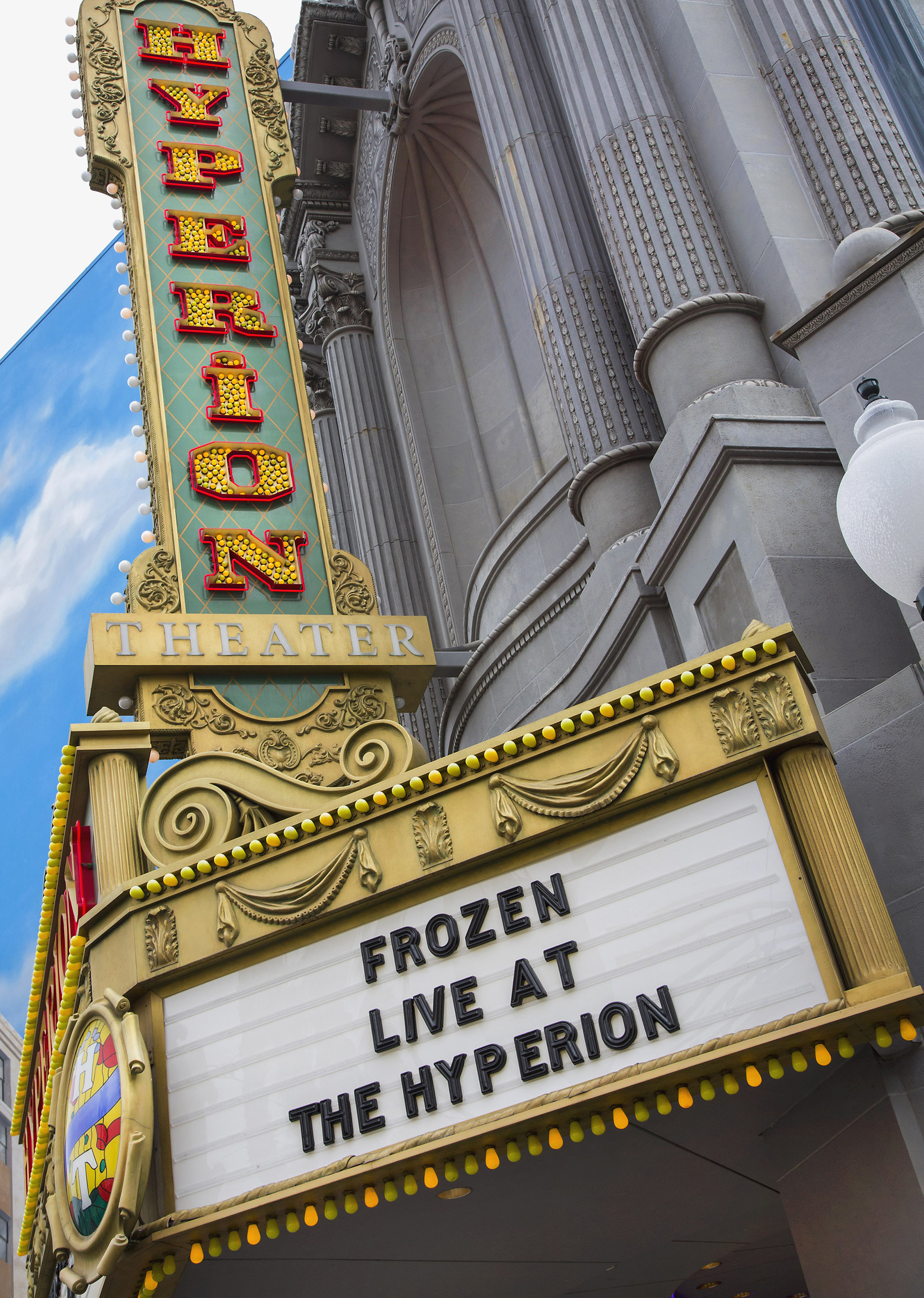 "Frozen – Live at the Hyperion," a new musical based on Disney's animated blockbuster film, will open at the Hyperion Theater at Disney California Adventure Park on May 27, 2016.
The musical is based on the Walt Disney Animation Studios' film "Frozen," which is the No. 1 animated feature of all time and among the most critically acclaimed animated films. It is the winner of two Academy Awards (2014), for Best Animated Feature and Best Original Song.
Disney Creative Entertainment, the arm of Walt Disney Imagineering responsible for live theatrical entertainment at Disney Parks, is producing "Frozen – Live at the Hyperion" with all of the creativity and resources of its predecessor "Aladdin – A Musical Spectacular" which ran for a remarkable 13 years, with a total of 14,000 performances to 13 million park guests at the Hyperion Theater.
The 1,873-seat Hyperion is equipped with a backstage facility to support a production of the kind that plays in any venue of that size in the world, as well as the full creativity of Walt Disney Imagineering.
"While our production of 'Frozen' will stay true to the heart and soul of the film, we have adapted it for the stage so it's truly a musical theatre production that befits our beautiful Hyperion Theater," said Dana Harrel, creative entertainment executive with Walt Disney Imagineering. "The goal of this creative team is to take all audiences – including those that know the film, and those new to these characters­ – on this exciting and touching adventure with Anna and Elsa."