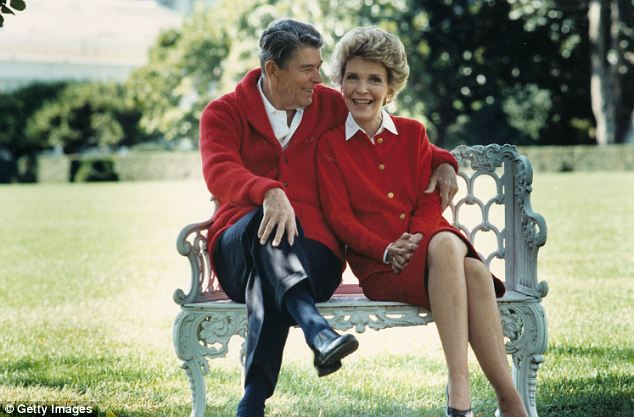 The former first lady of the United States and widow of Ronald Reagan, Nancy Reagan has passed away at the age of 94, according to a spokeswoman with the Reagan Library.
Reagan died of congestive heart failure, according to her rep Joanne Drake.
"Mrs. Reagan will be buried at the Ronald Reagan Presidential Library in Simi Valley, California, next to her husband, Ronald Wilson Reagan, who died on June 5, 2004," Drake wrote in a statement.
The statement added, "Prior to the funeral service, there will be an opportunity for members of the public to pay their respects at the Library."
In the 1940s and '50s, Reagan was an actress in Hollywood and married then-actor Ronald Reagan in 1952. After her husband contracted Alzheimer's disease, she became a strong advocate for finding a cure.
Throughout her career, perhaps she was best known and respected for the "Just Say No" drug awareness campaign.