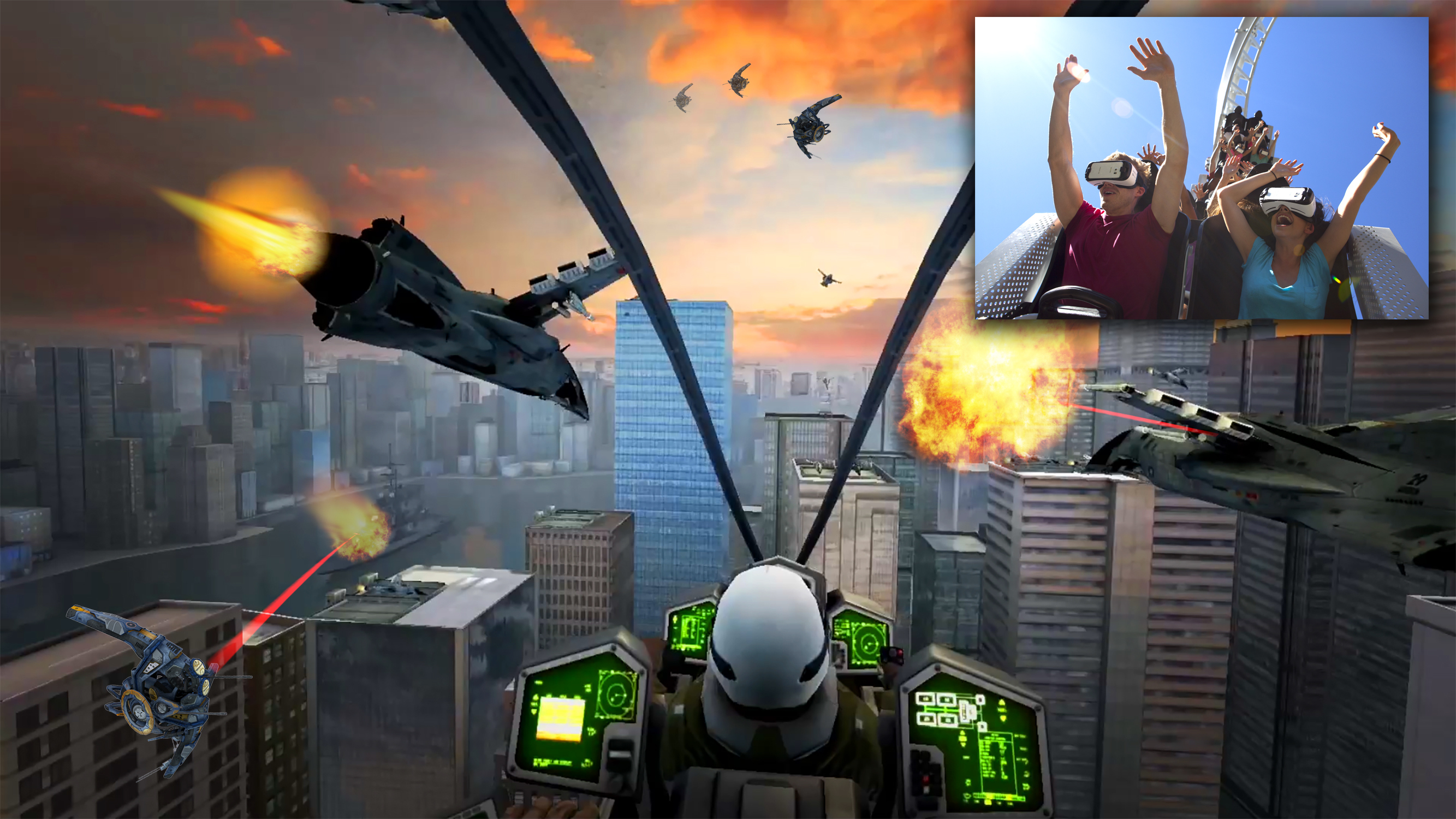 Planning those long summer days at the theme park already? Get a ticket to virtual reality, thanks to Six Flags Magic Mountain.
The New Revolution is the first fully-integrated Virtual Reality (VR) roller coaster from Samsung Gear VR, powered by Oculus, to develop a multi-dimensional virtual coaster experience. Season Pass Holders will have the opportunity to experience the virtual reality roller coaster before it opens to the public beginning March 26!
The Valencia-based theme park stays true to its history of launching coaster thrills to new and unprecedented levels of exhilaration by immersing riders in a completely virtual world. From the moment riders board and don Samsung Gear VR, the traditional roller coaster experience is transformed. High-definition imagery and storytelling syncs with the unique track configuration creating a one-of-a-kind seamless "real world" to "virtual world" thrill ride experience. Riders now become co-pilots seated in the cockpit of a true-to-life fighter jet, flying through a futuristic city while virtually engaged in a battle to protect the Planet against alien invaders, all while racing over the 3,500 feet of twisting, turning, looping coaster track.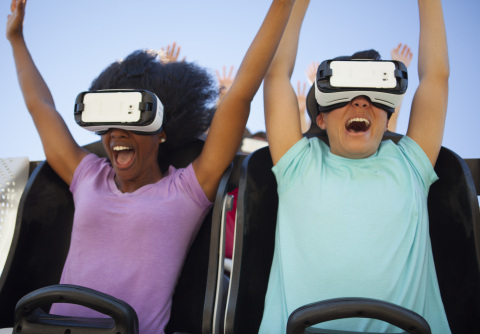 Seated in sleek new red and white custom coaches, the epic battle begins. From the cockpit of the aircraft in an underground bunker, the massive vehicle quickly ascends up the lift hill through the bunker's roof, onto the launch pad ready to take flight. Once cleared for takeoff, the heroic adventure commences as riders are forced to navigate dangerously through the narrow city streets, up and over skyscrapers while avoiding obstacles and incoming fire from alien drones. The battle intensifies at the edge of the skyline where the mother ship is revealed ominously hovering above. Heavily protected by drones, the mission is clear, penetrate and destroy the mother ship to save the Planet.
The New Revolution is one of 19 roller coasters at Six Flags Magic Mountain, which holds the Guinness World Record for most coasters in a theme park!