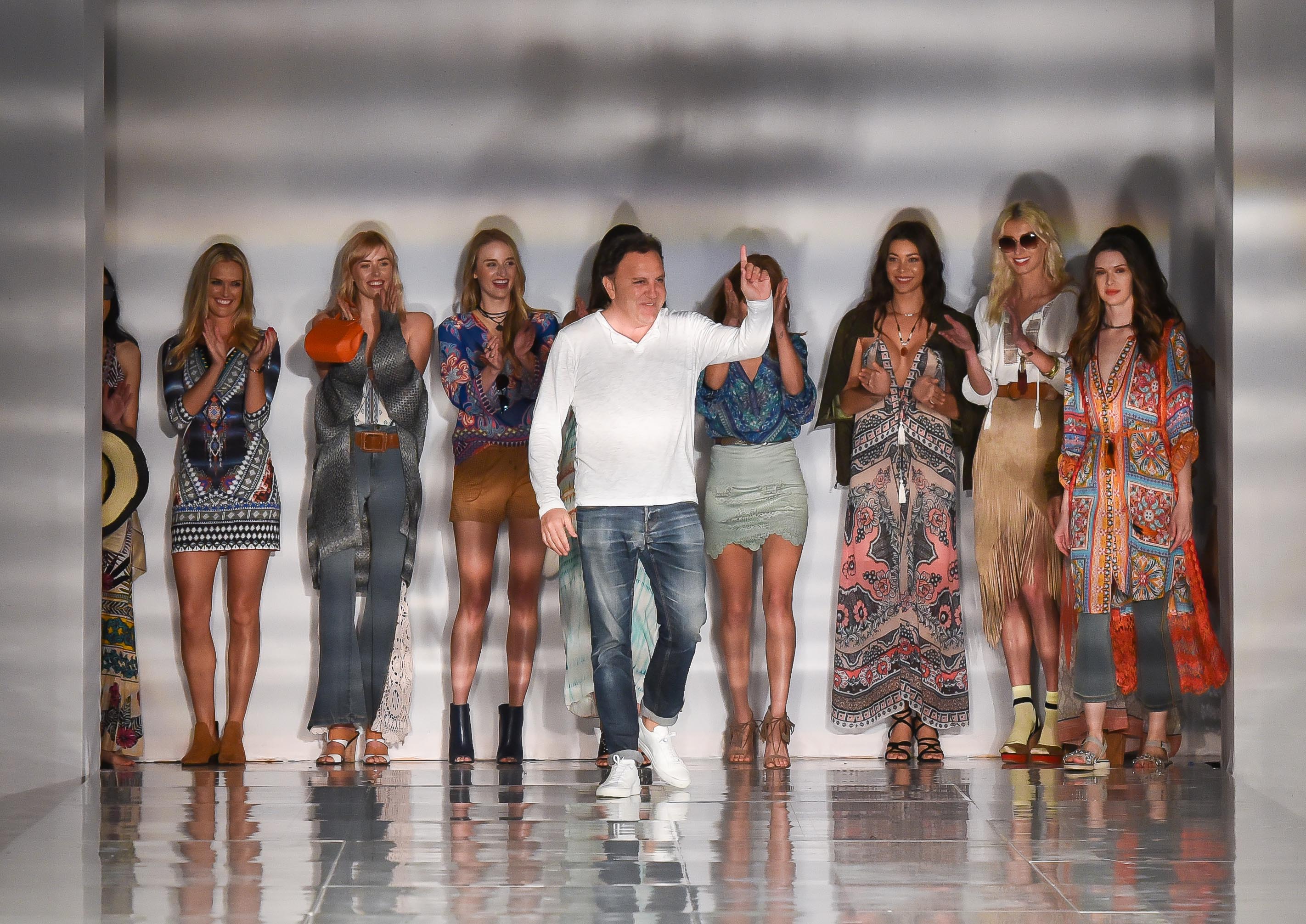 While everyone is showing their Fall/Winter 2016 collections, Daniel Bohbot, creator of Hale Bob explored another path at Style Fashion Week on Thursday, March 17th at the Pacific Design Center. Inspired by Coachella, Bohbot unveiled a special collection for Summer 2016 that captures the spirit and style of the iconic music festival.
VIP and celebrity guests, including Chaley Rose ("Nashville"), Omarosa Manigault, Sophia Pierson (E!'s "WAGS"), Navid Neghaban ("Homeland"), Chloe Hurst ("The Nice Guys"), Malinda Williams ("Soul Food"), Chris Soules, Nick Vial ("The Bachelor") and more enjoyed cocktails underneath the stars as Hale Bob showcased 36 looks on the night of St. Patrick's Day.
The line featured eclectic pairings, from fringe skirts with ankle socks and shiny platform heels, to bikini tops with flowy patterned pants and faux fur vests.
Inspired by exotic paradises, Hale Bob's prints are based on everything from Moroccan tiles to jungle leaves, tropical florals and majestic animals, with boho-chic, paisley scarves and ornamental medallions. Silk chiffon tunics, voluminous maxi dresses and billowy caftans transported guests to Coachella's desert nights under the stars.
Bohbot is embracing a "new train of thought for Ready-To-Wear," giving shoppers a chance to "See it now, buy it now, wear it now."
"Fashion has evolved and fewer people than ever plan six months in advance. They want to have access to things that they see immediately," Bohbot added. "This is why we will have four, rather than two collections per year."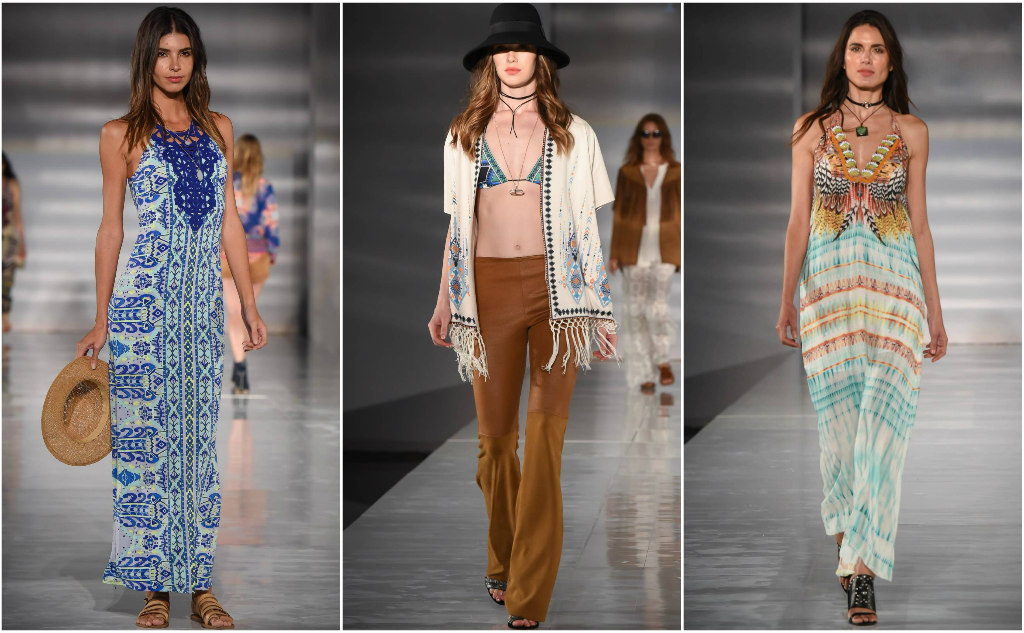 All prints, hand-beading and special treatments are developed at the Hale Bob studio in Los Angeles, making each piece special and unique.
Hale Bob owner Daniel Bohbot and Sophia Pierson
Chloe Hurst, Navid Neghaban, Sophia Pierson
To see the collection and shop, visit: http://www.halebob.com/shop/catalog/category/view/s/runway-looks/id/904/