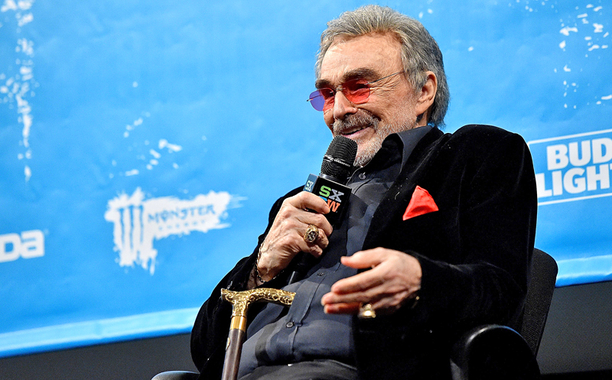 If you're in Hollywood from April 28th to May 1st, here's your chance to see Burt Reynolds at the 2016 TCM Classic Film Festival.
The award-winning actor will participate in a sit-down interview about his life and career. In addition to the interview, Reynolds will be on-hand to introduce a screening of The Longest Yard (1974), for which he received a Golden Globe® nomination for Best Actor. The interview will be taped Saturday, April 30 in front of a live audience of festival pass holders at The Ricardo Montalbán Theatre.
Each year, the TCM Classic Film Festival features an extended interview taped in front of a live audience for telecast on TCM under the Live from the TCM Classic Film Festival banner. In 2010, the first TCM Classic Film Festival welcomed two-time Oscar® winner Luise Rainer, who was 100 at the time. In 2011, Peter O'Toole was the featured guest, followed in 2012 by actress Kim Novak. In 2013, Oscar-winning actress Eva Marie Saint participated, followed by Academy Award®-winner Alan Arkin in 2014, and last year, Academy Award®-winner Sophia Loren was featured as was Norman Lloyd.
Reynolds joins an already exciting roster at this year's festival, including previously announced appearances by director John Singleton for the 25th anniversary screening of his coming-of-age classic Boyz N The Hood (1991), Carl Reiner with an extended conversation and screening of Dead Men Don't Wear Plaid (1982) Elliott Gould with screenings of his Golden Globe nominated performance in M*A*S*H (1970), The Long Goodbye (1973) and Eva Marie Saint who will be on hand to introduce a screening of the political comedy The Russians Are Coming The Russians Are Coming (1966). Actor Stacy Keach will be discussing John Huston's gritty look at the world of small-time boxing in Fat City (1972) and French actress Anna Karina will be introducing Band of Outsiders (1964), Jean-Luc Godard's r iff on gangster films.