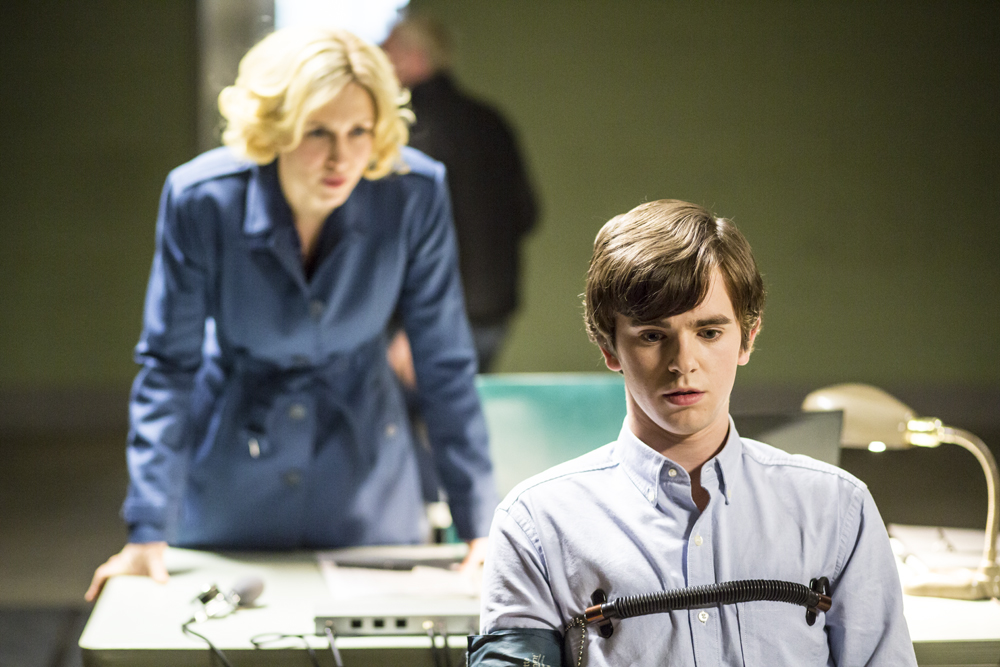 Tonight, Monday March 7th, "Bates Motel" returns for season four, starring Vera Farmiga in her Emmy nominated role as "Norma Bates" alongside the brilliant Freddie Highmore as "Norman."
From writers and executive producers Kerry Ehrin ("Friday Night Lights," "Parenthood") and Carlton Cuse ("Lost, "The Strain"), this season will showcase Norman's deranged descent into madness.
Directly following "Bates Motel" will be the series premiere of the original scripted drama, "Damien," a continuation of the classic horror film, The Omen from executive producer Glen Mazzara ("The Walking Dead," "The Shield"). Both series will premiere on Monday, March 7th at 9PM and 10PM ET/PT respectively on A&E.
"Bates Motel," a contemporary prequel to the genre-defining film Psycho, will return with ten new episodes that further reveal Norman's continued downward spiral and the effect it has on the family.
This season Norma becomes increasingly fearful and desperate, going to great lengths to find Norman the professional help he needs. This further complicates their once unbreakable trust while Norman struggles to maintain his grip on reality. Sheriff Romero (Nestor Carbonell) once again finds himself drawn back into Norma and Norman's lives. Will things finally heat up between Norma and the other man in her life, Sheriff Romero, and just how much further will he go to protect her?