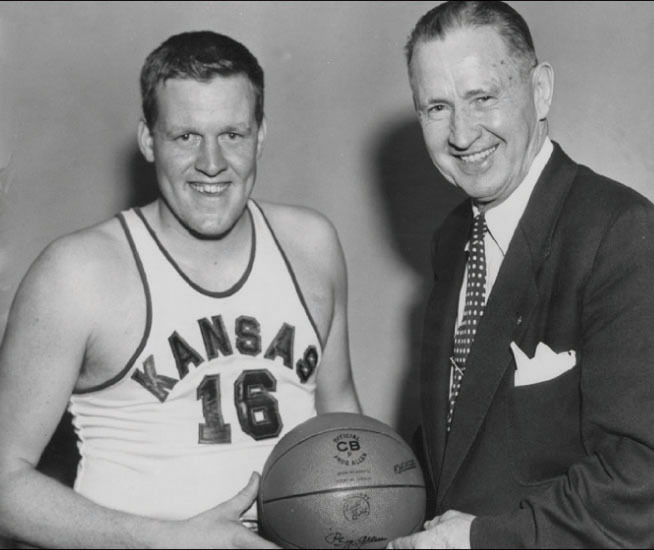 Clyde Lovellette, who played for the Minneapolis Lakers from 1953-57, has passed away at the age of 86. In his four years with the Lakers, Lovellette averaged 17.2 points and 11.2 rebounds in 282 games.
"Clyde was a link to our early years in Minnesota, and a key member of the 1954 championship team," said Lakers President and co-owner Jeanie Buss.
"We're proud that he was a Laker, and his passing is a sad day for our organization. Our thoughts and prayers go out to the Lovellette family."
The Hall-of-Famer was a four-time NBA All-Star (twice with the Lakers), and was the first player in basketball history to play on an NCAA, Olympic, and NBA championship team.