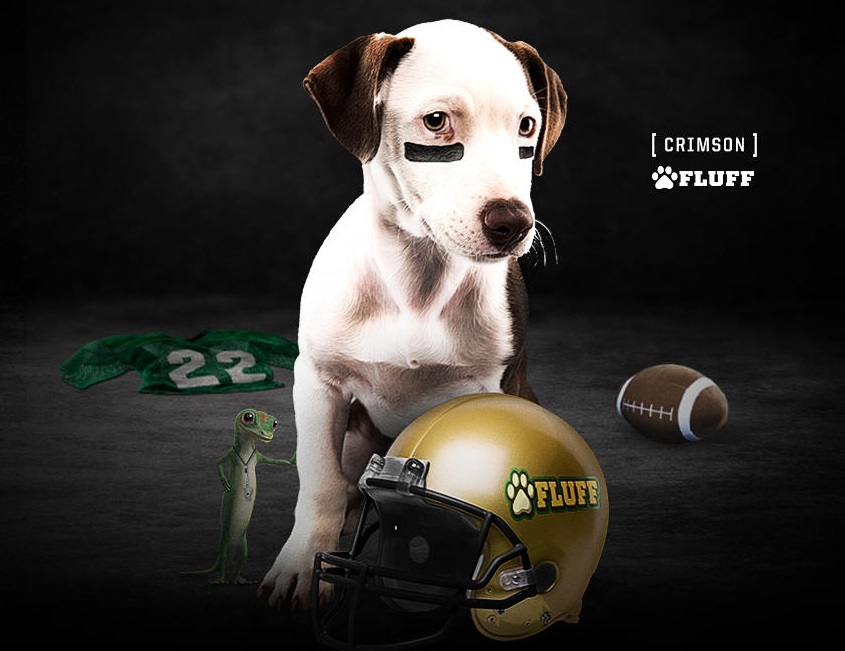 Television's original adoption extravaganza is back and furrier than ever as the world's cutest sporting event returns to Animal Planet for PUPPY BOWL XII on Sunday, February 7 from 3-5 PM ET/PT with two hours of fuzzy faces, sloppy kisses and puppy penalties.
This year, Animal Planet worked with 44 different animal shelters and rescue organizations from across the U.S. to fill the rosters of #TeamRuff and #TeamFluff with adoptable players for this epic matchup. The network also is partnering with the
Pro Football Hall of Fame
to introduce the
Puppy Bowl Hall of Fame
to honor legacy players throughout
PUPPY BOWL
and promote the adoption of older "veteran" animals in addition to puppies and kittens.
This year's PEDIGREE(R) Starting Lineup boasts 49 puppies competing for the famed title of BISSELL(R) MVP (Most Valuable Puppy). The tailgate starts at 2:30 PM ET/PT with the PUPPY BOWL PRE-GAME SHOW, which features analysis and commentary from a team of sports correspondents. At 3 PM ET/PT, PUPPY BOWL XII kicks off at GEICO Stadium with a furry group of line barkers and wide retrievers, making adorable tumbles and fumbles in an effort to score winning touchdowns for #TeamFluff and #TeamRuff. If you're not in the mood for Coldplay, this year's KITTY HALF-TIME SHOW brings a cat-astrophic San Francisco inspired kitten takeover to the Bay Area. These ferocious felines are on a spree of cat-aclismic destruction as they paw across historic landmarks including the Golden Gate Bridge, Fisherman's Wharf and infamous "Al-Cat-Raz."
But precious puppies and kittens aren't the only attraction at this year's big game! With help from a new special assistant ref, Stanley the Skunk, Dan Schachner returns as America's favorite "Rufferee" to call the puppy penalties. Rooting on the sidelines are five big-haired silkie chicken cheerleaders, which will shake their tail feathers and strut for their favorite players. Award-winning animal advocate and television correspondent Jill Rappaport introduces Pup Close and Personal segments, presented by Subaru, which highlight adorable animal bonds between puppy players and their best buddies including a kitten and a hedgehog! "Meep the Bird" returns to his perch to tweet live updates sponsored by GEICO throughout the big game. Fans can follow @MeepTheBird on game day to catch the latest news, puppy drama and locker room moments from inside the stadium.
PUPPY BOWL XII's 44 shelters and rescue groups represent 25 states across the U.S. and Puerto Rico. This year's roster includes players from Nevada SPCA, Arizona Humane Society, Mr. Bones & Company (New York), Green Dogs Unleashed (Virginia), Little Dog Rescue (Florida), Paws Chicago, Citizens for Animal Protection (Texas) and Williamson County Animal Center (Tennessee) among others. Brooklyn Bridge Animal Welfare Coalition, Inc. provided kittens for the KITTY HALF-TIME SHOW. Viewers interested in learning more about the organizations that participated in PUPPY BOWL XII can visit our Pet Adoption Resources page.