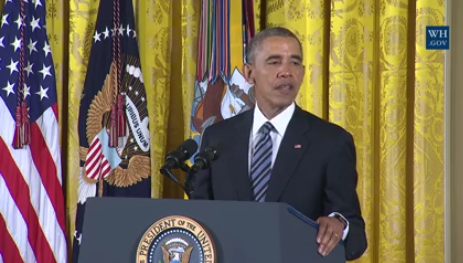 President Obama presents the Medal of Honor to Senior Chief Special Warfare Operator Edward Byers, U.S. Navy.
Senior Chief Byers will receive the Medal of Honor for his courageous actions while serving as part of a team that rescued an American civilian being held hostage in Afghanistan on December 8-9, 2012.
Senior Chief Byers will be the eleventh living service member to be awarded the Medal of Honor for actions in Afghanistan. He and his family will join the President at the White House to commemorate his example of selfless service.
The Medal of Honor is awarded to members of the Armed Forces who distinguish themselves conspicuously by gallantry and intrepidity at the risk of their own lives above and beyond the call of duty while:
engaged in an action against an enemy of the United States;
engaged in military operations involving conflict with an opposing foreign force; or
serving with friendly foreign forces engaged in an armed conflict against an opposing armed force in which the United States is not a belligerent party.