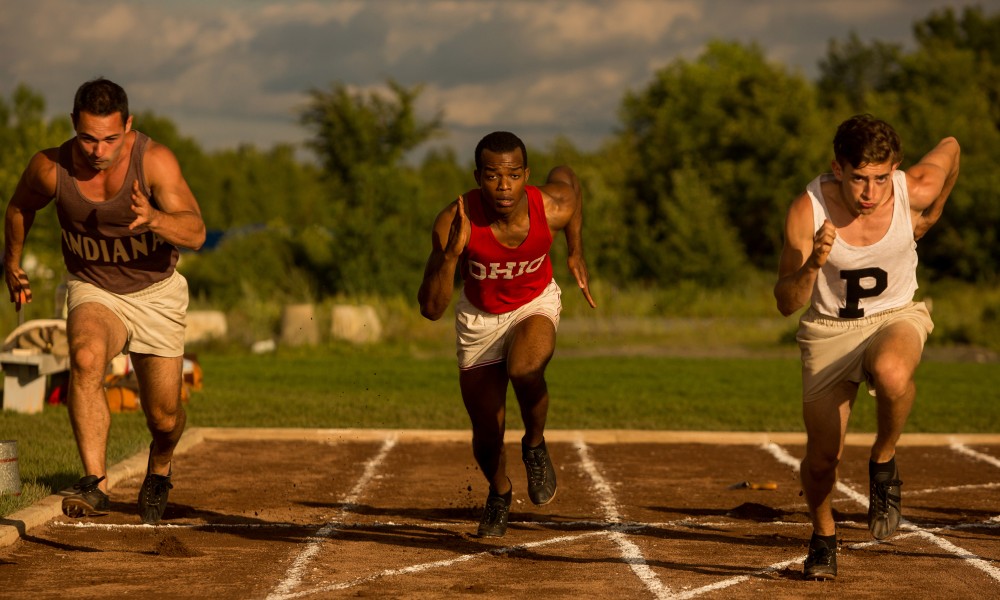 Barrier breaking track star Jesse Owens defies all odds and overcomes rampant racism to become an Olympic champion in "Race," a stirring sports biopic starring Stephan James ("Selma"), Jason Sudeikis, Jeremy Irons and William Hurt.
A handsomely produced, emotionally resonant and insightful portrait of one of the greatest athletes in our nation's history, director Stephen Hopkins' period piece succeeds as an uplifting sports film while also offering illuminating historical perspective. Although the racial elements of the story are essential to fully comprehend the obstacles Owens faced in his sprint to Olympic history, the script by Joe Shrapnel and Anna Waterhouse lags in the second act as a result of a prolonged debate section. And while "Race" doesn't veer too far from the tried-and-true formula of sports biopics, the film nevertheless delivers a feel-good cinematic experience, with strong performances all around and the majority of scenes staged to maximum dramatic effect.
"Race" starts off in the year preceding the Berlin Olympics – 1935 – when budding sprinter Jesse Owens (Stephan James) leaves his humble Cleveland upbringing to attend The Ohio State University. After giving goodbyes to his family, including fiancée Ruth (Shanice Banton) and daughter Gloria (Yvanna-Rose Leblanc), it takes some time for Jesse to find his footing in the racially divisive setting of Columbus. But with the help of Coach Larry Snyder (Jason Sudeikis), a former track star with a spotty coaching record, Jesse ignores his hostile surroundings in favor of perfecting his craft on the track, hoping to land a spot on the Olympic team.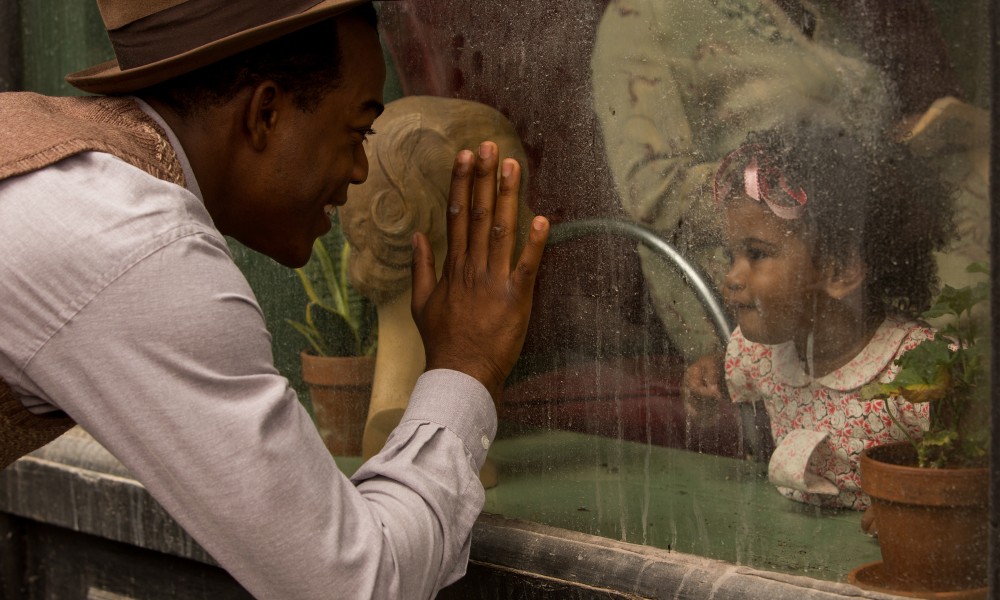 While Jesse dashes his way into the national sports conversation, including setting three world records in a single day at the Big Ten track meet in Ann Arbor, a debate with far-reaching implications is taking place at the Olympic Committee headquarters in New York. With Nazism on the rise in the hosting city of Berlin, and a blanket refusal from the Hitler regime to allow Jewish or black athletes to participate, an American boycott of the games, led by AAU president Jeremiah Mahoney (William Hurt), is imminent. This unfortunate turn of events forces Olympic Committee leader Avery Brundage (Jeremy Irons) to make some morally questionable agreements with Hitler's minister of propaganda Joseph Goebbels (Barnaby Metschurat) to ensure American participation.
As Jesse prepares to compete on the world stage, he struggles with his newfound fame as well as added pressure from the NAACP to boycott the event.
Although the script by Shrapnel and Waterhouse doesn't demonstrate much by way of structural innovation, it still hits the familiar beats with the utmost competence, delivering a rousing sports flick that never feels too educational or exposition-heavy. Thanks to the elegant cinematography by Peter Levy and impressive production design by David Brisbin, director Stephen Hopkins effectively transports viewers back to this politically explosive moment in world history and convincingly captures the thrill of competition. Also nicely incorporated into the film is controversial German director Leni Riefenstahl's preparations for what became the groundbreaking documentary "Olympia," footage of which is shown here as well.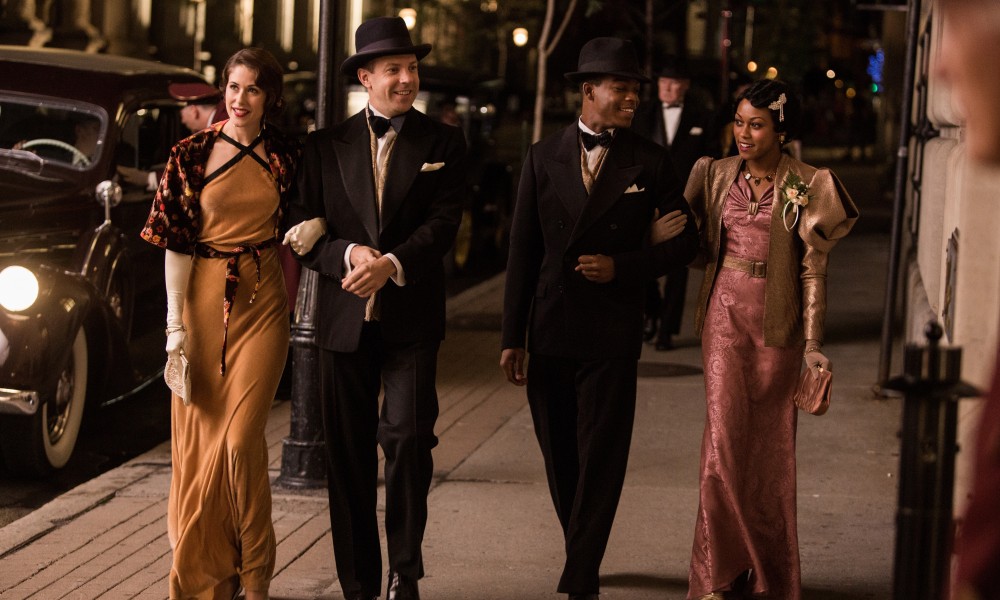 Despite the fact that he was a replacement for John Boyega, who made the completely understandable decision to instead portray Finn in "Star Wars: The Force Awakens," Canadian-born actor Stephan James proves himself a skillful performer fully capable of taking on such a towering sports figure. Deftly handling the physical and dramatic aspects of the role in equal measure, "Race" should help put James on the fast track to stardom. As the demanding coach who helped Owens hone his talents, "SNL" vet Jason Sudeikis makes a surprisingly nimble step into dramatic territory. Rounding out the supporting troupe is Jeremy Irons as the ethically challenged Olympic Committee president and Shanice Banton as Owens' strong-willed wife.
A triumphant sports biopic that promotes racial harmony, "Race" deserves to win box office gold.
Running Time: 134 minutes
Rated PG-13 for thematic elements and language.
http://www.focusfeatures.com/race