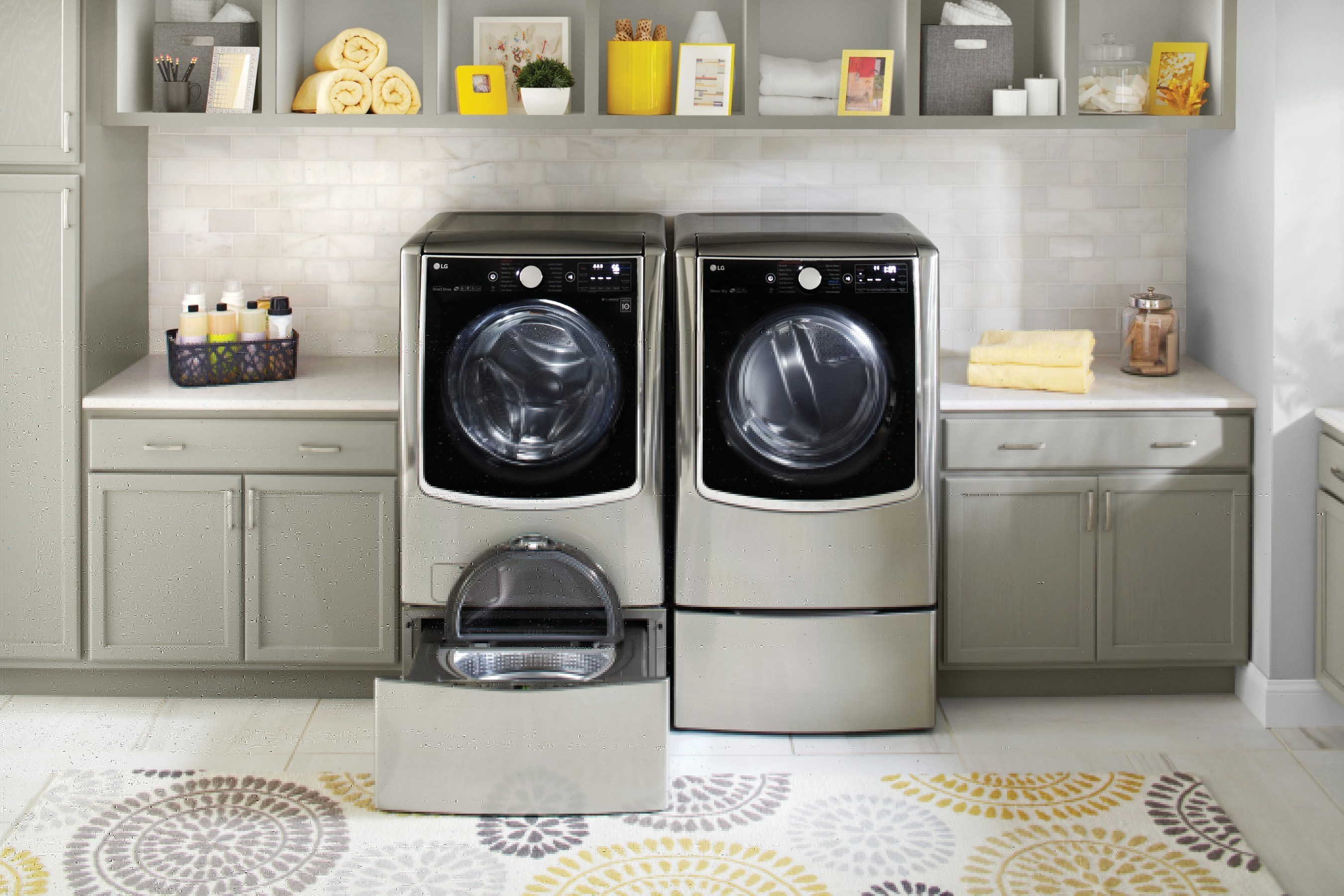 It's not everyday that a washing machine makes headlines, but LG Electronics' innovative LG TWIN Wash™ with pedestal washer captured the coveted distinction of being named one of the "30 Most Innovative Products for 2016" by a leading home magazine, Better Homes and Gardens Beautiful Kitchens & Baths.
This is the third year in a row that LG received this accolade; last year LG's EcoHybrid™ heat pump dryer was honored.
The annual 30 Most Innovative Products listing features Beautiful Kitchens & Baths editors' top picks for products that combine smart function, seamless style and cutting-edge technology. LG's TWIN Wash (Model WM5000/WM9000) was honored as the first and only laundry innovation that allows consumers to wash two loads of laundry at the same time.
With the LG TWIN Wash, users can wash two loads of laundry at the same time, utilizing the mini-washer in the pedestal as an additional washing machine placed beneath the LG front-load washer. The pedestal washer is specifically designed to wash small, custom-care laundry loads; its compact size is perfect for special care items, including intimates, delicates and active wear.
LG TWIN Wash washers and accompanying pedestal washers are available in both 27- and 29-inch widths with a choice of Graphite Steel or White finishes.
The 27-inch WM5000 and 29-inch WM9000 LG TWIN Wash washers earned the ENERGY STAR® Most Efficient 2015 designation. The combined total capacity of the mega-capacity front-load washer (5.2 cubic feet) and its companion pedestal washer (1 cubic foot) is up to 6.2 cubic feet of space, among the largest in the industry.
To learn more about LG's newest, award-winning laundry innovation, please visit: www.LGUSA.com/twinwash.