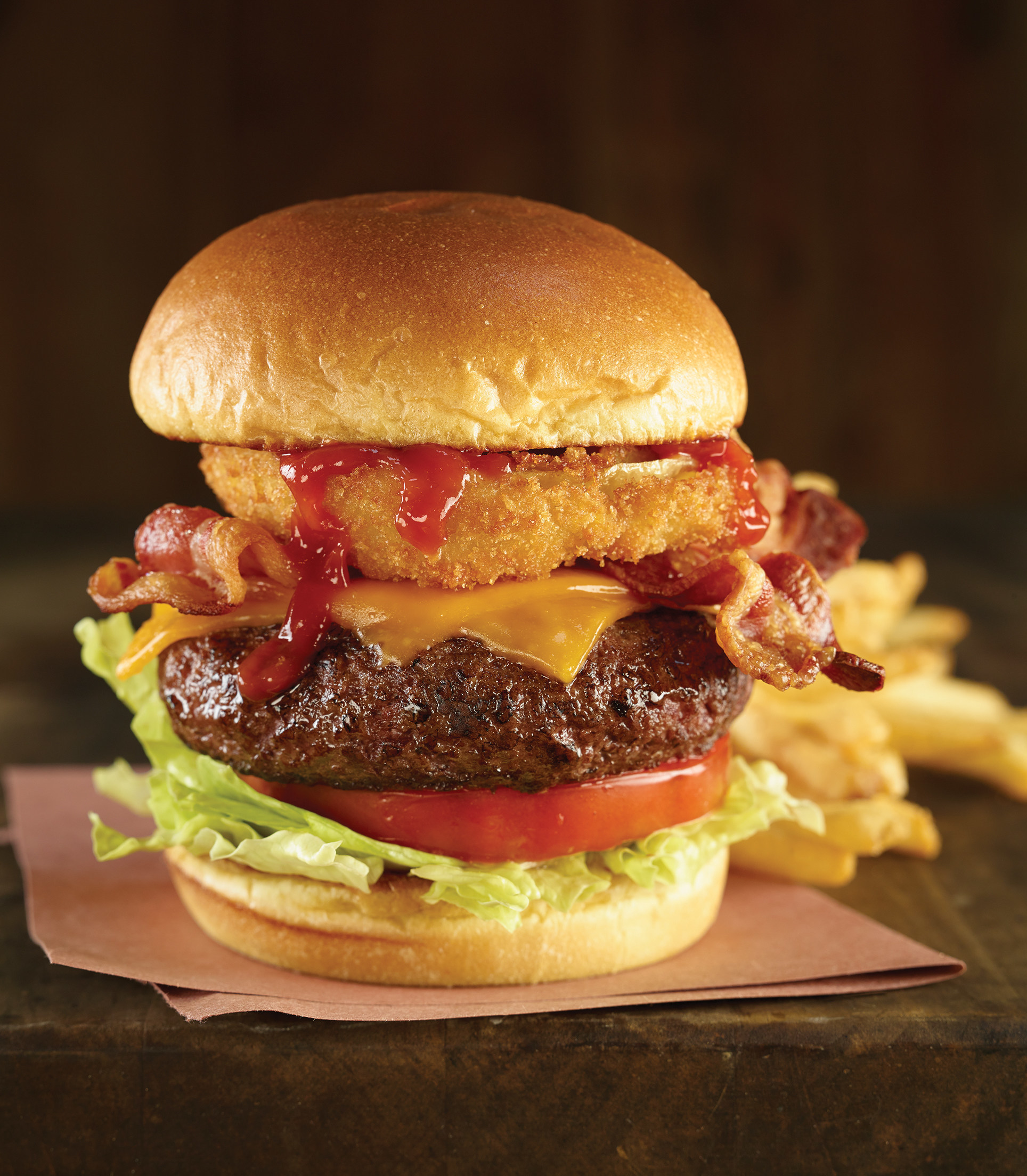 Hard Rock is celebrating Leap Day in a big entree way! Guests born on Leap Day get more than just the privilege of being a quarter of their age this February 29th at Hard Rock Cafe! This year leaplings who celebrate their birthday at Hard Rock Cafes in the United States will receive a free entrée from Hard Rock Cafe's Leaplings Eat Free menu. Rumor has it… even if it's not your birthday – free entree!
Choose from these delish items:
Legendary Burger™ – Certified Angus Beef® patty topped with smoked bacon, Cheddar cheese, a golden fried onion ring, crisp lettuce and vine ripened tomato, served on a toasted brioche bun with Hard Rock's seasoned fries
Twisted Mac, Chicken & Cheese – Cavatappi macaroni tossed in a three-cheese sauce with roasted red peppers and topped with Parmesan parsley bread crumbs and grilled chicken breast
Veggie Leggie – grilled Veggie Leggie patty topped with a grilled Portobello mushroom, zucchini, yellow squash, roasted red pepper and served on a toasted bun with mayo, leaf lettuce, sliced tomato, grilled sweet onions and a side of Hard Rock's seasoned fries
Hickory-Smoked Pulled Pork Sandwich – hand-pulled smoked pork with hickory barbecue sauce served on a toasted brioche bun with Hard Rock's seasoned fries, cowboy beans and citrus coleslaw
Honey Mustard Grilled Chicken Sandwich – Toasted brioche bun with honey mustard, topped with smoked bacon, melted Jack cheese, grilled chicken, dijon mayonnaise, iceberg lettuce and a slice of vine-ripened tomato
Grilled Chicken Caesar Salad – Romaine lettuce tossed in Hard Rock's house-made Caesar dressing, topped with garlic croutons, shaved Parmesan cheese and grilled chicken
The special Leap Day menu items pair perfectly with Hard Rock's specialty cocktails from its extensive, award-winning beverage menu, including Hurricanes, margaritas and signature favorites or one of Hard Rock's Alternative Rock non-alcoholic drinks.
Please visit http://www.hardrock.com/leapday